Brandon Mason, lead analyst global market intelligence at Eaton, presents a global forecast of light vehicle sales and production, and zeros in on changing North American vehicle production, regulations and products.
Mason speaks to Christopher Ludwig, editor-in-chief at Automotive Logistics and Ultima Media, vehicle electrification in the change, OEM consolidation and impacts from new trade terms including the USMCA.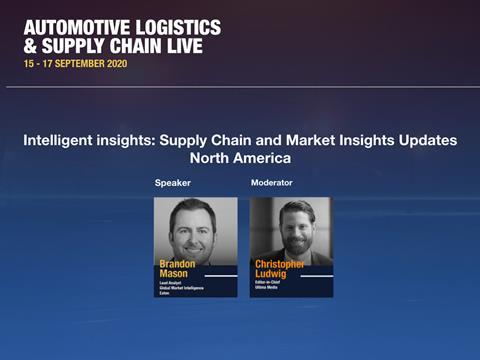 This presentation was first broadcast on September 17th during the Automotive Logistics and Supply Chain Live virtual conference. Click here to view all videos from the conference on demand.