During the initial peak of the global pandemic, the automotive industry was called to produce and deliver medical equipment, such as ventilators and PPE, to support health systems around the world. This session explores how General Motors and CEVA Logistics collaborated and mobilised their global workforces to rapidly create new production lines and supply chains in the effort to fight Covid-19 and save lives.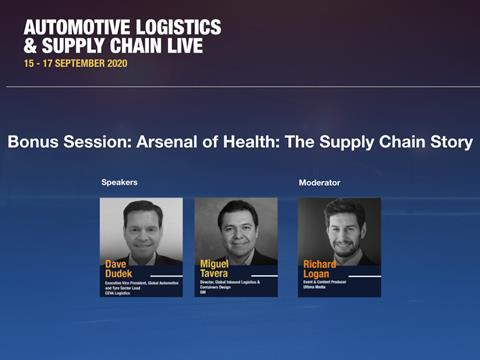 Featuring:
Miguel Tavera, director global inbound logistics and container design, General Motors
Dave Dudek, EVP, global automotive and tyre sector lead, Ceva Logistics
Moderated by Richard Logan, event and content producer, Automotive Logistics and Ultima Media
This session was held on September 16th during the Automotive Logistics and Supply Chain Live virtual conference. Click here to view all videos from the conference on demand.