As the automotive industry embraces electric vehicle production, carmakers are in tough competition with each other, and other industries, for the minerals used to make the lithium-ion batteries driving them. Those carmakers need better visibility of the supply chain if a disruption similar to the semiconductor shortage is to be avoided says Rekha Menon-Varma, co-founder and managing partner at Vertaeon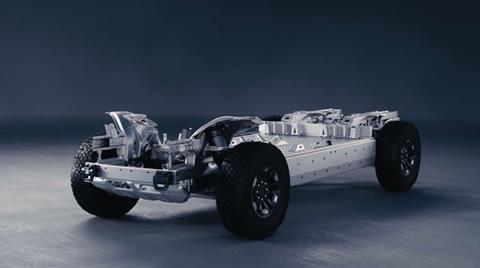 As regulation drives the transformation of the automotive industry into a producer of electric vehicles, carmakers are becoming more susceptible to disruptions in the supply of minerals and materials used in the building of lithium-ion batteries. Competition with other industries for resources, the concentration of suppliers in specific global regions, and the associated time and (increasing) cost in shipping these materials from those regions across the world, are all factors.
What is also an issue for the automotive industry is the lack of supply chain visibility at the sub-supplier level and the need for a clearer picture of the contingencies necessary to deal with supply shortages before they occur.
As the ongoing disruption caused by the semiconductor shortage has made clear, unforeseen disruptions in the delivery of core components can lead to costly assembly line shutdowns, impacting inventory and sales.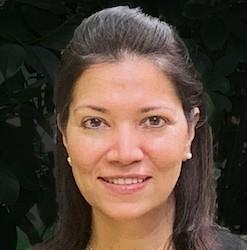 "The imbalance created by the ongoing chip shortage is an excellent example of a perfect storm caused by the convergence of evolving market trends, overlayed with geopolitical tensions and post-pandemic demand surges," says Rekha Menon-Varma, co-founder and managing partner at Vertaeon, a software-as-a-service (Saas) provider of tools to analyse risks and mitigate disruption.
"The chip shortage highlights the need for the automotive industry to have better visibility into manufacturing suppliers and partners, to gain a clear understanding of the volatility and shortcomings within its supply chains," continues Menon-Varma. "While there is an enormous amount of data available, many organisations haven't leveraged it toward meaningful contingency planning for the next shortage."
Read more about the semiconductor shortage in our interview with Bettina Weiss, chief of staff and global smart mobility lead at electronics association SEMI
Risk and contingency planning
Vertaeon's platform seeks to provide risk assessment and contingency planning insights using modules based on independent data from a range of financial and operational sources, which includes compliance, environmental, social and governance (ESG), and input on regions. That data includes up to 200 indicators that change every day to refine scenario planning.
On top of the multiple-sourced information, confidential internal company data can be added to make contingency planning more robust. The Vertaeon platform already has data on thousands of companies, with the ability for clients to add their own suppliers or clients. This year Vertaeon launched an automotive-specific platform that includes tracking of developments in the EV market.
"Combining that with [our own] numerous data sources means we can definitely come to stronger insights," says Menon-Varma. "The idea is to give the customer a historic view of what we are seeing and what we expect to be the hotspots, so they can prepare before something happens."
Vertaeon also prepares sector trends, including commodity pricing, enabling the customer to use the platform for competition benchmarking.
"On one side we have the supplier or company assessment going on and then on the other hand how the industry structure is changing," adds Menon-Varma. "After the chip crunch we saw quite a bit of interest from the auto industry because some of the existing risk products were not working."
Complex supply chain
The same carmakers and parts suppliers battling the semiconductor shortage are now competing with other sectors for minerals and metals as demand for lithium-ion batteries increases globally. The battery supply chain is highly complex, made up of several critical minerals, materials and components, many sourced and produced from companies relatively new to the automotive sector.
Carmakers are becoming more reliant on the mining industry and the economics that underpin it. Lithium, nickel and cobalt are used in a range of other industries more mature in their sourcing of them. Depending on the processes involved and the export controls put in place, the pricing can differ. For example, China's Export Control Law took effect at the beginning of this year, establishing a unified export control regime that applies to controlled items metals used in battery making, notably manganese. China produces more than 90% of the world's manganese products.
Vertaeon's platform has identified raw materials challenges include companies, availability, location and profitability. For example, there is an impending shortage of lithium. There are also questions of labour exploitation in cobalt mining in the Democratic Republic of the Congo (DRC), because of the increased focus on supply chain sustainability. Plus, there are issues relating to nickel refinement, with Asia offering largest reserves.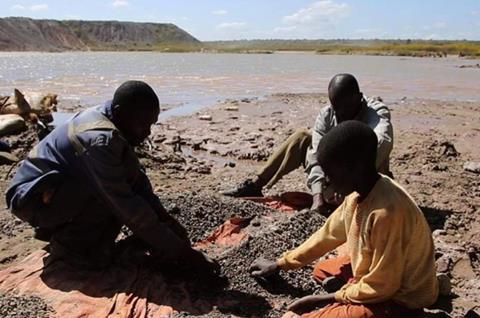 Better visibility
Added to which, the architecture of an electric powertrain will further concentrate the number of suppliers involved in the automotive supply chain.
"There will be some shift in that spectrum, as suppliers disappear and automotive companies have to set up new relationships," says Menon-Varma. "The industry needs to prepare for that."
As the whole automotive industry fights for the supply of batteries, there is an increased risk for smaller companies that do not have the size or capital to compete for secure and lucrative contracts. At the same time, the failure of suppliers in this highly competitive situation compounds the absence of alternative sources. It also raises the issue of a need for greater transparency in the automotive supply chain.
"When you look at large corporations, tier one visibility is good, but it is not comprehensive enough yet. Then if you look at tier two or three to tier N, there has to be more visibility in terms of supply itself," says Menon-Varma.
READ MORE ABOUT THE BATTERY SUPPLY CHAIN AND HOW IT IS RESHAPING THE SUPPLY CHAIN IN THE LATEST INSIGHT REPORT – ELECTRIC VEHICLE BATTERY SUPPLY CHAIN ANALYSIS
Vertaeon's platform is helping to improve this visibility by tracking and providing information at this level of the supply chain through the amalgamation of several sources of information and supply chain mapping.
"Vertaeon's platform can handle a lot of the historic data that the user is collecting and to which more information can be added," says Menon-Varma. "Every time you get a new piece of information it is going on to refine the risk analysis and you are looking at multiple risk dashboards in the spectrum as well.
One of Vertaeon's core focuses is to understand where there is a supply constraint – that one small part that is going to stop everything – and use the information to develop a contingency.
"There is going to be a rush to secure material supply while at the same time carmakers look for ways of making batteries without some of the materials currently used," according to Menon-Verma. "The industry is also going to be continuing its research into alternative technologies, such as solid-state batteries or hydrogen power."
There are also risks associated with ESG factors, including the pollution caused in the mining and processing of the materials, and the human rights issues associated with some of the countries mining those materials. Alongside the availability of the materials and the increasing demand for them in the automotive sector, there is also a need to make the sourcing of them sustainable.
Localised alliances
As is already clear from the recent spate of joint ventures, alliances between carmakers and their battery suppliers are on the increase. The US car market needs to secure and localise more of the supply of lithium-ion batteries given most production is currently concentrated in Asia and materials sourcing comes from specific markets in Africa and South America, amongst others. Shifting the sourcing of battery materials and battery cell production nearer to centres of vehicle assembly in North America is going to take some time but new partnerships are already springing up.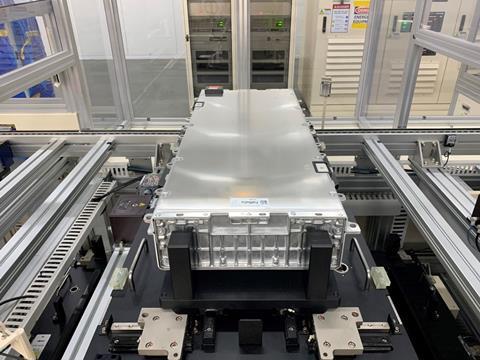 Ford is setting up a joint venture with South Korea's SK Innovation called BlueOvalSK, which aims to produce around 60 gigawatt hours (GWh) a year by the middle of this decade. The carmaker has also recently increased its investment Solid Power, a company that makes all-solid-state batteries for EVs. GM has also set up a joint venture with LG Chem, called Ultium Cells, to build battery plants in Lordstown, Ohio and Spring Hill, Tennessee.
Vertaeon is tracking upstream integration like this given that the capital infusion and financial risk involved are big issues. The company is looking at liquidity and capital transactions, along with bond issuance and asset sales.
"The discussion will come up around identifying potential targets and due diligence, which is something we can do as part of the Vertaeon platform," says Menon-Varma. "We do anticipate demand on that side."
Future proofing
Looking ahead, Vertaeon is looking at potential disruption to the actual production of batteries, something that would make the mineral shortage a moot point. The company is also looking at the structure of the automotive industry over the next five years as EV production increases.
"Are we going to see more partnerships, such as with Ford and BMW investing together or GM and LG Chem? Being in Atlanta we do see quite a bit of EV manufacturing focus and investment in the south-east US, including in the states of Georgia, South Carolina and Alabama," says Menon-Varma.
The company is also watching the packaging industry, which is connected to automotive, as well as at the supply of steel and other metals, machinery and electronic parts.
One other area of focus that is rarely out of the headlines now is the impact of natural disaster. The impact of Hurricane Ida on the US is just the latest in an increasingly frequent series of unforeseen disasters. What these more frequent weather events mean for the companies affected, supply chains and the wider automotive industry is now a big focus for Vertaeon.
Read more about how OEMs and suppliers are responding to growing material shortages by accelerating the development of alternative closed-loop supply chains