Vehicle makers have some ambitious goals to make their products and operations emission-free in line with strict government legislation on carbon neutrality by 2050. However, the European automotive industry is lagging a long way behind China in supporting that transition with a localised lithium-ion battery industry. Now it has little time left to meet the exponential demand for EV batteries expected in the coming decade.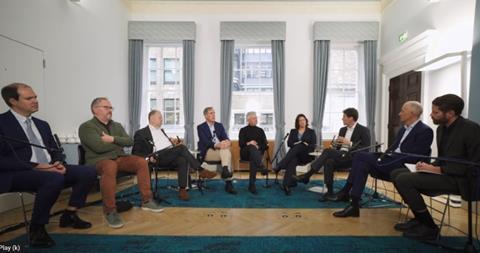 Some of Europe's leading experts in mobility, energy and logistics met at the Royal Society of Arts, Manufactures and Commerce (RSA) in London this autumn to discuss why Europe was behind in the race for a cleaner automotive industry. They also outlined what was needed to meet the tight deadline on transitioning to lithium-ion battery production and energy storage, and how important international logistics was in bridging that gap.
Over the past 200 years there have been several energy transitions. Coal replaced biomass and was then replaced with oil. The periods taken to move between those sources was gradual, driven by societal and technological trends, and by economies of scale. There is no longer any question that the burning of those fossil fuels has left the planet with little time left to find a renewable alternative.
"We have to meet targets to sustain life and bring down temperatures," said Henry Sanderson, executive editor at Benchmark Minerals. "That means we have to accelerate the manufacturing of clean-energy technologies."
Sanderson said the shift also depended on electrified transport and energy storage derived from wind and solar technology.
Disbelief and distraction
With regard to electrified transport, China has stolen a march on the West in the establishment of an end-to-end, battery electric vehicle (BEV) supply chain.
"The West did not take climate change seriously and was fully invested in the internal combustion engine [while] EVs were seen as a distraction," said Andy Palmer, who led the development of Europe's first mass-production battery EV, the Nissan Leaf, and who now works for battery development specialist, Inobat Auto.
Palmer said the problem was to some extent a disbelief in the science of climate change but also about supporting and protecting a profitable automotive industry, and the quarterly results of the main players.
At the same time, however, China was playing catch-up with the West in terms of automotive production and looking to leapfrog up the list of car-making nations with strong government backing. Having taken over mass production of battery-powered consumer electronics from Japan and Korea in the 1990s, and benefitted from the economies of scale, it had the foresight to see the battery-powered car as the means to do this.
Crucially, China had also taken on the dirty industry of mining and refining the rare earth metals needed for battery production, an industry from which the globalised West was glad to wash its hands (though it still profited). As a consequence, China is now the world's leading refiner of rare earth metals, controlling at least an 80% share of that sector and dominating the complicated supply chains for lithium, nickel, cobalt, graphite and manganese.
Vulnerable Europe
With supply chain disruption now a daily occurrence and trade threatened by geopolitical tensions with China, the comparative lack of investment in processing and refining has left western nations in a vulnerable position. In response, the US, which could already boast Tesla as its own, has recently invested billions in wide-ranging legislation aimed at making it a self-sufficient (and sustainable) producer of lithium batteries and EVs, even down to the mining of the metals. Not so in Europe. Or at least, not yet.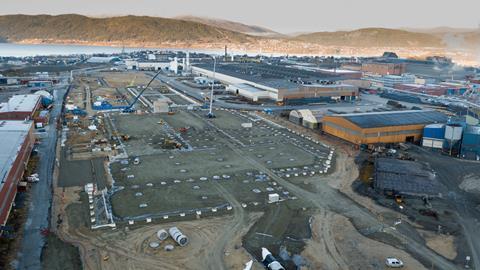 Sanderson said that Europe has failed to build any lithium mines or refineries despite government and industry having years of visibility on the battery supply chain for EVs. He also lamented the lack of gigafactories for the same reason. The region needs around 50 of them over the next decade if it is to establish its own BEV supply chain and hit EV production targets.
However, a number of battery makers in Europe have started or are on the verge of production. This year, Northvolt started supplying batteries to carmakers, including BMW, VW and Volvo, from its plant in Skellefteå, Sweden. It also began battery recycling at its Hydrovolt joint venture plant in Fredrikstad.
LG Chem has also been supplying battery cells to carmakers, including VW, from its Wroclaw plant in Poland since late 2020.
Benchmark Minerals indicates that seven gigafactories will be active by the end of this year. Along with LG Chem and Northvolt, they include Samsung SDI's plant in Hungary, SKI Innovation, also in Hungary, and Envision AESC's plant in the UK.
Norway is a good example of a European country forging ahead on EV adoption and supported by low-cost renewable electricity generation through hydro power for battery production. Norwegian battery maker Freyr is opening its GigaArtic battery plant in 2024 and the company's co-founder and CEO, Tom Einar Jensen, told those gathered at the RSA in London that the modularised footprint Freyr was putting down in Mo i Rana, in northern Norway, will bring a step change to the low-emission, industrial-scale production of lithium batteries. Freyr has just announced plans for a battery facility in the US state of Georgia.
In the meantime, carmakers and suppliers await the publication of the European Commission's new Battery Regulation, which is to replace its 16-year-old Battery Directive.
The European automotive sector is not holding its breath. Carmakers are going ahead with EV investments. VW Group, Mercedes-Benz and Volvo, are three spending big sums to convert their plants to making BEVs. VW Group's Zwickau plant is Europe's biggest exclusive EV plant. Others are transitioning by making BEVs alongside the combustion-engine vehicles, testing the ingenuity of those in charge of inbound parts logistics.
Logistics capability
For the foreseeable, European EV manufacturing will continue to rely on imported battery materials, cells and finished battery modules, with all of the associated regulatory hurdles, safety concerns and social governance issues that entails. That is where logistics service providers, such as Kuehne + Nagel (hosts of this autumn's meeting in London), have been doing their homework over the last number of years.
Echoing Sanderson, Achim Glass, global head of automotive and new mobility at Kuehne + Nagel, said Europe was not self-sufficient when it came to gigafactories and, until it was, logistics providers would be tasked with moving batteries in from overseas. That, however, compromised the traditional just-in-time (JIT) principles of vehicle production because there simply is not the capacity to ship and store heavy batteries on the daily scale required. "Until the battery plants are in place you will not have JIT delivery," said Glass.
The lithium battery is the most expensive part of the EV, equal to around 40% the value of the finished vehicle. It is also designated a Class 9 dangerous good by the UN Recommendations on the Transport of Dangerous Goods. It is of paramount importance, therefore, that logistics providers have the capability to manage the inbound flow of cells and finished battery packs.
"In logistics, the conversation has shifted from simply moving something to understanding legislation in each country on Class 9 batteries," said Julia Pongracz, vice-president of sales and head of automotive vertical for North America at Kuehne + Nagel. "Today, it is not about where my shipping lanes are and things being moved at an effective cost. Now it is also what are the requirements to ship lithium batteries."
For Pongracz, it is about coordinating the supply of batteries and clearing a path through the legislative jungle to get them to the plants, something that demands a lawyer-like mentality to digest and a comprehensive knowledge of customs all the way through the supply chain.
That was something Freyr's Tom Einar Jensen recognised: "At the end of the day, what we are trying to solve is how do we transport energy to the customer in the most efficient way possible, and supply chain logistics has a much bigger role to play in that."