GM has signed a multi-year sourcing agreement with Glencore for the supply of cobalt from its mining operation in Australia.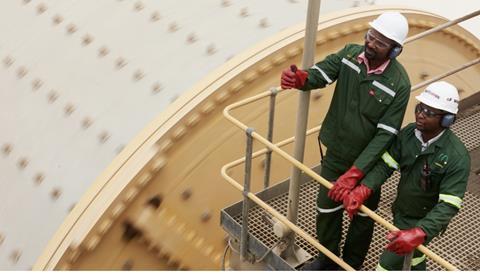 Cobalt is an important metal in the production of EV batteries. The material processed from Australia will be used in GM's Ultium battery cathodes, which will support models such as the Chevrolet Silverado EV, GMC HUMMER EV and Cadillac LYRIQ.
"GM and our suppliers are building an EV ecosystem that is focused on sourcing critical raw materials in a secure sustainable manner," said Jeff Morrison, GM vice president, Global Purchasing and Supply Chain. "Importantly, given the critical role of EVs in reducing the carbon footprint of the transportation sector, this agreement is aligned with our approach to responsible sourcing and supply chain management."
In line with the goals of the Paris Agreement, Glencore aims to achieve net-zero total emissions by 2050. In August 2021, the company increased its medium-term emission reduction target to 50% by 2035 and introduced a new short-term target of a 15% reduction by 2026.

"Future facing commodities like cobalt play a pivotal role in decarbonizing energy consumption and the electric vehicle revolution," Ash Lazenby, Glencore US cobalt marketer and trader. "Glencore is already a leading producer, recycler and supplier of these commodities, which underpin our own ambition of achieving net-zero total emissions by 2050."
By the end of 2025, GM plans to have the capacity to build 1m electric vehicles in North America and has announced aims to create a new and more secure EV supply chain, including projects targeting key EV materials and components.
Glencore and GM are members of the Responsible Minerals Initiative (RMI), and Glencore's Murrin Murrin operation is conformant with the OECD-aligned Responsible Minerals Assurance Process.
Startup Britishvolt also obtains Cobalt from Glencore. In August last year, the two companies signed a long-term supply agreement. The resources group is also injecting £40m ($54m) worth of investment into the UK cell producer.
Glencore also reportedly supplies Tesla with cobalt from Congolese sources. Other customers include South Korean battery manufacturers SK On and Samsung SDI