Volta Trucks' demise showcases how supply chains can disrupt even promising EV ventures due to supply chain challenges
Volta Trucks has initiated bankruptcy proceedings in Sweden because of the fallout of its battery supplier, Proterra, which itself declared bankruptcy in August 2023, according to a statement by the truck manufacturer. The unexpected turn of events severely disrupted Volta Trucks' manufacturing plans, causing a significant reduction in projected vehicle production volume.
As a consequence, ongoing uncertainty surrounding the battery supply further impeded the company's ability to secure the necessary capital in an already demanding fundraising environment for EV companies.
Following these unfortunate events, the company's board has now made the decision to begin bankruptcy proceedings in Sweden, and Volta Trucks Limited, the primary trading entity within the group, is set to file for administration in England shortly, with insolvency practitioners from Alvarez & Marsal expected to assume control.
The rapid rise and fall of a promising EV player
Established in 2019, Volta Trucks was set on reshaping commercial vehicle operations for a sustainable future. The company's flagship offering had been the innovative Volta Zero, a 16-ton fully electric truck designed to transform commercial vehicle operations by concentrating on swift time to market, and off-the-shelf parts.
The model had been engineered with a human-centric approach, prioritising visibility with an array of safety features.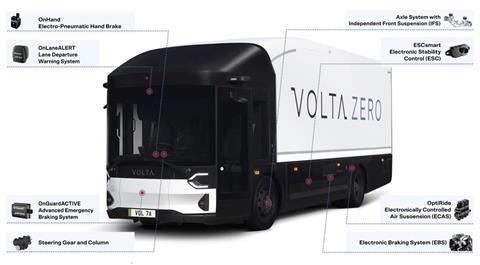 According to a company statement, Volta Trucks "created the world's first purpose-built 16-tonne all-electric truck, including a unique cab and chassis design, that would have contributed to decarbonising the environment and enhanced the health and safety and air quality of urban centres.
"Piloting in five countries in Europe, we received fantastic feedback, which led to a strong pipeline of highly reputed customers who wanted to introduce our Volta Zero Trucks into their fleets."
Volta Trucks had been accepting orders for the Volta Zero, with deliveries slated for 2023 in England, France, Spain, Germany, the Netherlands and Sweden, with plans to expand into North America and Italy in the near future.
The once-promising venture, which had raised over €360m ($380m) in funding and attracted New York-based investment firm Luxor Capital as its largest single investor, unfortunately couldn't weather the supply and investment challenges it faced. As of April 2022, Volta Trucks had an order book comprising approximately 6,000 vehicles with an estimated total value of around $1.3 billion. However, despite these promising figures, the company's financial struggles, ensuing from its relationships with struggling suppliers, ultimately led to it filing for bankruptcy and its equivalent across different jurisdictions.
Bankrupt battery maker
According to Volta Trucks, its eventual insolvency was mainly down to Proterra's earlier collapse and the ensuing negative impacts of this fallout on the EV truck company's investment opportunities.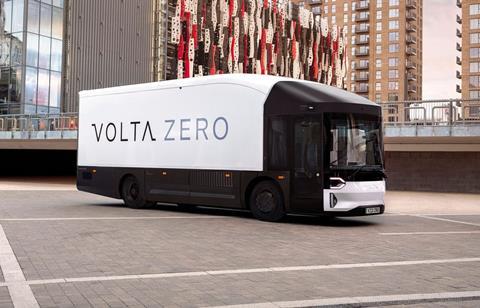 According to a statement, "like all scale-ups in the EV manufacturing sector, Volta Trucks has faced challenges along the way. The recent news that our battery supplier (Proterra) has filed for Chapter 11 bankruptcy, has had a significant impact on our manufacturing plans, reducing the volume of vehicles that we had forecast to produce. The uncertainty with our battery supplier also negatively affected our ability to raise sufficient capital in an already challenging capital-raising environment for electric vehicle players."
In the US, Chapter 11 bankruptcy operates as a "reorganisation" process for businesses to restructure debts, retain control and continue operations with a court-approved plan for financial recovery. It's a valuable but costly option for those seeking to keep their business running and manage debt, and a strong signal that the company in question is facing serious financial and operational difficulties. In other words, even if the company survives, many of its partnerships will not.
Macroeconomic and market headwinds
Proterra's chief executive, Gareth Joyce recently commented, "while our best-in-class EV and battery technologies have set an industry standard, we have faced various market and macroeconomic headwinds that have impacted our ability to efficiently scale all of our opportunities simultaneously."
Over the past few years, the company had diversified into new areas such as batteries, charging stations and electric drivetrains, which impacted its cash flow. Additionally, it had received $10m in forgiven pandemic stimulus loans in 2020, but paradoxically, expressed that these new ventures seemed to hinder its financial performance; as stated in the bankruptcy filing.
Proterra's bus business necessitated a substantial working capital, yet potential investors displayed greater interest in the new 'sideline' ventures and were reluctant to invest if it meant exposure to potential losses from the bus division, meaning that the battery supplier was unable to scale efficiently. The company's market value, which stood at $362m during its most recent close, had dwindled significantly from its earlier position of $1.6 billion in January 2021.
With its battery supplier undergoing a Chapter 11 bankruptcy, Volta Trucks, unable to secure the batteries for its electric star player, the Volta Zero, saw its production levels irreparably plummet, bringing an end to a once-promising player in the EV mobility market.
Volta Trucks said in a statement, "with deep and sincere regret, the Board has therefore taken the difficult decision to take steps to file for bankruptcy proceedings in Sweden. The main trading entity of the Group, Volta Trucks Limited, will shortly file for administration in England, with insolvency practitioners from Alvarez & Marsal anticipated to take office. Other Group entities will also shortly file for insolvency proceedings in the relevant jurisdictions.
"The Board has not taken this course easily or lightly and is fully aware of the significant impact this will have on the organisation's dedicated workforce, as well as customers and partners. We would like to sincerely thank the Volta Trucks team and are incredibly proud of their pioneering work to deliver such an innovative zero-emission commercial vehicle