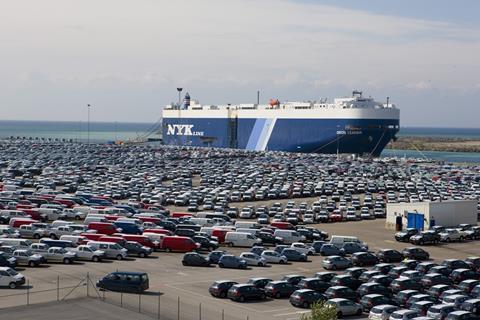 Copenhagen Malmö Port (CMP) has been forced to terminate 55 jobs in Copenhagen as a result of the financial impact of the coronavirus. The move follows the announcement in April that 40 jobs would be lost from Malmö, Scandinavia's largest vehicle handling port.
CMP operates both ports, which are situated in Denmark and Sweden on either side of the Øresund strait, as one enterprise.
The layoffs at both ports affect dock and office workers.
"It really hurts me to have to announce further layoffs in CMP," said Barbara Scheel Agersnap, CEO, Copenhagen Malmö Port AB. "The object is, and of course has always been, to minimise the consequences of the crisis as much as feasible. Unfortunately, the situation we are in requires us to adapt the organisation in order to secure our future to be able to operate as a port."
The port operator said it had made efforts to minimise the impact of the crisis but its initiatives had not been sufficient to cover the short-term financial losses that CMP is experiencing and continues to foresee over a longer term.
In March this year car volumes were at relatively normal levels but in April they fell by approximately 60% according to a spokesperson for CMP.
"Although the month of May is not yet complete, we can see that the level of declines for new cars are at the same levels as in April," she said. "We do not really see any clear indications of a recovery in the near future and we do not expect volumes to reach normal levels during the year."
As well as the impact on finished vehicle movements, CMP has been hit by cancellations in cruise tourism, the supply of energy, consumer goods and raw materials.
"The decline in the number of port calls and volumes managed, and thus declines in revenue, are simply too substantial to be dealt with by the measures we have previously set into motion," said Agersnap, adding the company had no other alternatives to redundancies given the acute situation.
She said CMP would do everything in its power to return the company to a good position "including as a workplace", something that was vitally important for Danish trade – now and as a way out of the crisis.