Germany's decision to suddenly impose travel restrictions across borders with Austria and the Czech Republic, and to those travelling from Slovakia, has drawn criticism from across the automotive industry as freight queues threaten to delay parts deliveries.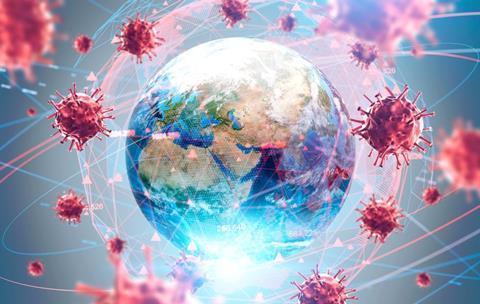 Germany stopped most road traffic across the border on February 14 to control the spread of Covid-19 variants detected in Austria's Tyrol (Tirol) and the border regions of the Czech Republic. It later extended the ban to Slovakia, which has high levels of Covid infection.
The Czech Republic declared a state of emergency on February 14 because of the spread of the coronavirus.
While freight movements are permitted, drivers from those regions need to produce proof of a negative Covid test no older than 48 hours to avoid being turned back. Testing facilities have been set up in the border regions of the Czech Republic. However, the disruption has resulted in congestion that in some cases led to 20-kilometre tailbacks (12 miles) into the Czech Republic.
State-owned German rail company Deutsche Bahn also suspended cross-border services.
No warning
Germany's automotive industry association (VDA) joined the German freight transport association (BGL) in expressing concerns about the closures. The VDA said that unlike the border closures that were imposed last year when the first wave of Covid hit Europe, with early warnings issued two or three weeks prior, the latest closures came as a surprise.
Manufacturers have had no time to build up parts stock in advance and the situation is causing huge challenges for manufacturers, suppliers and the logistics sector. According to the VDA, the Czech Republic is at least as important as northern Italy for passenger car production at German factories, and there are established inbound supply chains from Austria.
"Many parts from Austria and the Czech Republic needed to build vehicles at German facilities are delivered directly to the assembly lines either just-in-time or just-in-sequence," said Hildegard Müller, president of the VDA. "If the obligations to test and report at the borders cause longer traffic queues, the result could well be interrupted supply chains, shortly followed by production stoppages at many car plants in Germany. The first production lines will come to a halt after only a few hours if the materials are not supplied."
No plant closures caused by inbound supply shortages have so far been reported by the German carmakers. BMW said supplies were continuing to support production as planned and, while there were some delays registered, they were manageable and the company was closely coordinating with its suppliers and logistics providers. Production at Mercedes-Benz's plants is also currently running unhindered, according to the carmaker.
In a statement sent to Automotive Logistics VW said there had been no serious bottlenecks at Volkswagen Group factories because of deliveries being stuck at the border, though, like BMW, it continued to monitor and analyse the situation and was ready to react at short notice.
"Volkswagen has also already made provisions to be able to compensate for short-term shortages," said the company. "Should the border traffic situation get worse and result in even longer queues, it will no longer be possible to rule out production restrictions at Volkswagen either."
The carmaker continued: "We generally see it as the task of politicians to ensure free exchange of goods across national borders and create clear regulations in exceptional circumstances such as these."
Better testing at border
VW said that to improve the situation there should be sufficient publicly available virus testing capacities and short control and testing times when crossing borders.
The BGL's board spokesperson, Professor Dirk Engelhardt, also responded with calls for a practicable testing strategy as soon as possible.
"In addition to testing centres on the borders, which must be set up without delay, rapid tests should be accepted from truck drivers without a medical certificate," said Englehardt. "Otherwise, not only will many supermarket shelves remain empty because there are not enough freight drivers, but the assembly lines – also in the auto industry in particular – will come to a standstill because they can no longer be supplied."
In terms of finished vehicle movements by road, the head of the Association of European Vehicle Logistics, Wolfgang Göbel, expressed his concerns in a letter sent to Matthew Baldwin, deputy director general of DG Move (the directorate-general for mobility and transport responsible for transport in the EU), and to Elisabeth Werner, director of land transport at the European Commission.
Göbel said the new measures had been enforced at very short notice, which did not allow truck operators to prepare. Rather they needed to be implemented in a co-ordinated and harmonised way. He pointed out that inconsistencies such as the fact that Saxony did not require truck drivers to show a negative test while Bavaria did.
"The reaction from the Commission and DG Move towards the German government is far too weak," wrote Göbel in the letter, urging the Commission to ensure the functioning of the logistics sector and the securing of supply chains.
According to the ECG, Werner said that notice had been sent from the Commissioners for Justice and Home Affairs to their national counterparts reminding them that health measures must remain proportionate and supply chains must be secured. She also expressed concern about the working and testing conditions for truck drivers, calling on the member states to provide better testing facilities.