The disruption to the global automotive supply chain caused by the coronavirus pandemic is being exacerbated by uncertainty fed by a lack of accurate information. At last week's Automotive Supply Chain update webinar, presented by Ultima Media's business intelligence unit, analysts tried to provide some clarity on the current situation and what lay ahead for the industry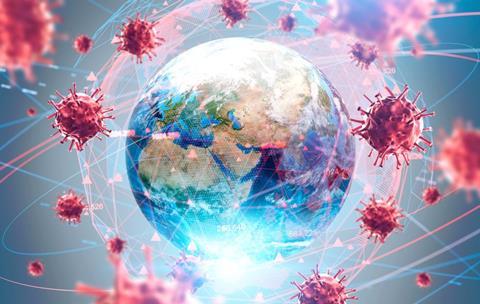 The coronavirus pandemic, which is about to enter its fourth month, has now shuttered 95% of automotive assembly plants in Europe and North America, with further shutdowns spreading globally. Whether Latin America, Russia, Africa, South-East Asia and now Japan and South Korea, factories are closing because of a combination of restrictions aimed at containing the virus, drops in vehicle demand and issues with component supply.
While plants in China tentatively restart production in almost all regions, the country is by no means back to business as usual yet. What is a complicated restart there is mirrored elsewhere globally at the moment with a complicated process of wind-down, as incessant manufacturing is curbed and inbound supply chains are curtailed.
That wind-down is being managed differently according to region and political governance. Some parts of the supply chain continue to function at least in part, such as the need to maintain a service parts network. A growing number of global manufacturers are also contributing to the production of medical equipment, as seen for instance in the VentilatorChallengeUK Consortium, which includes companies from the automotive sector, including Ford and eight UK-based F1 teams, as well as a number tier one suppliers.
The outlook, meanwhile, is less than clear, with initial plans for shutdowns of two to four weeks now stretching out indefinitely in some cases. What is more, as is being seen in China, the ramp up back to full production will be a big challenge and dependent on the financial health of the supplier base and the equipment service providers.
One of the main questions at last week's Automotive Supply Chain update webinar from Automotive from Ultima Media – the business intelligence partner of Automotive Logistics – was just how pervasive and long-term the impact of the coronavirus would be on the global automotive industry, and how the crisis could fundamentally reshape global manufacturing, supply and trade. Daniel Harrison, automotive analyst at Automotive from Ultima Media, and independent supply chain and technology strategist, Wolfgang Lehmacher, joined Ultima's editor-in-chief, Christopher Ludwig, in attempting to provide some clarity and dialogue for the 500 global subscribers interacting with the livestreamed event.
Global impact and stimulus
Drawing on the latest forecast from Automotive from Ultima media, which provides full analysis of the impact of the coronavirus on the global automotive industry, Harrison separated the severity of the impact into three scenarios first globally and then regionally. Unsurprisingly, all three scenarios revealed a significantly negative impact in 2020, with a best-case scenario estimating a drop in global sales of passenger and commercial vehicles this year of 4.3m units and a worst-case scenario of 19m.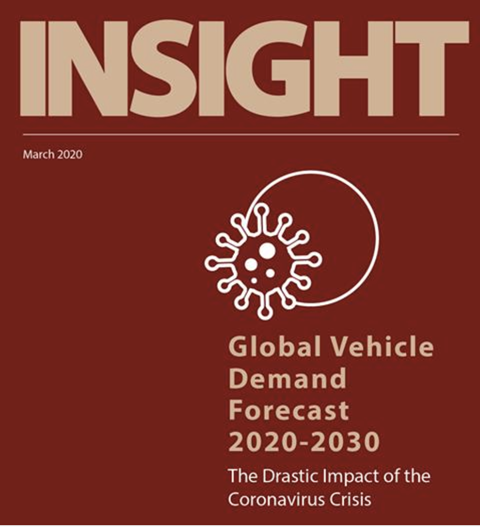 A number of macroeconomic stimulus and state-centric support measures have already been announced to bolster the automotive industry, and regional economies more widely. These include the European Central Bank's €750 billion Pandemic Emergency Purchase Programme (Pepp) and the commitment in the US to a $1.8 trillion financial stimulus package, the largest economic and government stimulus package in its history, which could help recovery in the medium term. The UK has also announced a £330 billion package of bailout loans for businesses and individuals, alongside extraordinary wage subsidies.
However, there are also a number of factors related to a more fundamental shift in globalisation and goods production value chains that will have an influence on recovery from the crisis, according to Lehmacher. While trade has grown in absolute terms, the share of cross border trade is smaller, and exports having declined as a percentage of gross output in 2017 to 22.5% from 28% ten years earlier , according to figures from the McKinsey Global Institute. In short, there is a trend of doing more things locally and coronavirus will push this trend.
The impact of the coronavirus pandemic will be unequally distributed, according to Lehmacher, with the bigger markets that are not dependent on international links bouncing back faster.
Europe is currently the epicentre of the coronavirus crisis at the moment (though with the US catching up fast). Current estimates put the lockdown now in effect in several countries into June or July this year raising the question of how long automotive businesses can survive. According to Harrison the European Union will be the region most severely impacted, with a base-case forecast showing a loss of 2.6m units this year and worst-case scenario equal to a loss of 5.6m units.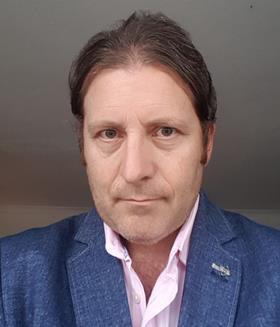 The worst the US is looking at by comparison is a loss of 4.36m this year, down 28% on 2019, though it could be as light a loss as 0.57m according to Harrison's best-case estimate. However, one of the factors affecting the US is the fact that a government-imposed, nationwide lockdown on the movement of people would be a last resort in a highly individualistic culture, not least in an election year. This contrasts hugely with the lockdown imposed by the Chinese government and now what is being seen in Italy, Spain and the UK.
Lessons from China
It is to China, however, that the world is looking for the trajectory of recovery. As indicated, lockdowns in China are now being lifted and, according to the China Federation of Logistics and Purchasing (CFLP), the supply chain is slowly returning to normal, and signs of demand are returning. Harrison was keen to stress that China's central government had more direct authority to impose restrictions on movement and that the population, which arguably shares a more collective-minded culture compared to the US and Europe, followed it more obediently for the common good.
The government in China also has stronger links with the main carmakers there and can offer a more direct level of economic support. One further, seemingly paradoxical, factor that has benefited China's industry, according to Lehmacher, is the trade tension between it and the US.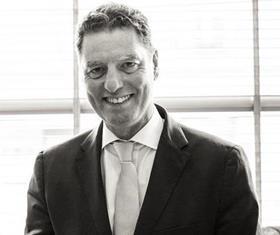 "Many think that trade tension created fear but what really happened is it accelerated China's transformation," said Lehmacher. "China had to advance the development of innovation in certain industries because it could not rely on US suppliers. So that has put China in a better position in terms of innovation and digitisation."
That development has also pushed China's big companies beyond their traditional territory. Chinese companies now have factories in markets including Mexico, Vietnam and India, so it has become more international. This is likely to continue post-coronavirus. Nothing has changed in terms of China's economic position, dynamics or influence.
"It is an enormous market and is the centre of Asia," noted Lehmacher. "Thailand and Vietnam have opened borders with China, they all want to support it in the restart and, of course, benefit from that in the process".
Nevertheless, the restrictions were severe in China. According to Harrison, early estimates suggest that GDP might have dropped by 20-25% in February on an annualised basis, a depression-level decline. China's vehicle sales were just 310,000 units in February 2020, 79% down from February 2019. Still, the impact on sales in 2020 overall are not expected to be as bad as in Europe even in a worst-case scenario according to Ultima's business intelligence, which puts that figure as a loss of around 4.9m units and the best case nearer 1.6m.
China's market is expected to be back to pre-crisis levels by 2023 and there are lessons in optimism to be read there because coronavirus cases are dropping. March 30 marked the sixth day in which there had been no new reported cases of coronavirus in Wuhan, which had been the centre of the outbreak back in January and has been under two months of severe lockdown. According to Harrison, China's growth trajectory provides hope for other markets as long as they follow a similarly stringent line on the control of personal movement.
That projected window of recovery chimed with the majority of webinar attendees who were polled on what their expectations were for vehicle demand to return to a 'business as usual' level. Just over 40% said that it would take between 1-2 years, with 26% expecting two years or more.
Logistics impact
The logistics industry supporting the automotive supply chain will be working hard over that time, as it has been since quarantine measures knocked out production and shipments out of China. As has been documented, restrictions on supply routes grew quickly as the virus spread, both domestically and internationally, across all modes. Likewise in Europe over the last few weeks, border restrictions are hitting road services and ports (which remain operational), are looking for additional storage as dwell times for vehicles and containers increase.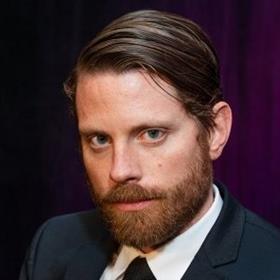 Ocean carriers have turned to super slow steaming for deep-sea shipping in the face of a lack of offloading space and as a means to save costs. The collapse of passenger flights also means limited underbelly capacity and a shift to freighters, which are themselves limited, all of which has in turn led to a spike in rates.
According to Ludwig, there is a likelihood that some of the airlines affected by the crisis will not survive it and more widely that supply lines could break down, as small to medium logistics providers go out of business along with equipment and technology suppliers, all of which would push automotive supply chain recovery further into the long grass. Lehmacher said he expected a number of airlines to be nationalised.
Logistics providers are racing to preserve cash and secure access to loans and salary support, or making temporary layoffs. They are also downsizing fleet sizes, ending leases and laying up vessels.
Long and short of it
The short-term impacts of the coronavirus disruption on the supply chain will turn what was initially a Chinese problem into a global one, with shipment delays and longer lead times. These disruptions will be exacerbated by irrational decision-making, according to Lehmacher, based on the uncertainty caused by a lack of accurate information (something that digital tools could improve). This needs to be countered by effective crisis and risk management and regular contingency planning updates.
Workforce protection and communication is a priority and there needs to be greater customer collaboration said Lehmacher. Companies also need reforecast financial results and undertake financial stress-testing to establish capital requirements and solvency.
Longer term it is going to be the bigger automotive companies that benefit from the collapse of smaller to medium-sized ones.
While localisation will continue there are limits because companies looking to establish production and supply chains overseas depend on foundations such as infrastructure and labour. Lehmacher made the point that some nations could take advantage and offer companies attractive investment packages, such as China first did to attract foreign investors, something that would lead to a more centralised model of global production.
There will need to be greater visibility across supply and demand networks, with a priority on increasing the mapping and monitoring of customers and partners. This should become increasingly easy with the development of Internet of Things (IoT) technology and big data.
Global players will also have to be more proficient at moving production quickly from one place to another and that will depend on better analytical tools and risk management.
"We will see more effort in visibility, see more effort in more analytical tools and upgrades in risk management," said Lehmacher.
The world after the outbreak
Digital tools will also play their part in the world after the coronavirus crisis and, in fact, the crisis will accelerate their adoption according to Lehmacher, who said half of global trade was already digital and closer inspection should help the industry understand where it is going. As far as automation goes, however, a note of caution, as that depends on the overall recovery of the automotive industry and how cautious companies remain when it comes to capital expenditure.
Digital technology will be called upon to deal with supply chain disruption that is likely to continue. The re-establishment of just-in-time and just-in-sequence delivery schedules will take some time because, as Harrison reiterated, restarting production on the scale now required has never been attempted in peacetime.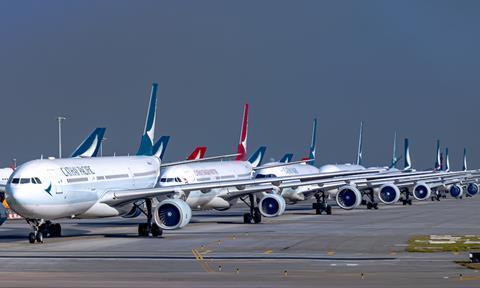 There are a number of strategies more specific to the automotive industry including stimulation through increased purchasing subsidies for electric vehicles (EVs) and the easing of stringent regulations on emissions and the fines imposed. There is also the prospect of relaunching scrappage schemes to stimulate demand for new vehicles, a strategy used globally after the last economic recession.
Loan repayments will drag on and affect financing as well as consumer confidence, added to which, government bailouts will be funded by extra public borrowing adding to national debt and debt interest, resulting in higher taxes. These in turn will hit consumer spending and sales, said Harrison.
Lehmacher went further and said that the message from the government had to be clear and comforting. He said the poor were about to enter a new wave of privation which could spark frustration and anger.
He also said that the West could see a rebound to government services and depending how governments managed the crisis during and after, would help them to re-establish their legitimacy as a major stakeholder in the lives of their citizens.
Read the latest insight from Ultima Media's business intelligence unit: Global vehicle demand forecast 2020-2030: the drastic impact of the coronavirus crisis