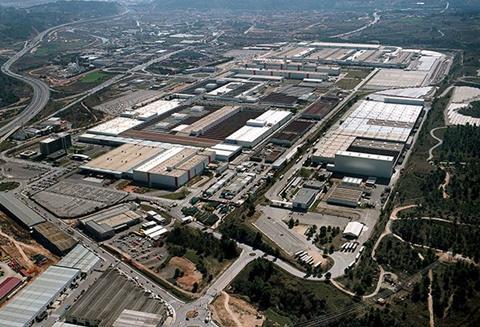 Spanish carmaker Seat could restart operations at its Martorell and Componentes plants near Barcelona by the end of April, in view of the latest government announcements and the negotiations the carmaker has had with its union representatives. The carmaker shut the plants on March 16 in line with nationwide lockdown procedures put in place to counter the spread of Covid-19.
Spain has been one of the countries worst affected by the coronavirus pandemic, with more than 172,000+ confirmed cases so far – the highest in Europe, and second only to the US, according to figures from Johns Hopkins University.
However, the country is beginning to ease strict lockdown measures that have brought its economy to a virtual standstill. People in manufacturing, construction and some services are being allowed to return to work but must stick to strict safety guidelines. The rest of the population remains under lockdown.
"Currently, it is difficult to forecast the impact in the coming weeks…[but] we could resume activity by the end of April," a spokesperson for Seat told Automotive Logistics. "We will [restart] when all the conditions are in place to manufacture cars [when] the supply chain works normally. When this happens, we will adopt all the necessary measures to guarantee the health and safety of all employees."
All Seat range models are made at Martorell with the exception of the Alhambra, Toledo and Mii. At full production Martorell makes on average 2,100 vehicles a day. The Componentes plant is integrated within the Volkswagen Group and manufactures gearboxes for Seat, VW, Audi and Skoda at its El Prat de Llobregat plant.
While production may be halted at Martorell, the fight against the coronavirus continues with the OEM using the factory to make prototype ventilators for local healthcare authorities.
The company has said it will work to reach a production volume of 300 emergency ventilators a day using the Leon assembly line.
Seat vice-president for production and logistics, Dr Christian Vollmer, who is leading the project said: "Teamwork and collaboration is now more important than ever so that together we can try to meet the demand from health centres. At Seat we have an advanced mass production system and in a situation like the present one it is our responsibility to make it available to Spanish society."