The automotive industry is being transformed by new vehicle technology, but operational processes are also undergoing profound changes driven by unprecedented levels of data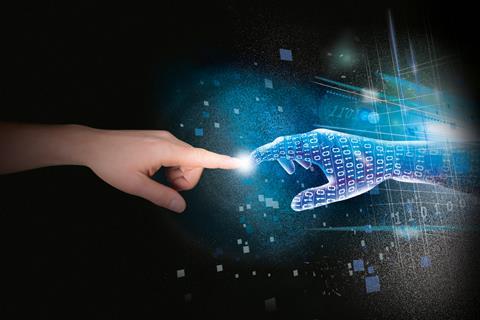 The automotive industry is undergoing a fundamental change in the way it does business, as global supply chains are tested to their limits by complications in international trade arrangements, and as OEMs increase their focus on new energy vehicles (NEVs).
However, the revolution in logistics digitalisation is equipping carmakers, suppliers and their service providers with the ability to remain agile and stay ahead of the game. At the Automotive Logistics Global Shanghai conference in April, delegates heard about how these companies were adjusting their strategies and adopting state-of-the-art technology to do so.
In the 1950s the cargo container transformed the logistics industry. Today, it is data that is transformative, and the digital reinvention of the supply chain is facilitating a significant uptick in trade, as noted by DP World's CEO and MD for Asia Pacific, Andrew Hoad. That data is being generated by a sensor-rich environment.
Referring to a recent World Economic Forum report, Hoad said it is forecast that a decade from now there will be a trillion sensors fixed to every product being moved, including parts and vehicles, and the logistics assets moving them. All of these will be feeding data into a connected platform that will allow machines to talk to each other. That level of digitalisation will fundamentally change the way the automotive industry does business, said Hoad.
"Ultimately digital means you will be able to move a piece of cargo from China to Europe without the intervention of the hand of man" – Andrew Hoad, DP World
For DP World's more than 30 global ports that means fully automated terminals, such as the one in Qiandao, China. Hoad said port information networks of some kind had been around for a long time, such as the SPIN network at the port of Southampton, but that digital technology was going to transform international trade into a fully automated process with sensors feeding data to the partners involved.
He added that even during the next two years there will be a proliferation of sensor technology that will allow the owners of parts or cargo to get better visibility on their shipments, and that the IT managing this data will promote greater transparency.
"Ultimately, digital means you will be able to move a piece of cargo from China to Europe without the intervention of the hand of man," said Hoad. "The whole thing will be automated, and that is very powerful because it means you match supply and demand very efficiently. It means you take out cost and seed trust with customers, and the people who are managing the platforms."
Importance of clean data
What is crucial is to have a clean process to analyse the "gigantic bird's nest" of data now being made available and plan with accuracy, according to Ryan Garitty, Ford's China material export manager.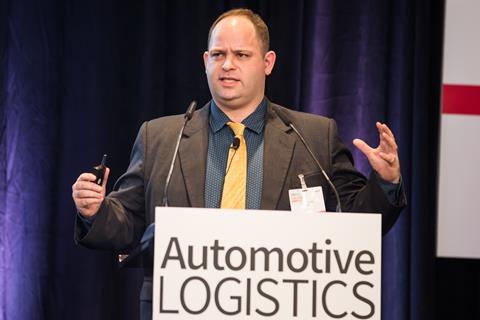 At Automotive Logistics Shanghai, Garrity acknowledged there were now thousands of connections that hardly seemed to have a bearing in reality, but he said Ford was running a number of pilots to better understand the new situation and establish a foundation for the future of its business.
Garrity went on to say that Ford was anticipating a decrease in the daily cadence of manual operations because of digital and automated processes in both manufacturing and logistics, and that the future was going to be more about "exceptions management".
According to Garrity, that calls for a new strategy in an industry which is no longer as predictable as it used to be, one that will involve a creative role for supply chain managers. He pointed out that those managers must ensure the original data is accurate.
"If the first generation of that data is not good, everything after that is just not going to work," he said. "We are talking about different levels and states. The first level is how clean is your data and how clean is your process."
Automating greater productivity
Joerg Storm, chief intelligence officer and director of IT service and parts at Daimler Greater China, gave a good example of how automated technology is helping the OEM achieve greater productivity and savings in the aftermarket.
It is also helping the company to meet customer expectations for aftersales services that are being influenced by companies such as Amazon and Ali Baba, where quick delivery is the norm at the push of a button.
The company has trialled an automated warehouse robot, called Bixi, which it has developed with Chinese technology start-up Water Rock Technology for use in its parts distribution centres (PDCs).
"If the first generation of that data is not good, everything after that is just not going to work" – Ryan Garitty, Ford
The automated heavy-load carrier is based on a "goods-to-people" concept for robotic technology and is already being used by the likes of Amazon and Alibaba for e-commerce warehousing. Storm said Daimler was the first OEM to use the technology, which has increased productivity and accuracy for picking and bin allocation.
"We can get double the efficiency and productivity compared to the old manual process, and it is extremely easy to set up," he said. "We implemented very clear guidance signals for our operators. So for example, we reduced the training time for our operatives down from two months to two days. We can dynamically add or remove robots or shelves depending on the business volumes, so it is highly scaleable."
Storm went on to say that working with a Chinese start-up rather than a global provider had brought mutual benefits, supporting the product maturity of Water Rock Technology and improving the warehousing process.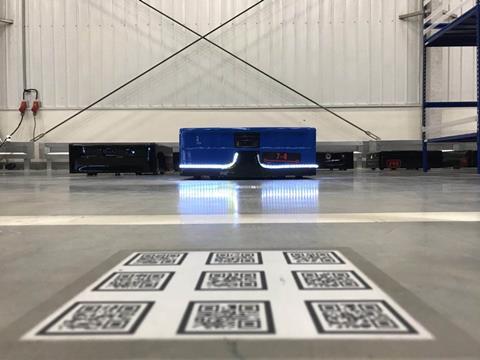 "During the time we worked together with the start-up, the robot and the whole process has been improved," he said. "It was absolutely the right decision and our partner was extremely motivated. It helped us to realise our overall IT strategy faster."
Daimler is also working with start-ups in China on a range of other digital projects, including smart glasses and voice interaction at its PDCs, image recognition for monitoring damage to finished vehicle deliveries using artificial intelligence, real-time route visualisation and strategic warehouse network design (see box for details). Storm said these, too, were enabling speed and momentum in the business.
Meanwhile, Ford's joint venture with Changan Automobile, Changan Ford, is also looking at the robotic automation of systematic work with one of its third-party logistics providers. Balakrishnan Adhi, deputy director, material planning and logistics, told delegates at the conference that the carmaker was building a digital workforce and programming robots to help with repetitive tasks such as information gathering.
He said the implementation of the technology in the middle of this year would improve efficiency and standardisation. According to Adhi, Ford is moving along a trajectory from "bots that do, to bots that think, and eventually to bots that analyse".
Digital innovations at Daimler China
Daimler's aftersales parts logistics business in China is operated by Daimler Northeast Asia Parts Trading and Service (DPTS). The company was established in 2008 and has grown to become the largest aftersales logistics operation for Daimler outside Germany, with six PDCs handling services for Mercedes-Benz cars and vans, Daimler trucks, plus the Smart and Denza brands.
A spokesperson for the company told Automotive Logistics that China is playing an important part in the "disruptive transformation" taking place in today's automotive industry. For its own part, DPTS is an important testing ground for Daimler and is currently exploring a number of proofs of concept, covering almost every aspect of aftersales, from backend systems to front-end, dealer-facing solutions.
DPTS says it is building new technology into its operations and attempting, in particular, "to realise more intelligence and automation". As a result, its facilities are now home to several examples of Logistics 4.0 innovations.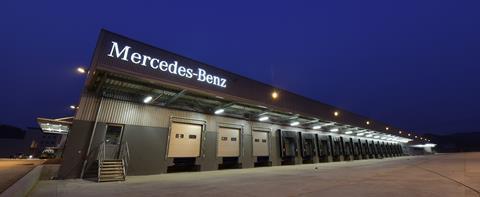 Bixi, the Amazon-style automated heavy load carrier developed in partnership with Water Rock Technology, has passed its trial stage and is now used in daily operations. DPTS' spokesperson says the resultant improvements in speed and accuracy for parts handling are expected to improve warehouse productivity, reduce costs and complexity in operational processes, and save storage space.
The company says it will roll out its automated robots to other warehouses "where applicable".
DPTS is also trialling the use of cameras worn by operators to record parts operations. The videos are automatically uploaded into backend servers, where they are processed by artificial intelligence image recognition. The videos are split into multiple images and information about parts is identified, tracked and extracted, and easily searchable in an online archive. The automated process saves time and effort in recording, filing and locating required parts information, and allows DPTS to monitor quality.
According to DPTS's spokesperson, the smart glasses project evolved out of an AI image recognition system for monitoring damage to finished vehicles. Using millions of vehicle images, including ones of damaged parts, DPTS trained an AI system "to build a digital foundation with the ability to inspect and assess the vehicle condition and any parts damage automatically", says the company representative. The solution can be used for insurance-related checks or vehicle inspection before maintenance in dealerships.

Data and a new strategic approach
DPTS is also conducting a lot of work in the areas of data, tracking and improving visibility in the supply chain. For example, it has developed a track-and-trace, cloud-based service for dealers that provides real-time route visualisation and full transparency on deliveries. The system allows dealers to track DPTS' outbound transportation of parts by displaying every delivery terminal in the shipment process.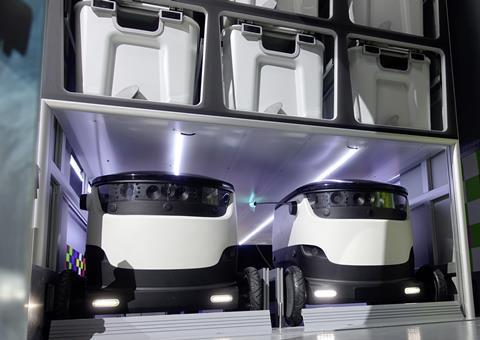 According to the spokesperson, integrating a cloud-based service into Daimler's current system allows dealers to track delivery status without requiring significant development. "Data," says DPTS's spokesperson, "is the new oil".
The company has developed what it calls a "space odyssey" proof of concept connected to operational research and big data, which is aimed at optimising warehouse locations and network design. The company is collecting logistics and transportation data during its daily operations and using machine learning to analyse it in order to find the optimal solution. According to the spokesperson, the results so far are "in line with the current direction for our strategic development".
Asked about the company's long-term plans, the spokesperson said: "We will continue to make further improvements by optimising our practical operational processes… [and] step into new-generation digitalisation and the automation world. With this approach, we will stride into a more automated future."
Underpinning all this is a change in investment strategy, and the spokesperson says DPTS is moving away from the type of big initial investment that characterised previous programmes, and instead starting with small proof of concepts to validate technical feasibility first.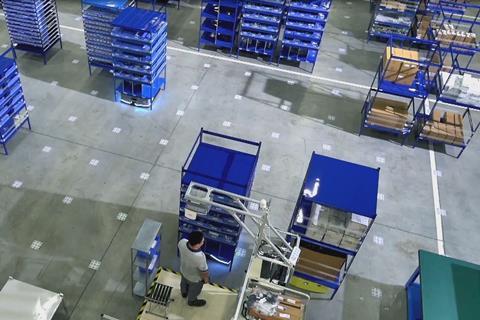 This is said to enable "full agility in software development incorporated with robot hardware adoption, fast iterations and flexibility to make quick adjustments when needed, which might not have been easily achieved through traditional methods". Once the projects are mature, they will be scaled up to a wider application with greater investment.
"Overall, more flexible and service-oriented solutions will be implemented in response to speed and automation, based on the logistics backbone," says the spokesperson. "Thus, we expect to continuously fulfil customers' changing and demanding needs now and in the future."

Additional reporting by Joanne Perry.