Supply chain logistics has taken centre stage as the automotive sector fights for recovery in the aftermath of the Covid pandemic. Jason Dunn reports on the advances made in digital applications designed to tackle disruption and why stronger partnerships are every bit as important as the technology being used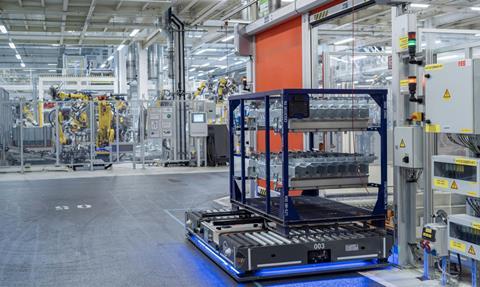 The automotive industry has been suffering a critical shortage of parts, notably semiconductors, in the aftermath of the Covid pandemic, but the disruption caused has also accelerated the adoption of digital tools to solve it.
OEMs and suppliers are increasingly looking to these tools to increase visibility and sustain vehicle production and delivery. At the same time, the increased adoption of digital tools to overcome disruption is closely connected with the forging of new partnerships between OEMs and IT providers.
Production shutdowns have reduced inventory at the dealerships, while consumer demand remains high. More than ever, OEMs are under pressure to maintain steady production and ensure their vehicles get to market quickly. That means strict inbound logistics planning, which has become inextricably linked with digital technology.
"Digitisation is increasing in inbound logistics across all supply chain sectors," says Tony Whitehorn, automotive leader at software provider Endava. "More specifically, the automotive industry continues to be severely impacted by the semiconductor shortage, which is exacerbated by factory shutdowns in Asia and the further electrification of vehicles. That will increase demand for chips over the next few years."
Before the coronavirus pandemic, a key consideration in that planning was the balancing of cost with just-in-time (JIT) delivery. However, new priorities of supply chain visibility and robustness have emerged as the means to secure healthy global networks.
For Jonathan Wright, global managing partner in the Finance and Supply Chain Transformation division at IBM, the advances made in supply chain organisation have been remarkable. "We are ten years further on that I ever expected to be because now supply chain has a seat at the table," he says. "From procurement to user delivery, with manufacturing and everything in between – it is now critical and is having an impact on quality of life."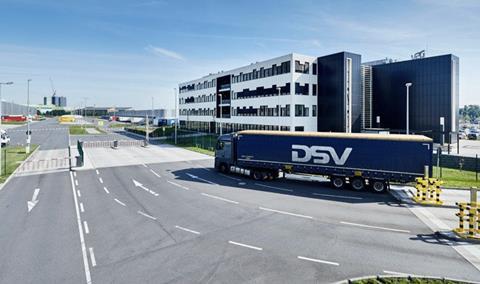 AI as an asset
Amlan Bose, vice-president of global business applications and digital transformation for DSV's Lead Logistics division, says the digitalisation of the supply chain from end to end has been hastened in the wake of Covid (and its related crises) because organisations now fully realise how highly specialised a task it is to manage a supply chain.
In the past, most OEM considerations centred around cost efficiency and procurement teams put relatively little focus on the logistical difficulties specific to different regions and the impact that had on transit times.
That has changed, according to Bose, and the world has learned that greater attention needs to be paid to the total interconnectedness of the supply chain, and take a proportionally more holistic approach to the inbound supply of parts.
Bose, who oversees the global logistics providers uptake and deployment of new tools, explains how they are currently being used in organising the inbound supply of parts.
"Artificial intelligence and machine learning are not something we see as extra, they have to be directly part of a tier two suppliers [resources], so we have to be very careful in choosing partners."
Effective use of artificial intelligence (AI) and machine learning (ML) means that past decisions and activities are recorded, and a machine can learn from these previous actions and make suggestions, which relieves logistics managers from having to acquire new toolkits for different functions.
DSV has been working with software provider and consultancy Blue Yonder and Bose says that entering into a partnership with a top-rated solutions provider in the supply chain solutions space is essential for easing the challenges associated with the inbound side of logistics.
He adds that the partnership with Blue Yonder "comes embedded with AI and ML features", allowing for both predictive and prescriptive ETA.
"What we are learning post-Covid is that digital awareness and connectivity are what is actually needed, but they are missing," he says.
Shock of the new normal
The fact that the priority on JIT delivery has shifted in recent years is widely held across both logistics providers and technology firms dealing with the supply of the new tools.
Neha Puri, director of business development at AI firm Faculty, says that AI is the critical enabler of change for the next generation of operation and supply chain leaders.
Previous leaders, who were trained in the 1970s and 1980s, were focused on how to achieve and manage JIT supply chains, she explains.
"In the old paradigm, disruptions were considered a shock [but] the next generation of supply chain leaders will have to adapt to the 'new normal', where disruptions are a constant and here to stay," she says.
Puri says that AI and ML will not just look at historical data but also be forward-looking and able to provide technical forecasting performance.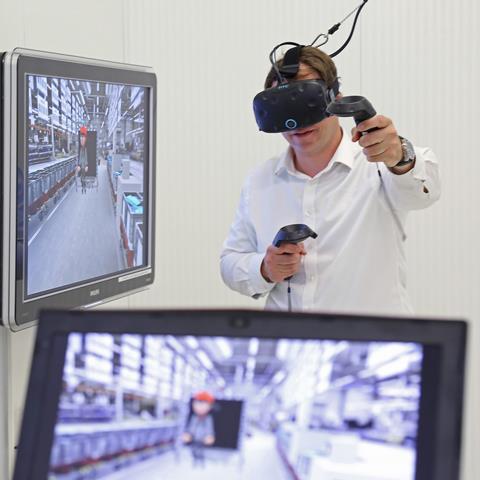 Action and interaction
Given the scale of disruption currently affecting inbound logistics it is not simply a matter of introducing new technologies. Identifying points of failure, the ability to avoid problems with alternative transport, and resort to alternative suppliers also relies on introducing new partnerships and strengthening older ones.
Bose describes the post-Covid shift as an 'awakening' of organisations that are looking either for consultancy services on supply and logistics, or who want to outsource these operations to firms such as DSV to run their end-to-end supply chains.
This is echoed by Volkswagen. "Even in these difficult times, the importance of investing in digital solutions was recognised from our top management as they approved additional investments in this field," says a spokesperson for the carmaker. "Our main objectives are to improve transparency in the network with our transport partners and also use this gain of information to improve our administrative processes."
VW is using a Digital Production Platform to create microservices that are connected to all kinds of basic systems. These digital applications improve daily operations and allow VW or its partners in the transport network to achieve tactical and strategic planning in hours.
VW's spokesperson says that its transport partners are well connected. Improvements are still being made to calculate ETAs from trucks through extracted data and the same is being done for the train transport system.
VW also has a centre for digital collaboration that provides information and support to transport partners relating to the digital changes VW is making to its daily business.
Critical predictions
At Endava, Tony Whitehorn criticises the approach by some companies who are prioritising buffer supplies to avoid production shortages rather than looking at productive tools to establish more robust delivery networks.
"Heading into 2022, inbound logistics should focus on mitigating potential bottlenecks," he says. "That's where the real value of AI and digitisation can be realised: through the design and forecast processes to see gaps that would otherwise remain hidden."
Whitehorn goes on to say that predictive analytics will become a critical component of the automotive sector. Better prediction will ensure that adequate supplies of parts are ordered to support manufacturing and enable organisations to proactively avoid breakages or bottlenecks in their supply chain.
"Logistics teams can benefit most from these technologies to optimise their timing for supply and delivery into factories," Whitehorn explains.