What the disruption caused by the Covid pandemic and subsequent repercussions such as the semiconductor crisis have revealed is that the automotive industry needs a clearer line of sight up and down the supply chain to secure flexible production and the timely delivery of vehicles.
The adoption of digital tools by carmakers and their suppliers to support strategies aimed at better supply chain visibility accelerated during the crisis. At this week's Automotive Logistics and Supply Chain Digital Strategies conference in Munich, Germany, BMW Group's head of process management and digitalisation, Michael Ströbel, outlined a number of areas where the company was improving inbound supply chain visibility and building greater flexibility into manufacturing. At the same time, it is changing the way it sells finished vehicles to the end customer.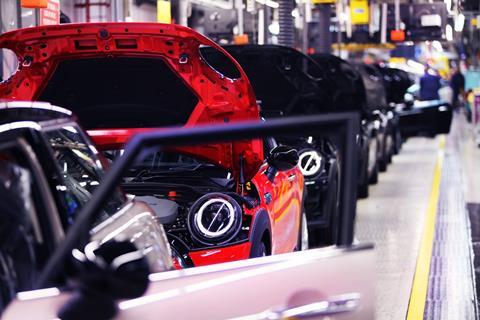 Pioneering in Oxford
BMW has started its global transformation of manufacturing and logistics at the Mini plant in Oxford, UK. Building around a core warehouse system based on SAP software the carmaker has migrated core functions from legacy systems to a cloud service, having first moved such functions as lineside sequencing and picking to the cloud for smooth transition.
"We switched off all functionality in legacy systems and moved to a cloud service but we already had this outer shell of cloud services," explained Ströbel. "It took a couple of weeks to transform core data into the cloud-based system."
What BMW also did at the Oxford plant was fundamentally switch from a traditionally pillared approach typical of SAP implementation, where logistics followed such silos as finance and human resources, to a horizontal structure from scratch. It meant that customs, finance and logistics were all integrated, enabling end-to-end transactions. For BMW that is a big change, according to Ströbel.
The carmaker also moved to extended warehouse management (EWM) using SAP, which he said improved visibility. SAP EMW enables BMW to manage high-volume warehouse operations and integrate complex supply chain logistics with warehouse and distribution processes.
"We are now able to track our handling units across all stages in the manufacturing process including assembly," said Ströbel. "In the past we had one big assembly stock level [but now] we can track and trace every container and pallet all the way to the car in which the part ends up…[.] The cloud is a more technical aspect but we are also making the most out of the service-oriented and integrated platform that we have now."
Operational rollout
From the success of implementation at the Mini plant in Oxford, BMW is speeding up the pace of moving from one plant to the next into its common cloud architecture.
"When everything comes together [and we have] more plants with one solution we will also be able, for instance, to see one supplier delivering parts to multiple plants," said Ströbel. "It sounds like a set up that everyone has and is easy to manage but it is not always easy to see if you have different legacy systems in each of the plants."
From a purchasing and material control perspective BMW gains better visibility across plants to show stock levels and this is its next big step onto which common architecture and services it can build more innovation.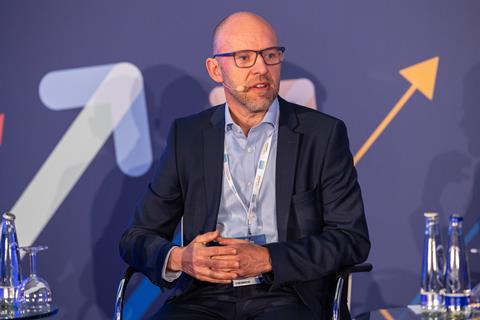 "One opportunity we are exploiting for the future is to use GenAI [generative artificial intelligence] to automate the remaining paper-based goods receipt processes," said Ströbel.
Delivering what can be built
For the delivery of finished vehicles to the customer, BMW is in the process of changing to a direct sales model in Europe.
"We will sell online directly to our customers, starting with Mini," he said. "That means we need upstream the ability to move vehicles onto compounds and pool them into the European market, and then make decisions on where they go."
As was shown through the semiconductor shortage, carmakers were prioritising critical builds and still distributing vehicles that were lacking parts, retrofixing them at the compounds in which they were stored. BMW is adapting what it learned then to mitigate any future parts shortages and solve the issue before the vehicle is finally delivered to the customer.
BMW has historically a very flexible production system which allows customers to change their car configuration up until a couple of days before we start manufacturing. This flexibility has also been used during the volatile past years when they were many parts shortages to allow plants to run continuously, avoiding stop and go operations. "We have had discussions within the company whether we need this granular production flexibility going forward into a future with more direct sales and built-to-stock markets – but the recent supply chain disruptions showed us that this flexibility is an asset we can be proud of," said Ströbel.