JLR has partnered with predictive insights firm Everstream Analytics to embed artificial intelligence (AI) into its supply chain.
JLR will use Everstream's AI to monitor its supply chain in real-time for potential risks such as natural disasters, strikes, data breaches and export issues that could delay or halt shipments.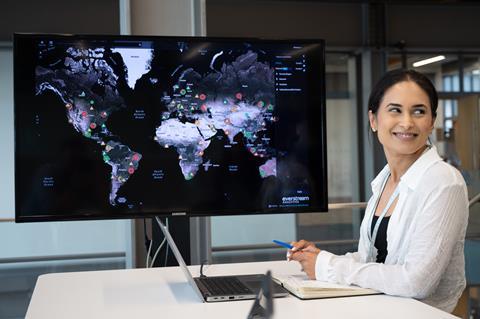 The technology uses a combination of AI, predictive analytics and machine learning in combination with "human intuition", according to the firm, to help avoid industrial disruption that could affect production and increase costs.
The carmaker said the introduction of the technology is part of a wider strategy to "build a state-of-the-art digitally enabled supply ecosystem delivering end-to-end visibility and security". JLR said it has already used Everstream's insights to avoid disruption at global freight ports in the delivery of vehicles to its clients.
"As part of our 'Reimagine' strategy, we are building a robust digital-first industrial operations ecosystem, consisting of advanced technology and long-term strategic relationships that gives us end-to-end visibility of global shocks in an increasingly unpredictable world," said Barbara Bergmeier, executive director of Industrial Operations, JLR.
Bergmeier, who recently spoke to Automotive Logistics about JLR's supply chain upgrade, added: "Through our collaboration with Everstream Analytics, we are harnessing the power of AI to proactively manage risks before they cause disruption to production, ensuring we are resilient and can deliver on the commitments we make to our clients. This foresight will be even more critical as we develop a new value chain around our next generation ultra-desirable modern luxury electric vehicles."
While AI has been widely used in the automotive industry's manufacturing sector, its benefits on the logistics side of the market remain relatively untapped. Dr Yossi Sheffi, a professor at the Massachusetts Institute of Technology (MIT) and director of the MIT Center for Transportation and Logistics, has been studying the use of AI in the supply chain, and thinks it will be several years before the automotive logistics industry will start to see material changes due to AI. He told Automotive Logistics that OEMs, suppliers and logistics firms "that best train their workforce in AI and change their processes to take advantage of AI will be the companies that perform better". He said: "Training workforces and changing processes [to best use AI] is why it will take a long time to see change."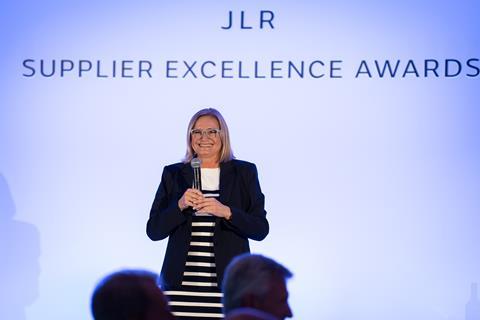 In conjunction with Everstream's insights, JLR recently partnered with Tata Technologies to help it implement the latest SAP S/4 Hana cloud-based enterprise resource planning (ERP) tools. JLR said the new digital tools will help transform its manufacturing, logistics, supply chain, finance and purchasing functions. By integrating SAP, JLR is bringing data from multiple departments into one single source to stabilise operations and improve supply chain visibility for both the carmaker and its suppliers. JLR said that this will result in more agility and better lead times in getting cars to market.
Speaking about Everstream's partnership with JLR, Julie Gerdeman, CEO, Everstream analytics said: "The global value chains serving electrified vehicles are among the most complex to navigate. Everstream Analytics' AI-driven supplier visibility and insights empower JLR to proactively mitigate risks, enhance agility and promote supply chain resilience. We are proud to partner with this visionary leader on their journey to drive positive, sustainable change in the automotive industry."
Everstream said that external factors such as global labour and material shortages along with price volatility have "shifted automakers away from the just in time model". The firm said its insights will "help proactively adjust inventory strategies by predicting spikes in material costs, lining up the right labour, and closing capacity and supply gaps before they open".