Carmakers and their suppliers are looking at a range of digital platforms to provide a complete end-to-end view of the automotive supply chain and make operations more predictable, stable and transparent. They are also looking to save transport costs at a time of rising fuel and equipment costs, a saving that goes hand-in-hand with a more sustainable transport strategy.
Two such systems were discussed in detail at this year's Automotive Logistics and Supply Chain Europe conference, which took place in Bonn, Germany last week: Renault Group's Digital Control Tower and how it is feeding into its wider 'Industrial Metaverse', which creates a digital twin of factories and supply chains. Meanwhile, at Robert Bosch, the tier one supplier has taken a 'back to basics' approach to improve data visibility across its decentralised operations by creating a platform for partner integration and collaboration across transport flows.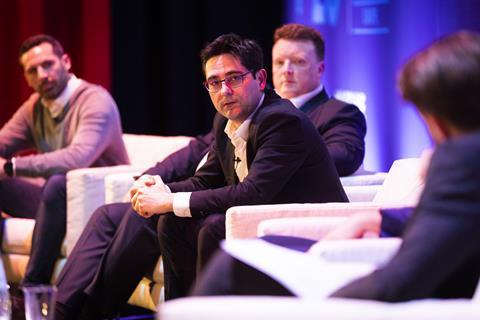 Back in 2017 Renault recognised it needed a platform that brought together every element of the production process, including parts, tools, equipment, transport and people, creating a digital replica of factory and supply chain operations. The carmaker has come far in this twin of its factories: it spent two years equipping 2,400 hectares of workshops with the necessary communication infrastructure to connect every object and provide a real-time digital simulation of operations.
For its logistics, meanwhile, the OEM has been extending this digital twin into the supply chain with the developent of a digital control tower together with key technology providers, including integrating public data and information from Google Cloud and real-time shipping information from Shippeo. The control tower provides visibility on the movement of goods inbound to Renault's plants, and gives the carmaker the ability to diagnose, predict and remedy any disruption to the flow of goods, according to Jean-François Salles, global vice-president of supply chain at Renault Group.
Salles told delegates in Bonn that mature technology had helped put supply chain and logistics central to decision making at Renault. Efficiency in stock handling was helping the company maximise profitability across the group.
"When we are in a situation of shortage with electronic components, for instance, allocating the available resource to the right and most profitable product is not easy. That's where digital can support," said Salles. "This is also about [stopping] inefficiency and optimising our CO2 footprint by better filling our trucks and containers."
Salles said that using AI tools has enabled Renault to decrease the number of trucks needed to transport parts through better route optimisation and cube utilisation.
Predicting problems, providing alternatives
Pointing to the example of cross border movements between Bulgaria and Turkey, Salles explained how the control tower flagged any risk to inbound parts deliveries by checking road conditions and truck location, combined with production planning at the plant to which the parts are bound.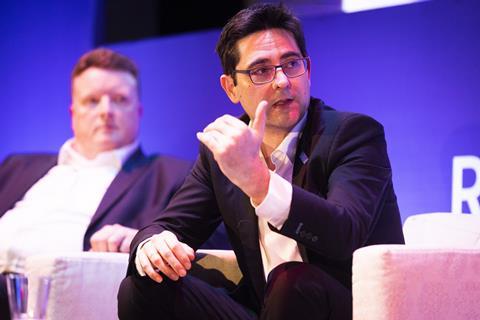 "When we drill down to the specific truck we can see which parts are at risk," said Salles. "The system proposes an alternative route or emergency freight, or whatever to mitigate the risk and avoid the disruption."
He added that the control tower provided a detailed view of the inbound truck, its average speed, compared to an alternative route, with the ETA and cost incurred. That enabled Renault to collaborate with its partners to very quickly decide on a countermeasure to avoid any problems.
The control tower also merges and connects data from different sources to inform the truck information provided by Shippeo, including Renault's transport and warehouse management systems, as well as public information derived from Google sources, such as weather and traffic conditions.
"This kind of tool gives an unprecedented ability to anticipate the risks of a shortage, to collaborate with the different actors, including our tier one suppliers and transporters," said Salles. "Our transporters provide information and this gives us the ability to prescribe some solutions with the support of AI."
A further, ongoing step for Renault is to expand the digital control tower to cover outbound vehicle logistics.
Watch Renault Group's Jean-François Salles during a Red Sofa Interview at Automotive Logistics & Supply Chain Europe
Digital transport management
Bosch is also managing supply chain complexity and reducing cost within its own operations using digital tools to provide functional and proactive information, and improve transparency. That is important for a company moving 300m parts daily from 23,300 suppliers across 800 warehouses to 230 plants.
Marzell Bandur, vice-president of transport management and interlogistics solutions at Bosch, said transparency on parts movements was the principal demand from its plants and warehouses.
"They are not interested where a sea container is, or a truck, they want to know when a part number is arriving at the plant," said Bandur.
In response, Bosch set up a digital transport management system (TMS) that provides end-to-end visibility and demand management services for all of its plants. Bandur said the TMS is providing greater resilience, cost management and sustainability in transport operations. Better truck utilisation means few trucks on the road and less pollution.
The system is providing more resilience to the delivery of parts but also managing freight costs by providing more accuracy on what is being spent on transport. The integration of materials management and transport demand through Bosch's digital TMS is combined with real-time electronic event data from its LSPs.
"We have [achieved] significant freight cost reduction because utilisation is better with all the data," said Bandur.
The set up of the TMS involves onboarding initiatives into the system for both parts suppliers and logistics service providers (LSPs).
"Partner integration and collaboration is an important topic for onboarding," said Bandur. "Supplier and forwarder onboarding needs to go hand in hand. We talk about the same standards and topics, the same label topics and EDI information."
Suppliers benefit from a single collaboration platform and due date calculations based on transit times, while LSPs benefit from single source of transport management and harmonised tenders, along with capacity steering for long-term forecasting.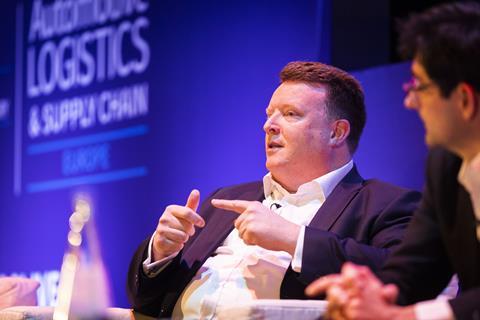 "For the LSPs, there is one interface on manual ordering, it is basically via one standard interface, which makes the payment in the end quite easy because all the data is going in the same route," explained Bandur.
Bosch's plants provide track and trace of materials, ETAs, automated transport receipts, and supplier delivery performance. With that information Bosch's Transport Management Center can provide material-based logistics reports and data flow monitoring, as well as provide future-oriented network design.
Talking about the success of its deployment, Bandur pointed to the combination of transport and material management as a plus.
"In the past we sent a call off and the ordering of the transport by the supplier was done somewhat independently, which created some surprises in the transparency," he said. "We need one integrated platform with all of the data on it and feed that data upwards and downwards."
Goldmines of information
The development of the digital platforms provided by both Renault and Bosch preceded the disruption caused by the supply chain crisis of the last three years but there is no doubt the crisis enhanced the need for such solutions.
"The crisis enhanced the need for it because we can all understand that managing real-time data, and having the ability to reassess scenarios and react and adapt to events, is even more important, and this kind of tool is even more powerful to support that," said Salles.
He said that what was a huge investment at the beginning was now delivering rewards and the system was a 'goldmine'.
Marzell also said that the crisis exposed shortfalls in its existing processes and accelerated the development and acceptance of its digital TMS.
The ability to predict and adapt to sudden disruption is always going to be important for an automotive industry looking for greater stability. Following the crisis, supply chain and logistics are more central to decision making, and the support of those functions with enhanced digital tools is allowing logistics managers to provide well-informed decisions and better orientate their overall businesses.
Automotive Logistics is launching its first event dedicated to the digital transformation of the automotive supply chain. Find out more about Automotive Logistics & Supply Chain Digital Strategies, November 6-7, 2023 in Munich, Germany
Coverage from Automotive Logistics and Supply Chain Europe 2023
1

2

3

4

Currently reading

Renault and Bosch reap the benefits of digital investments

5

6