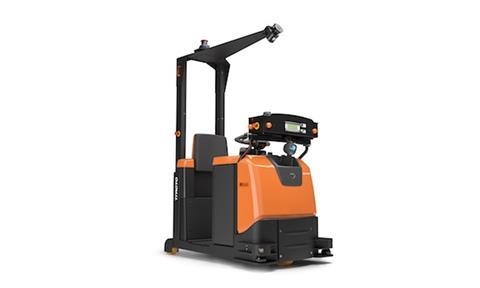 Toyota's parts centre in Melbourne, Australia, will deploy six autonomous tow trucks and a reach truck next year to improve reliability, performance and productivity.
The parts centre in Altona supplies Toyota and Lexus genuine parts to dealerships in Victoria, Tasmania, Western Australia and South Australia.
The tow and reach trucks introduced at Altona will all apply Autopilot driverless technology, which the Japanese OEM describes as the flagship model in warehouse automation, for mobility in conveyancing, towing and lifting. They will be able to autonomously place products throughout the warehouse and pick orders for customers.
Each of the new vehicles can also be used in manual mode, as with conventional warehouse vehicles, to allow complete flexibility in operations, the company said.
Manufactured in Sweden by Toyota Material Handling Europe, Altona's new fleet will consist of six Autopilot tow trucks (TAE500) and an Autopilot reach truck (RAE160).
Built with what Toyota describes as the reliability and service ability of their manual models, the hybrids include navigation and safety systems such as scanners and obstacle-detection devices designed to stop the vehicle and minimise the risk of a collision. That ensures protection for people, equipment and infrastructure.
Fleet management, emergency-stop buttons, warning sounds and lights are standard across the Autopilot range together with a blue LED warning light projected in front of the vehicle to assist in noisy environments or when the warehouse vehicle is approaching a corner.
A lithium-ion battery, automatic charging, high vehicle utilisation and low maintenance costs will deliver energy efficiencies, the company says.
Sean Hanley, Toyota Australia's vice-president of sales and marketing, said the company will continue to developand employ new ways of thinking whenever possible.
"We are extremely committed to delivering the highest level of reliability, performance and productivity, and Autopilot ticks every one of these boxes," he added.
Toyota has three other parts centres in Australia, located in Sydney, Brisbane and Darwin.