Legislation in North America, such as the US Inflation Reduction Act (IRA) and Mexico's new Carta Porte bill of lading rule, is forcing companies to more closely track goods through the supply chain. That is bringing real benefits in terms of resiliency to disruption, according to OEM and logistics supplier experts at this year's Automotive Logistics and Supply Chain Global conference.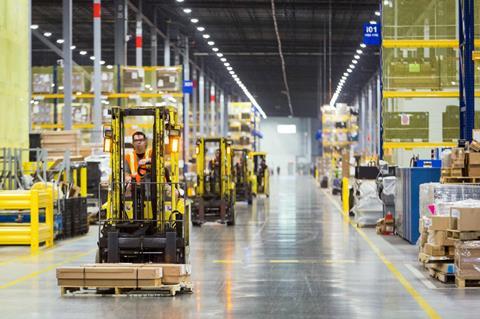 Supply chain visibility is no longer an optional extra but something required by law. The recently introduced IRA, which makes electric vehicle tax credits for consumers contingent on proof of material and manufacturing origins, and Mexico's Carta Porte customs passport, which makes tracking and documenting where goods are and where they are going a legal necessity, are two recent examples.
Beyond ensuring legitimacy, these legal requirements on the movement of goods are helping companies gain advance notice of potential disruption in the supply chain, according to experts at Automotive Logistics and Supply Chain Global.
GM's executive director of global logistics and containerisation, Edgard Pezzo, said the Covid crisis had prompted a focus on following exact movements across the supply chain. "Since the start of the pandemic, I think that we have learned a lot in terms of how to work internally, cross-functionally, between logistics, manufacturing, finance and all the other areas. That has really proven to increase a lot of our resiliency."
However, Pezzo said that resiliency relied on a closer relationship with tier suppliers and logistics providers. The point is to achieve full knowledge of parts and vehicle movements, emphasising the importance of end-to-end visibility.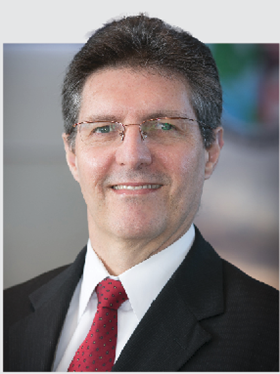 What is also essential, according to Bysouth, is proper analysis of the data gathered from those logistics partners as a means to make the right decisions about the movement of parts.
"Taking the mass amounts of data that we all deal with on a daily basis, manipulating that data and serving it up in a way that helps us to make decisions more efficiently and effectively, and then sharing that data with our strategic partners… helps us move things where they need to be as effectively as possible," said Bysouth.
Partners with priorities
Eva Ames, vice-president of the Electrification and Mobility Competence Center at logistics provider DSV, said that greater visibility also meant being aware of how the industry was changing. New materials and processes are needed for EV manufacturing. Analysing what has worked in terms of manufacturing in the past and testing how it can be adapted to the future was a crucial process, she said.
" The products that we're making are different and because the priorities are also different, being able to have partnership beyond just having someone to call… but [which] also inspires some change for the future, provides a view of resiliency that goes beyond just being able to react," she said.
James Williams, vice-president of global key accounts and automotive verticle leader for North America at Ceva Logistics, said the lessons of the last few years have to translate into stronger supply chains because disruption is not going away.
"We had to recognise that disruptions were coming more frequently, said Williams. "In the past where we were looking to be lean and just focus on waste, now we have to change the goals and start to think about agility and flexibility. "[We need to ]study the supply chain in its totality and understand where the trade offs will come."
Williams said that applying the proper tools to gain greater supply chain visibility enabled companies to make decisions quicker, including on "dynamic mode changes, inventory stocking policies, trade offs, transport and inventory stocking policies".
Understanding the wider supply chain and being able to respond to changes with speed and flexiblity has become a prority for Ceva and for the automotive industry in general.
Videos and interviews from the 2022 Automotive Logistics and Supply Chain Global Conference, which was held September 20-22, 2022 in Detroit, are available to view in full to registered users of Automotive Logistics. Watch all videos here