Bosch will invest $260m to expand its electric motor production in Charleston, South Carolina and convert an area previously used for diesel engines. Demand for the Bosch's electric motors is being driven by its supply contract with EV maker Rivian.
"We have grown our electrification business globally and here in the North American region," said Mike Mansuetti, president of Bosch in North America. "We've invested more than $6 billion dollars in electromobility development and in 2021 our global orders for electromobility surpassed $10 billion dollars for the first time. Local production helps to advance our customers' regional electrification strategies, and further supports the market demand for electrification."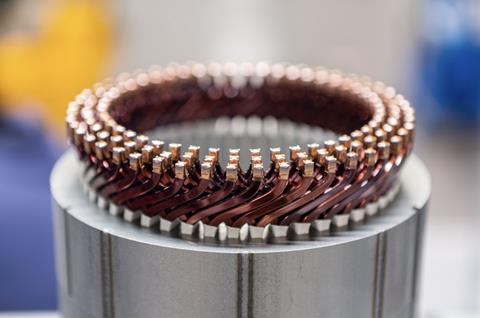 Producing EV components in the United States is a condition to receive subsidies under President Biden's Inflation Reduction Act.
The expansion is expected to create 350 jobs at the Charleston plant by 2025, adding to roughly 1,500 existing workers. The plant is multi-functional, covering 83,600 sq.m of floor space of which 18,580 sq.m was already taken up by EV motor production.
This investment will see that area expand by 7,000 sq.m to accommodate production of rotors, stators and final assembly of electric motors. Bosch anticipates the expansion being operational by the end of 2023.
To staff the expansion, Bosch is reskilling and upskilling existing workers to facilitate their transition from the former diesel plant or other areas of the business to electric motor production.
"This launch delivers on a commitment to our associates and to the local community in Charleston," said Mansuetti. "We are in the midst of major shifts in mobility and the story of reinvention in Charleston is a model for how electrification production can evolve from within an existing facility. We are building on the long-standing expertise and commitment of the Charleston team with this new production."
Fuel cell investment
Bosch has also $200m to expand its site in Anderson, South Carolina, which will produce hydrogen fuel cell stacks. Using 13,600 sq.m of additional floorspace, Bosch will make critical sub-components along with the finished fuel cell stacks, installing clean room and climate-controlled environments.
Mansuetti said positioning both facilities in South Carolina was key. "As our success in acquiring e-mobility business here in the region continues, it's critical that we have local production capabilities to support our local customers. For years, the Anderson associates have developed expertise in producing electronics and sensors, competencies that are very applicable to the fuel cell stack.