To meet ambitious goals to cut vehicle emissions in Europe, carmakers are focusing all their efforts on increasing the number of battery electric vehicles (EVs) they make and sell. There were more than 1m EVs and plug-in hybrids (PHEVs) sold in Europe last year but by 2030 that number is expected to hit 5m in annual sales. That will put a big demand on lithium-ion battery production as carmakers seek to localise supply.
According to figures from Ultima Media's Automotive intelligence unit, presented at the Automotive Logistics and Supply Chain Europe Live conference, last year European battery production capacity stood at 60GWh per year, a 13% share of global battery capacity. By 2030 that will need to grow to 950GWh, a 16-fold increase that will mean Europe then holds a 33% share of global battery production. Assuming 50% of EU vehicle sales are EVs in 2030, it will create a supply chain worth €50 billion a year.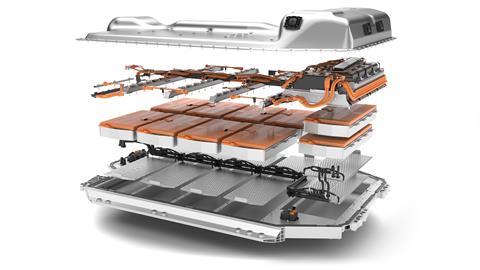 That battery production, however, will substantially increase CO2 output per vehicle produced, and carmakers and their battery production partners are looking at ways to mitigate this carbon footprint, including through more efficient and sustainable logistics, and localised sourcing.
Cutting out the carbon
Figures from BMW indicate that in 2019 the average amount of CO2 emitted per unit in the production and delivery one of its vehicles was 10 tonnes. BMW forecasts that rising to 14 tonnes per unit if no special measures are taken in its supply chain, largely because of the carbon footprint caused by sourcing and making the lithium-ion batteries to power the growing share of electric and hybrid vehicles. Not wanting to take a retrograde step, the carmaker is aiming to reduce that carbon output to 8 tonnes of CO2 per unit by 2030.
Justus Löbler, BMW Group's expert in sustainability and mobility strategy, explained the steps the carmaker was taking to make its battery supply chain a cleaner one.
"We have agreed with all of our battery manufacturers, wherever they might be on the globe, to use 100% renewable energy to produce these batteries," Löbler revealed.
BMW is also taking on directly the sourcing of the raw materials going into its batteries to ensure a high standard of material, according to Löbler. The two most critical ingredients are lithium and cobalt, which it is sourcing from Morocco and Australia. For other materials however, it is looking at recycled sources, beginning with nickel and aluminium.
"This is vital to get the CO2 footprint down. We can avoid CO2 [generated from the] extraction and refinement of these materials by using second life alternatives," said Löbler.
While those raw materials still need to be shipped to Europe, which simply doesn't have any significant quantities of those materials on its landmass, there is scope for bringing some of the processing of those materials nearer to the site of production.
Localising processes
Isobel Sheldon, chief strategy officer at battery technology start-up Britishvolt, pointed to the production of graphite used in the anodes of lithium-ion batteries. Needle coke is a premium-grade petroleum coke used in manufacturing graphite anodes and is being mined off the UK coast.
"Some of the best needle coke in the world for making synthetic graphite comes out of the North Sea and gets pumped to shore in Lincolnshire (UK)," she explained. "At the moment that goes from the UK to China and Mongolia, and gets milled, graphitised and carbon coated there, and sent everywhere else."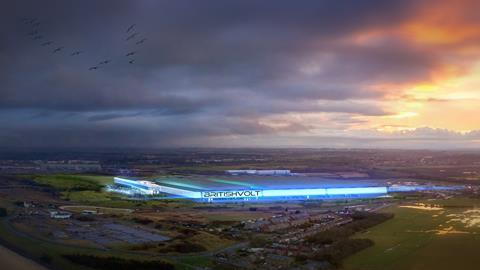 That makes no sense whatsoever from a sustainability standpont, according to Sheldon, and the process of making the graphite could be brought back from the Far East to the UK. Such a move would make the actual process of its production less polluting, especially when using better manufacturing technology. With the existing plant equipment, Sheldon said 80% of the energy used to make the graphite is lost through the equipment, while only 20% goes into heating the material to process it. A more modern and efficient plant in UK could save energy on the production of the material and save the carbon output of shipping it to and from the Far East.
"We can put it here in the UK and we have the raw material available. We simply float it up the North Sea into the dock at Blyth [where Britishvolt is building its battery plant] and put it onsite next to the gigaplant," she said. "That is the best supply chain I have ever seen as far as reduction of carbon content is concerned for synthetic graphite."
Sheldon said that the strength of the UK chemical sector and its material processing knowhow would benefit a more localised supply chain for lithium battery production, supplying the rest of Europe.
"That way we control the carbon content and some of the costs more effectively than shipping materials several times halfway round the world to get them manufactured," she said.
Go to the source
There are also considerable benefits to be had by co-locating battery gigafactories next to sources of renewable power, namely hydro and wind power. Recognising the existing view that putting a battery plant next to a car plant (or vice versa) is the way forward, Sheldon pointed out that this may be tricky for renewables.
"I think the biggest driver is that you put the battery facility where you can get renewable energy and that generally means access to either hydro or wind," she said. "Typically you will see these facilities going into coastal locations where they can access wind. It is certainly true in the UK."
Britishvolt's location next to Blyth port in the UK's northeast also has logistic benefits. Ocean freight can come straight to the facility and remove long-range truck haulage for inbound materials, while the finished batteries can easily be shipped distributed to UK car plants or shipped out to mainland Europe. This is part of a bigger picture relating to site dynamics according to Sheldon.
"Some of the legacy facilities that are in the wrong place and don't have the right site fundamentals will be become less attractive," she said. As the relationships between the battery makers and the OEMs gets stronger, and the realisation of how important the site fundamentals are to building a successful facility, that is going to be a big differentiator between the companies that have got it right and those that have got it wrong."
Second life
There are also carbon savings to be made by using lithium batteries after there term of use in the vehicle itself, something that BMW has made central to its plans to offset carbon expenditure. For the end-of-life and recycling side of the process, the carmaker is looking at second life applications, according to Löbler.
"Our plant in Leipzig has an energy storage farm using 400+ second-life i3 batteries to balance the energy supply to the plant that is generated by the wind turbines there," he said. "That helps to reduce the lifecycle CO2 of the i3 substantially by using renewable [energy] whether the wind blows or not."
For those batteries that can no longer be used even as stationary storage devices the company has been developing recycling techniques with the aim of achieving a recycling rate in excess of 90%. Its Battery Cell Competence Centre, which opened in November 2019, aims to build toward that target.
The carmaker said the centre will enable it to build even greater expertise in the recycling of batteries and to work even more intensely on recycling techniques that lend themselves to use on an industrial scale.