General Motors has said it plans to be carbon neutral across its global operations and products by 2040. It has signed the Business Ambition Pledge for 1.5°C, a global initiative driven by UN agencies, business and industry leaders that provides companies with science-based targets to reduce emissions in line with the Paris Agreement on climate change.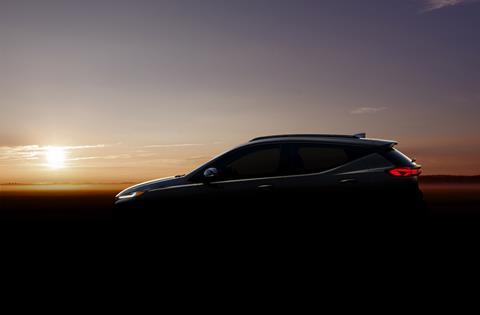 As well as carbon elimination, GM is aiming to eliminate other exhaust emissions from new light-duty vehicles by 2035 and is working with the Environmental Defense Fund (EDF) to do so. The EDF a US-based non-profit environmental advocacy group that works on issues including global warming, ecosystem restoration, oceans, and human health.
"GM is joining governments and companies around the globe working to establish a safer, greener and better world," said Mary Barra, GM chairman and CEO. "We encourage others to follow suit and make a significant impact on our industry and on the economy as a whole."
GM plans to decarbonise its product portfolio by transitioning to battery electric vehicles (EVs) or other zero-emission vehicle technology, by sourcing renewable energy and by leveraging minimal offsets or credits.
The company will offer 30 all-electric models globally by mid-decade and 40% of the company's US models offered will be battery EVs by the end of 2025. GM said it is investing $27 billion in electric and autonomous vehicles in the next five years – up from the $20 billion planned before the onset of the Covid-19 pandemic.
GM also aims to charge those vehicles with electricity generated from renewable sources, including wind and solar.
In terms of global operations, the carmaker said it will source 100% renewable energy to power its US sites by 2030 and global sites by 2035, which represents a five-year acceleration of the company's previously announced global goal.
The company is implementing plans to reduce the impact associated with its supply chain while supporting grids and utilities to power EVs with renewable energy. GM said it was working with some of its largest suppliers to create a sustainability council to share best practices, learn from each other and create new standards for the industry.
GM is also participating in the Suppliers Partnership for the Environment (SP), an association of vehicle makers and suppliers that works with US government bodies, including the Environmental Protection Agency (EPA), on projects designed to advance environmental sustainability while providing economic value to the automotive supply chain.
At the end of 2020, the SP published guidance on sustainable packaging aimed at reducing waste in the automotive sector and increasing the amount of packaging that could be recycled.
Read more about how GM is bouncing back to beat the industry sales average thanks robust processes and some smart outbound logistics technology.