Polestar has announced it will build its Polestar 3 electric SUV in the United States to reduce delivery times and make procurement more efficient, according to chief operating officer (COO) Dennis Nobelius.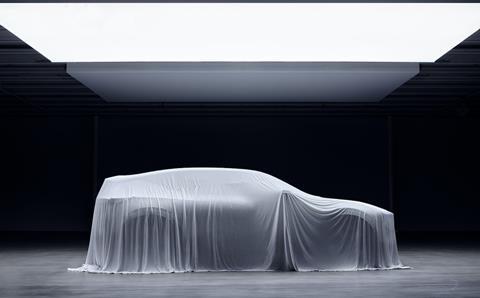 The vehicle will be built in Ridgeville, South Carolina, at a plant opened by its joint owner Volvo Cars in 2018. Nobelius said the decision to build in the US will have a positive impact on the selling price of the Polestar 3 and make the brand more competitive on the American market. Chinese carmaker Geely also owns Polestar as part of joint venture with Volvo set up in 2017.
The Ridgeville plant already makes the Volvo S60 sedan for domestic and export markets (including a plug-in hybrid version), and will start making the XC90 SUV next year. It currently has capacity to make 150,000 cars annually but Volvo has announced a $118m expansion at the plant to accommodate Polestar 3 production. That brings total investment in the plant so far to $1.2 billion.
"Our South Carolina team has done a remarkable job producing the award-winning S60 and readying the plant for the next generation of electrified Volvo cars," said Javier Varela, senior vice-president, Industrial Operations and Quality, Volvo Car Group. "Now, with the contract to produce the fully electric Polestar 3, we continue to expand our manufacturing operations for electrified vehicles."
Production of the Polestar 3 will begin next year and the move to the US includes the opening of 25 retail locations across 2021.
Polestar's CEO, Thomas Ingenlath said: "I remember the great response when I first shared Polestar's vision here in the USA and I am proud that our first SUV will be manufactured in South Carolina. From now on, the USA is no longer an export market but a home market."
The Polestar 3 is also being built in China.