Russia is hoping to salvage its automotive sector by pumping billions in investment into electric vehicle (EV) production, rather than trying to rescue production of combustion-engine vehicles at the car plants left redundant by western carmakers who are leaving the country en masse.
State-owned carmakers have struggled to source the volume of components needed to continue production from countries such as China or Turkey, or through parallel import schemes, as sanctions continue to bite.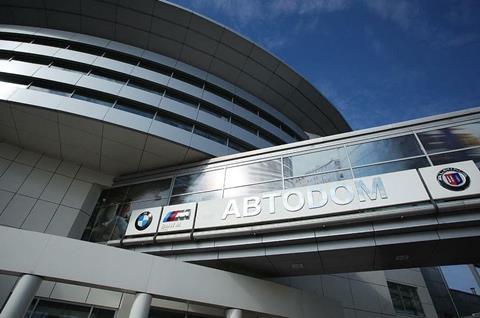 Last week Mercedes-Benz and Ford became the latest carmakers to announce they were ending their business connections in Russia, joining a growing number of automotive companies exiting the country since Russia invaded Ukraine.
Mercedes-Benz announced it was selling its industrial and financial services subsidiaries to Avtodom, a Russian auto dealership chain. Ford also said it had finalised the exit of its previously suspended operations in Russia through the sale of its 49% share in the Sollers-Ford joint venture. Both carmakers suspended production back in March this year after Russia's invasion of its neighbour.
In September, Toyota and Nissan also ended their relationships with the Russian market, selling their stakes in local branches.
A source in the Russian automotive industry, who wished to remain anonymous, said Russian authorities were turning to EV production after realising there is no way domestic producers of internal-combustion engine (ICE) vehicles can breathe life back into the increasing number of shuttered automotive plants.
"The Industry and Trade Ministry estimated that establishing EV production is easier than localising conventional vehicle assembly," said the source. "It takes fewer components and this market is less competitive so far."
The source added that despite having some rationale behind it, the plan is based on populism and "doomed for failure". In 2021 Russian consumers bought 2,200 EVs.
Rosatom and Avotor
Despite that negative prediction there have been a raft of formidable production announcements of late.
On October 14, Russian state-owned company Rosatom said it had started construction on Russia's first plant for the production of lithium-ion batteries. The investment in the facility is reported to be close to 26 billion roubles ($450m).
The battery plant will begin with installed annual capacity for 50,000 batteries, with the potential to ramp up output to between 120,000-130,000 units per year.
Albert Karimov, Russia's deputy minister for trade and industry, said that Kaliningrad-based Avtotor is seen as the key customer for the Rosatom plant.
In September 2022, Avtotor announced plans to invest 32 billion roubles ($550m) in establishing infrastructure for EV production in Russia, including building several electric engine factories. The company plans to convert some production capacities to release the first EVs in 2023.
The announcement followed Avtotor being forced to suspend the assembly of BMW vehicles when the German carmaker pulled out of the Russian market in March. In September, it was also forced to stop contract production of Hyundai and Kia vehicles when it ran out of assembly kits and automotive components, the supply of which had stopped a few months earlier.
In 2021, Avtotor produced 177,000 finished vehicles, 13% up from the previous year. Investing in vehicle production to get anywhere near that figure now is seen as a strategic task on a national scale, according to Alexander Sokolov, general director of Avtotor.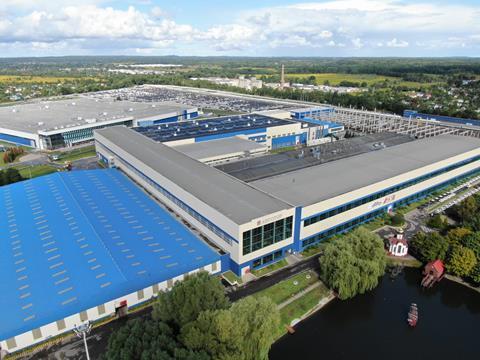 Sokolov said securing independent vehicle production was a critical undertaking in the current political environment. "From this point of view, developing EVs and the production of our own components is of the utmost importance," he said.
Evolute and Moskvitch
Motor-Invest has also launched production of EVs under the Evolute brand in the western Lipetsk region of Russia. By the end of the year, Motor-Invest plans to deliver the iJoy crossover and the iVan minivan for sale. In total, by the end of the year, the company intends to produce 2,000 EVs and to grow that in the new year.
In addition, Moscow City plans to launch EV production under the old Soviet brand Moskvitch, alongside ICE production, at the former Renault plant in Moscow, which was nationalised in May when Renault cut ties with the plant and sold all of its shares to Moscow City. Plans to make ICE vehicles there under that brand appear to have failed.
Dmitry Pronin, the new general director of the plant, disclosed that in 2023 it would manufacture 50,000 vehicles, including 10,000 EVs. In 2024, these figures are set to grow to 100,000 and 20,000, respectively.
Binary market
Despite these plans, the Russian news outlet Avtovzglyad, citing several market analysts, recently reported that Russian automotive plants are likely to crumble, as national demand slumps to 600,000 vehicles from 1.6m in 2021. In 2023, sales are projected to bounce back slightly to 650,000 units.
Assuming that all foreign carmakers, except the Chinese-owned brands, will eventually sever their ties with Russia, as many as ten ownerless vehicle plants will remain in the country. According to the analysts cited by Avtovzglyad, those plants could only hope to compete for production of 150,000 units a year, and "no sane businessman, even from friendly China, would invest in localising any production in Russia under these circumstances."
"For some time, all these factories will stand idle and even turn into warehouses, or they will be stupidly plundered and we will only be left with [Russian carmakers] Avtovaz and UAZ," said Avtovzglyad.