Automotive start-ups are well-known for changing the rules when it comes to the cars they produce, as well as their sales and distribution models, but they are doing things a little differently when it comes to supply chains as well, demanding agility and flexibility from logistics providers not normally seen with traditional OEMs.
Panellists at the Automotive Logistics and Supply Chain Live conference agreed that start-ups go about selecting suppliers in a different way to traditional OEMs. Amy Paulsen, vice-president of logistics at Rivian said: "A big, historical OEM approach doesn't fit with our supply chain".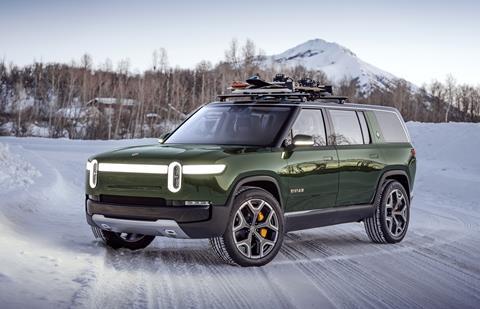 This is something that Kuehne + Nagel found out, as its senior vice-president and global head of automotive, Achim Glass, illustrates: "About 12 months ago, we were scratching our heads wondering why we were not winning more business from start-ups who are consulting us with regards to supply chain services. We sat down, we analysed, and we adapted. We put together special teams and special services for EV start-up supply chains."
According to Paulsen, EV start-ups are looking for logistics providers who are nimble and flexible, and who can offer solutions to the specific issues start-ups have, such as the lack of process, lack of historical data and the high rate of churn in their product, process and location.
Marko Weisshaar, head of supply chain management of Ineos Automotive, stressed the importance of providers' agility, since everything can change very quickly with start-ups. As such, logistics providers need to be willing to go on an adventure. He also added: "They have to be one of the best in their field – they have to have a proven track record and the right mindset."
Adapt or die
Glass said Kuehne + Nagel has effectively had to transition from a traditional freight forwarding company to a technology company that happens to do logistics. This transition has included digitising services with live ETAs on vessels and hiring teams that mix experienced supply chain managers with younger people who have the right start-up mindset.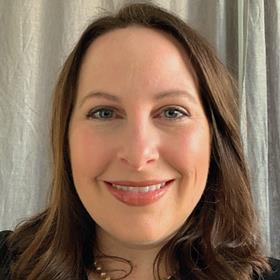 It has also required a step change in speed. For example, where the turnaround times for RFQs for traditional OEMs can take months, this is not acceptable to start-ups. Neither can start-ups provide any precise volumes and commitments like established OEMs because of their lack of historical data.
"We require absolute flexibility and that also requires a significant change of mindset within our organisation," said Glass. "The customer is always right. If the customer cannot provide information, we then need to be proactive in order to anticipate what their needs are and walk alongside the client. It has been a challenge for us and part of the reason why we are here is also to tell the world that we are ready."
Guesstimates
That same lack of data is one of the hurdles to overcome for the start-ups themselves and requires decision makers to take some educated guesses as part of building their supply chains. Weisshaar said that even though there are a lot of unknown variables such as the number and size of inbound parts and the amount of stock required, a combination of good guesstimates and some help from consultants usually produced a good starting point.
"Of course, target costs change when we are considering changing production locations, but you need to start with something, and it is always evolving, it is always iterating… [.] The data is improving and getting better and better," Weisshaar explained.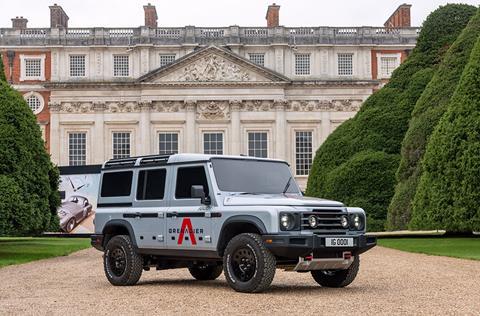 Paulsen's experience at Rivian turned out to be very similar: "I'd say we're on a very similar path. There's a lot of historical and legacy data in systems that we don't have, but we can't let that prevent us from going forward to the point of execution, so we fill in some of that gap with experiential analogy."
Paulsen said her team was experienced and geared toward a start-up supply chain, with the ability to glean information from available data but agreed with Weisshaar that a lot of the decision making was an iterative process based on trial and error.
Insource or outsource?
The start-ups are going through a similar process when it comes to selecting technology and expertise. Rivian's strategy is to work with partners but keep all the expertise in-house, as it wants to own the risk and be able to respond quickly to changes involving such area as packaging and regulations.
When it comes to the technology, Rivian has a more mixed strategy. The company embraces the freedom of starting from a clean sheet of paper but has also to deal with the lack of data and trying to anticipate issues before they arise.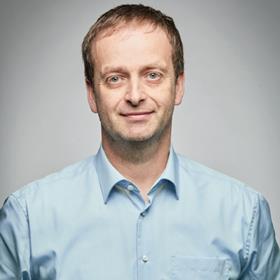 "In the companies that I've been a part of, we've gone back and forth between selecting something off the shelf and customising it a bit or building it entirely from scratch and we're still on that journey. We have a combination of both and it's not without its difficulties, but it's also enormously empowering," Paulsen said.
Ineos, on the other hand, is opting to insource as much of its supply chain technology as possible and is currently in the final stages of selecting the right systems, swearing by cloud-based technology that easily connects to the enterprise resource planning (ERP) system. Weisshaar said: "The devil is in the detail, but if you don't [have] this experience [now], you miss the chance to take the technology in from the beginning and it will take a long time until you have the ownership of [your system]."
He added that it was important to have a connection to all the sub-systems, such as the automated guided vehicles (AGVs), container management, yard management and track and trace.
Videos from Automotive Logistics and Supply Chain Live can be viewed here.