British start-up INEOS Automotive may be making its new 4x4 vehicle in France instead of South Wales after German OEM Daimler announced it wanted to sell its Mercedes-Benz Hambach plant, which makes the Smart car and was chosen by the OEM for production of a compact electric car based on the EQ brand.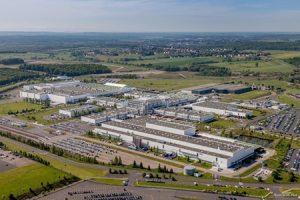 The Bridgend plant in Wales would have been built next to the current Ford engine plant, which is to shut this autumn with a reported loss of 1,700 jobs. In a timely investment for the automotive sector in Wales, production of the Grenadier was scheduled to commence next year, however this has now been suspended as has work in Estrarreja, Portugal where the vehicle was to be sub-assembled.
Head of supply chain management at INEOS, Marko Weisshaar (pictured), spoke about the possibility of a French connection during last week's livestream: Start-up supply chains with INEOS Automotive.
"At the moment we are in discussions with Daimler but nothing is yet decided," he said. "During the pandemic we had some delay in construction at our site and we thought about, on one side, how to catch up, and then on the other side how the market now gave us [another] opportunity. If you look to your own pocket and what you can give to the customer, you have to look to other opportunities." 
Weisshaar said no final decision had been made but INEOS had put plans at Bridgend and Portugal on hold for now.
Modelling the supply chain
Despite the uncertainty of where the Grenadier will be built, Weisshaar does not believe the final design of INEOS' supporting supply chain will be impacted.
"It does not affect us too much because we are at the moment in the concept phase of supply chain planning," he said. "We are modelling our systems, we are modelling everything. So, no matter where we place the systems, it's not important at the moment.
"No matter if you break down your bill of material, the place where you later on produce the car is also not that important. So, for supply chain planning, of course, there is not an impact."
There will, however, be a positive impact on supply chain costs, according to Weisshaar, who added that in the likelihood of striking a deal with Daimler, INEOS would look at other supply chain models, which while causing a "lot of effects", was nothing it "couldn't handle".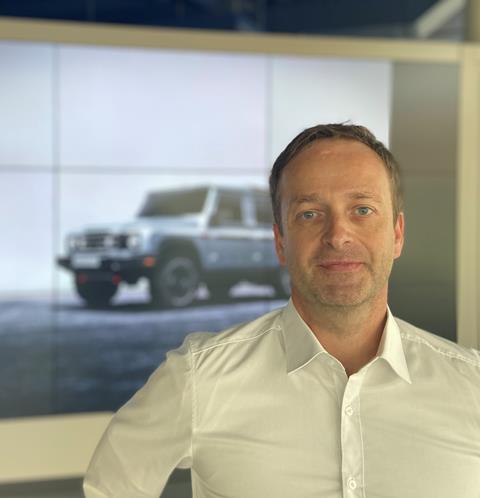 Targeting sustainability
INEOS is spending a lot of time talking to potential supply chain partners and will reach a decision later this year about who they will be. Weisshaar revealed that an important factor when looking for a request for quotation (RFQ) with its key partners was sustainability.
"They will need to prove to us what they're doing to improve in terms of sustainability," he said. "The other side is which designs for packaging are on the market. Collapsible packaging is important and how you build the dunnage into that."
As the focus on finding sustainable uses for plastic also grows, many carmakers have been looking at using recycled plastics. INEOS is building a new research facility in Italy to develop reusable plastics at its site in Rossignano.
"We want to design together with our suppliers the best kind of packaging for the parts, trying to make it as collapsible as possible, avoiding waste and any kind of disposable packaging," said Weisshaar.
To watch the livestream in full and download slides from the session, please click here