Toyota is planning to build a $1.3 billion battery manufacturing plant in the US state of North Carolina for the localised supply of lithium batteries for its electric vehicle assembly from 2025
In October Toyota said it would be investing a total of £3.4 billion in EV battery development in the US up to 2030.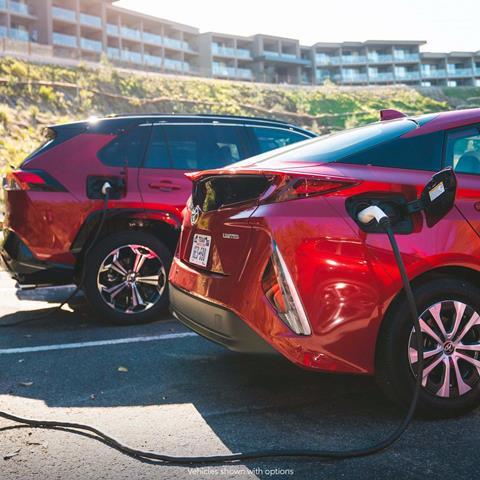 The facility will be located at the Greensboro-Randolph Megasite industrial development and will be called Toyota Battery Manufacturing, North Carolina (TBMNC). Toyota said it would have four production lines each with an annual capacity of 200,000 battery units and that it intended to expand that initial output to six lines eventually with a total installed annual capacity able to supply 1.2m vehicles.
Toyota, which has been criticised for lagging in its adoption of pure battery electric vehicles (BEVs), has said it is committed to offering electrified versions of "nearly all vehicle models in the Toyota lineup by around 2025" and that it wants to sell more than 2m zero-emission vehicles by 2030. The first in a completely new series of pure BEVs will be released next year and the carmaker said it will introduce 15 BEVs globally by the 2025 target.
However, the carmaker also maintains that the best way to meet urgent emissions targets is by "introducing sustainable vehicles practically" including through hybrid and fuel cell EVs and the battery plant in North Carolina will initially be building batteries for these type of vehicles.
Logistics advantages
The Greensboro-Randolph Megasite offers logistics advantages for battery distribution to Toyota's assembly plants in the US, with access to the highway network, airports and seaports (see table), as well as having onsite rail access, serviced by Class 1 rail provider Norfolk Southern.
"The future of mobility is electrification and the Greensboro-Randolph Megasite is the ideal location to make that future a reality," said Ted Ogawa, CEO of Toyota Motor North America. "North Carolina offers the right conditions for this investment, including the infrastructure, high-quality education system, access to a diverse and skilled workforce, and a welcoming environment for doing business."
Air and ocean-port access from Greensboro-Randolph Megasite
Airports
Piedmont Triad International 30 miles
Raleigh Durham 60 miles
Charlotte Douglas Intl 100 miles
Ocean ports
Wilmington 210 miles
Morehead City 215 miles
Norfolk 235 miles
Charleston 278 miles