A supply chain mapping company using artificial intelligence (AI) found that the automotive sector accounted for 60% of all supply chain disruptions.
Resilinc's EventWatchAI platform found that factory fires were the most disruptive problem affecting automotive supply chains so far this year, followed by labour disruption, mergers and acquisitions, business sales and factory disruptions respectively.
The platform found that automotive supply chain disruptions accounted for a massive 60% of all disruptions across numerous industries. Resilinc gathered information on 400 different types of disruptions across 104m sources and 200 different countries, and found that the automotive sector experienced 5,014 disruptions so far this year, out of the total 8,197 reported issues across all supply chain industries.
There was a 2% increase in disruption alerts in the automotive supply chain from the first half of 2022 to H1 2023, and more than half (53%) of the total automotive disruptions triggered a War Room, a virtual platform where companies and suppliers can collaborate to resolve serious problems.
Looking at the wider supply chain disruptions across all industries, factory fires caused 1,642 reported supply chain disruptions from a total of 8,197 reported issues. Resilinc found that the automotive sector was among the industries "bearing the brunt of the impact" the most.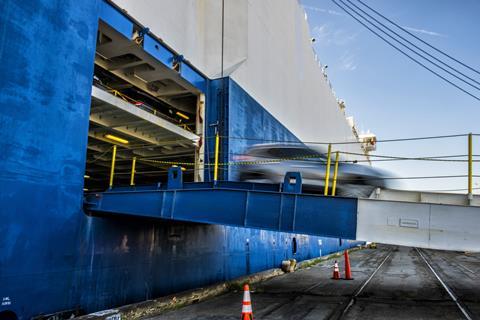 Although factory fires were the top reported disruption, the number of issues it caused the supply chain did decline by 20% compared to the first six months of 2022. The AI firm attributes this to the restoration of proper maintenance and procedures following the pandemic, as well as a decrease in production in some areas due to shifting consumer demands.
The overall number of disruptions across industries is slowing by 3% since the beginning of the pandemic, however Resilinc found that there is increasing financial risk, with bankruptcies surging by almost 200%, profit warnings by 300% and corporate restructuring by 125% year-over-year. Many of the top ten reported disruptions relate to this financial risk, with mergers and acquisitions, business sales leadership transitions and labour disruptions also ranking high on the scale. Resilinc said this includes redundancies in the supply chain, such as the recent job cuts at Ford. In February, the carmaker announced that the restructuring of its business in Europe would result in the loss of 3,800 jobs over the next three years, with 1,300 being made redundant in the UK.
Factory disruptions including shutdowns, production halts, warnings and labour accidents increased 30% since the first half of 2022. Port disruptions, recalls and cyber-attacks were also among the top ten reported disruptions.
More automakers and logistics companies have been turning to AI to help monitor and predict supply chain disruptions, such as JLR, who partnered with predictive insights firm Everstream Analytics in June. JLR said it will use the AI to monitor its supply chain in real-time for potential risks such as natural disasters, strikes data breaches and export issues that could delay or halt shipments.