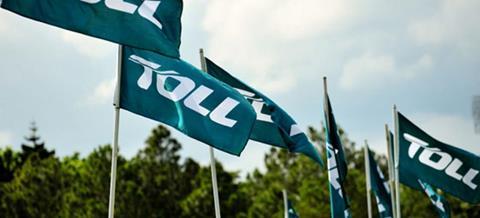 Australian freight transport and logistics provider, Toll Group, has been forced to shut down a number of IT systems in response to a suspected cyber-attack which took place at the end of last week.
The company said it expected several customer-facing applications to be impacted as a result, but that it was looking to resume services as an immediate priority and was working with global cyber security experts to resolve the issue.
"Our immediate focus is on bringing our systems back online in a controlled and secure manner," said the company in a statement. "Business continuity plans have been activated to maintain customer service and operations."
In the meantime, the company is using a combination of manual and automated processes across its global operations, though it admitted that some were experiencing delay or disruption. The MyToll website, through which customers book pickups and track deliveries, remained out of action at the beginning of this week. Deliveries are being recorded using paper documentation.
"We can confirm the cyber security incident is due to a targeted ransomware attack, which led to our decision to immediately isolate and disable some systems in order to limit the spread of the attack," said the company in a statement. "At this stage, we have seen no evidence to suggest any personal data has been lost. We're continuing to undertake a thorough investigation and we're working around the clock to restore normal services at the earliest opportunity."
Toll provides multimodal transport and logistics services across three divisions to a range of industries, including automotive parts and finished vehicle logistics.
The latest attack comes just two weeks after a similar ransomware attack on German parts maker Gedia Automotive.