The ongoing war in Ukraine is having detrimental repercussions for both inbound and finished vehicle logistics in central and eastern Europe. There is uncertainty in the supply of critical materials and disruption to transport routes in Europe are delaying deliveries of vehicles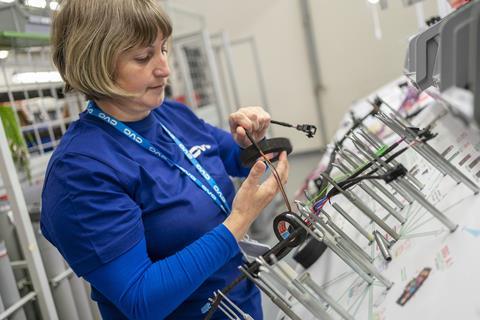 With a firm reliance on critical raw materials, energy, fuel, labour, and some components, from Russia and Ukraine, the automotive industry in central and eastern Europe (CEE) faced multiple challenges in 2022, worsened by massive internal supply disruptions. However, the sector showed surprising resilience, managing to bounce back from the initial havoc swiftly. That said, uncertainty remains high.
Fransua Vytautas Razvadauskas, senior consultant at Euromonitor International (EI), says the initial impact of the war in Ukraine on the automotive industry in the CEE region was substantial. Many automakers were trying to reconfigure their supply chains.
"Ukraine is a key producer of wire harnesses with 17 manufacturing facilities across the country," he says. "It has led to some automakers having to reassess the supply bottlenecks. For example, Skoda began in-house production of wire harnesses at its home plant in the Czech Republic."
Skoda had to initially suspend production of its Enyaq full-electric SUV for two months from March 3, 2022 because of a lack of cable harnesses, added Razvadauskas. The same problem, though to a lesser extent, reportedly hit other Volkswagen Group brands, as well as BMW, Mercedes and some other carmakers. However, the shortages appeared to be temporary.
At the end of March 2022, Skoda reported its supply partner in Ukraine had decided to restart production of wire harnesses, which allowed the Czech carmaker to resume production of its electric Enyaq iV model. It was fortunate that key Ukrainian cable harness plants sit in the western part of the country, which has not been affected as severely as the eastern regions by fighting.
"Even with the difficulties caused by the war in Ukraine, automakers in the region were still able to overcome the disruption," Razvadauskas says. "Production continued to rebound in the second half of the year as automakers replaced suppliers."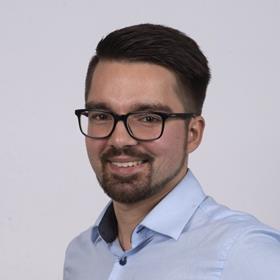 Precious metals
As the automotive industry in the CEE has a tight dependence on Russian metals, specifically palladium, nickel and aluminium, the initial fears were that the conflict would severely impact operations, even completely stopping some of them.
"Russia is a key producer of certain raw materials such as palladium, used to clean vehicle exhausts, and nickel, a key material for EV batteries," Razvadauskas says, adding that, in the wake of hostilities, the palladium market saw an unprecedented 28% price hike between February 28 to March 4.
In fact, London Metal Exchange aluminium prices breached $4,000 per troy ounce (31 grams) for the first time on March 7, 2022, reaching an all-time high. It was reported that in the first weeks after the Russian troops crossed the Ukrainian border, even without specific metal sanctions, many former buyers of Russian raw materials voluntarily stopped such business.
"Russia's invasion of Ukraine and the continued instability over 12 months later have created significant supply chain disruptions for multiple industries," says Gary Barraco, assistant vice-president of the US-based supply chain company e2open. "For European automakers specifically, including Jaguar Land Rover, Porsche and others, the availability of key raw materials and components, such as steel, aluminium, and electronics, has impacted production."
However, the fears of the raw material shortage quickly subsided. Anticipating supply disruptions, some customers decided to stock up on Russian raw materials. As a result, Russian nickel exports to the US in March-June jumped by 70%, and to the EU by 22%, compared with the previous year. The picture was similar in the palladium and aluminium segment. In March, the EU purchased 164,000 troy ounces of palladium from Russia for €407m ($443.8m), the record monthly purchase in two decades.
Weaponising automotive metals
Still, it might be too early to judge whether the threat of the automotive metals shortage in Europe has completely vanished. Russia can weaponise exports of essential metals such as aluminium and palladium, researchers at Citigroup have warned in a note to clients dated March 6, 2023.
The analyst says the Kremlin has already shown a readiness to use Russia's natural resources to bite western economies. In 2022, Russia ceased natural gas export to Europe, its top customer, sacrificing a multi-billion income.
They also warned that any move by Russia to restrict exports of such materials would send shockwaves through commodity markets, disrupting global supply chains and creating problems for manufacturers and automakers.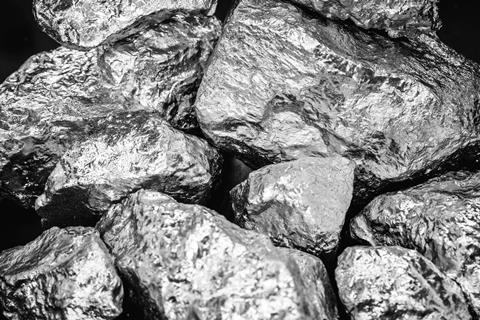 "Weaponising Russian metals exports may be around the corner," Max Layton, head of Emea commodities research at Citi, told the Financial Times. "This could well see prices of these commodities spike."
The situation highlights the need for carmakers and suppliers to diversify their supply chains and reduce dependence on a particular region, according to Barraco. He also says the automotive industry is undergoing a significant shift towards electric vehicles (EVs), and the Ukrainian conflict could delay this process, as manufacturers struggle to obtain the necessary components for these vehicles.
"Russia indeed could consider slapping Western countries with some counter-sanctions, if there is a confidence that such a step would prove effective," commented a source in the Russian automotive industry who wished not to be named. However, the probability that Moscow indeed would turn to such a measure now he estimated as being lower than in 2022.
"Hitting the European automotive industry is a lucrative option, especially since Russia accounts for some 40% of the global palladium export," says the source. "For European automotive plants, it would be hard to source this metal elsewhere. Still, the last year clearly showed that natural resources from one supplier can be replaced, and the seller eventually lost much more than the former buyer. European carmakers can replace Russian steel and aluminium, and in the worst case, can switch from palladium to platinum."
Roads less travelled
The Ukrainian conflict has had a profound impact on the finished vehicle logistics sector in the CEE region, says Robert Horvath, chief financial officer at Hödlmayr International. He adds that this issue further exaggerated the problems the automotive industry faced because of a lack of semiconductors.
"Flows of goods were shifted away from Ukraine to south-eastern European locations, which benefited from this," Horvath says, adding that instead of passing through Ukrainian Black Sea ports, some shipments from Asia now go through Turkey.
"Rail transport was also a challenge, as the availability of traction operators was severely limited," he says. "There was an additional shortage as ship transports were shifted from the Black Sea to rail. This made the expansion and implementation of the Hödlmayr Rail strategy very challenging."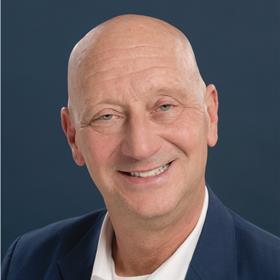 The Black Sea ro-ro operations will have to adapt to new conditions, as all Ukrainian ports remain blocked since the beginning of the fight, a study conducted by the Ukrainian transport consultancy Informall BG showed. Currently, most ro-ro operations in the region take place between Turkey and Georgia on one side, and Romania and Bulgaria on the other.
"Some things are now moving overland through Turkey and Iran, moving east, which is a long journey for some of the countries the [shipments] are trying to get to, and it is expensive. Compared with a shipment across the Black Sea, it is much more difficult," comments Mike Sturgeon, executive director of the Association of European Vehicle Logistics (ECG). However, he adds that the volumes in this direction are low, so it has never been a significant part of the automotive logistics industry in the CEE region, and the impact of the supply disruptions was minimal.
For European automakers specifically, including Jaguar Land Rover, Porsche and others, the availability of key raw materials and components, such as steel, aluminium, and electronics, has impacted production – Gary Barraco, e2open
Rail restrictions
Rail has been disrupted in Europe since the war began because of shipments of energy and other goods related to the conflict. They are now occupying significant rail capacity, especially in Germany.
"One side effect of the Ukrainian war is seen in the rail shipments," says Sturgeon. "The industry is heavily dependent on rail, and at the moment, there are some major infrastructure issues in Germany which have reduced railway capacity. This means that a considerable volume of vehicles that used to go by rail now need to go by road, where there are not enough trucks. This is behind all the backlogs in the industry across Europe, which is the reason why port terminals and compounds are full. As an industry, we are German-centric, and this is especially so for rail," Sturgeon says.
Currently, trains carrying gas, oil and coal across Germany are prioritised above other shipments and vehicles are getting pushed to the bottom of the list. The reason for the shortage of road capacity is that fleets were downsized during the Covid-19 pandemic, and there is an 18-month lead time to buy a new transporter because of high demand, and because the transporter manufacturers reduced their capacity. In addition, there is a significant shortage of drivers and the war has only made this worse, with Ukrainian men required to fight to defend their country.
"We have really a perfect storm of factors and these priorities for war and energy shipments will remain in place, probably for a long time," says Sturgeon. "The infrastructure projects in Germany, which began last year, have a 10+ year timeframe, so the industry will have to live with this for a number of years," Sturgeon added.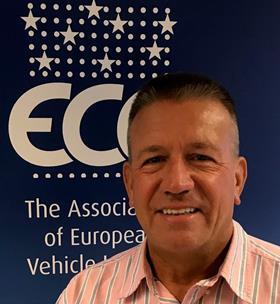 Investing in drivers
On the issue of drivers, Horvath says Hödlmayr is putting a lot of effort into dealing with this issue.
"We are positioning ourselves as an innovative employer through employee programmes, and targeted investments in training and development opportunities. In this way, we aim to retain existing employees in the long term on the one hand and make ourselves attractive to potential employees on the other," he says.
The biggest impact on driver numbers was right at the beginning of the war when a majority of Ukrainian truck drivers employed by companies in Europe, especially in Eastern Europe, went back to their country to fight or support. That is part of a wider problem which has been going on for years and is now really critical.
"I believe people who employed Ukrainian drivers were in shock since they lost most of them almost overnight," Sturgeon says.
In March 2022, the Ukrainian government estimated that over 66,200 Ukrainian men had returned from abroad to fight. This figure is believed to grow in the following months, though concrete figures are not available. Some come from far away, but most abandon their jobs in neighbouring countries: Poland, Romania, and Hungary. On the other hand, millions of Ukrainians fled to Europe, but those were primarily women, children and older adults.
European companies also used to employ Russian and Belarussian truck drivers, and now they are gone as well. However, market players are managing to deal with the blow and trucks are still moving. There have even been benefits for Hödlmayr.
We have really a perfect storm of factors and… priorities for war and energy shipments will remain in place, probably for a long time. The infrastructure projects in Germany… have a 10+ year timeframe, so the industry will have to live with this for a number of years – Mike Sturgeon, ECG
"The first quarter of 2022 was quite challenging, but in general, last year, the business was good for Hödlmayr," says Horvath. "We noticed a catch-up effect from the Ukraine war and the associated semiconductor crisis. Long overdue and ordered vehicles could finally be produced and delivered. This resulted in higher volumes and sales for Hödlmayr in the third and fourth quarter of 2022," Horvath says.
There has also been positive news for the providers of expedited services. Despite the challenges, including the labour shortage, last year business was going well, according to Priority Freight. According to its spokesperson, development existing contracts and the addition of some new ones have resulted in a record year for the company in the CEE region.
"We have added additional resources, both in terms of headcount and office capabilities, increased road capacity and developed our air freight inbound capacity," adds Priority Freight's spokesperson.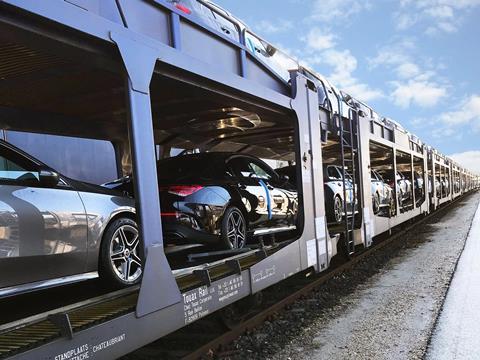 Energy crunch takes a toll
Energy issues dominated the European agenda in 2022 as the continent faced one of the most significant energy crises in history.
Historically, the CEE region has the strongest dependence on Russian fossil fuel. In 2021, Bosnia and Herzegovina, Moldova and North Macedonia got 100% of their natural gas supplies from Russia, according to estimates by statistics provider Eurostat. Almost all countries in Eastern Europe traditionally relied on Russian imports (see table).
The high dependence is drastic if compared to western Europe, where fears over the availability of natural gas are also being voiced. Germany has the highest dependence on Russian natural gas imports at around 50%, followed by Italy at 38%, France at 15% and Belgium at 14%, Eurostat reported.
Despite CEE's heavy dependence on Russian gas, Razvadauskas at Euromonitor says that the impact of the energy crisis on the automotive industry in the CEE region was moderate.
"Indeed, looking at automotive production figures in some key central and eastern European economies, it is evident that the impact of the energy crisis was not overly substantial," he says. In the first half of 2022, Poland recorded a 16% year-on-year drop in passenger car and light vehicle production, according to Marklines. In the second half of the year, it recovered with a 16% year-over-year rise to 190,000 units, 15,000 more than in the first half.
"A similar pattern was also observed in Hungary and the Czech Republic. This suggests that automakers were able to absorb the impact of rising energy costs to continue production," he says.
Percentage of Russian gas supply to CEE countries
Bulgaria 79%
Bosnia 100%
Herzegovina 100%
Hungary 61%
Moldova 100%
North Macedonia 100%
Latvia 92%
Serbia 100%
Slovakia 68%
Slovenia 60%
Poland 50%
Source: Eurostat
However, Barna Tóth, CEO of Hungarian finished vehicle logistics company Oxicar, says its energy costs have doubled and gas is now seven times more than before.
"We are maintaining an office and compound, and using all the available resources [but] now we are struggling to adjust our expedites," says Tóth.
Oxicar's trucks need to be filled up with fuel and the extra cost of doing so is passed on to its customers, who build it into their pricing so that in the end everything gets more expensive.
"If logistics and transport cannot get fuel, the supply chain will stop and there will be no products on the market," says Toth. "Fuel prices, as well as also all other operational costs, should be balanced. If this is not the case, companies will go bankrupt.
The energy crisis, coupled with high inflation, is also hitting demand. The automotive sector in CEE saw a gradual decline in sales from around the end of 2019 to the start of the pandemic in March 2020. Automotive sales in Poland peaked at 52,500 units in December 2019, and despite reaching similar levels in the same period the following year, sales have been on a downward trend and have not returned to pre-pandemic levels. This has also been the case for the Czech Republic, Romania, Hungary, Austria, and Slovakia.
While the war continues to disrupt the automotive supply chain and inflate costs for the end consumer sales are expected to remain low while deliveries continue to be challenged by supply chain pressures.