The awakening of global manufacturing from a Covid-induced coma has coincided with the usual holiday season rush and a move away from the just-in-time delivery model to produce a nightmare peak season that's making replenishing stock in the automotive industry a Herculean task. Illya Verpraet and Christopher Ludwig report.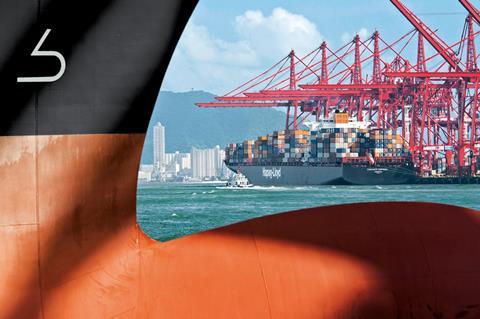 The aftermath of the first wave of the coronavirus created the perfect conditions for troubled waters in ocean container shipping, especially to North America. As global production of non-essential items ground to a halt, shipping capacity was cut.
However, demand rebounded as lockdowns were eased, even depleting stocks while production scrambled to keep up, clogging shipping containers with goods and materials. By then, stores started stocking up for the usual holiday season, which tends to cause a peak season in normal years.
This peak season usually dies down by the middle of October, following factories closing in China for its Golden Week holiday period. However, with recovery in consumer demand, increases in manufacturing, and North America and Europe ramping back up at the same time, the congestion and high rates have persisted into November. Supply chain news outlet, The Loadstar, reported that Asia-North Europe carriers were charging up to $5,000 per 40ft container (FEU), while ports around the world are still reporting congestion and the Shanghai Containerised Freight Index is at an all-time high.
Sources in North America report that delays and challenges securing container space have been particularly challenging between the US west coast and Asia, including with China, India and Southeast Asia. Logistics managers have reported spot container rates that have more than doubled since July. In November, delays were also reported for east coast ports with Europe.
Automotive suppliers suffer
This situation is hitting automotive suppliers in particular. Jeff Estes, general manager, parts supply chain, Toyota Motor North America, said at the Automotive Logistics and Supply Chain Live virtual conference in September that although he was pleased with Toyota's day-to-day operation, it was struggling with its tier one suppliers, who were having constant manpower issues and some component issues.
Greg Megerian, director of logistics in North America for tier one Adient, also added that his company was seeing cost and capacity impacts from an "unprecedented peak season" in ocean container shipping.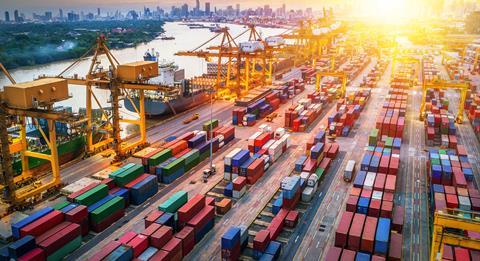 The clear implication for most automotive manufacturers is that the cost of inbound parts logistics and transport has become unavoidably higher. In many cases, the limited capacity and ocean delays were leading more suppliers and manufacturers to expedite parts, including sending parts by air freight and charters – transport modes that have been made even more expensive by the reduction in global air travel. Meanwhile, road freight in the US is also suffering from a driver shortage with older drivers reluctant to return to work.
The automotive industry is, of course, not the sole cause of the capacity crunch, nor is it the only industry to feel pain. A number of other causes are cited, such as the consumer move to e-commerce.
As leisure travel remains restricted and generally unappealing, and more people are working from home, consumers are spending their spare cash on equipment and other goods ordered online. That relies on distributed stock much more than brick-and-mortar stores do, to allow for fast deliveries.
No end in sight
There doesn't seem to be a clear end in sight, either, with some predicting it might last into the first quarter of 2021, as demand to the US remains exceptionally strong. There is usually another peak season in freight ahead of China's Spring Festival in February, which this year might even be extended further.
"We are sold out. The ships are 100% full. The containers are 100% full. You can't get a container" – Jeremy Nixon, Ocean Network Express
Some supply chain experts also anticipate that the arrival of a potential Covid-19 vaccine could, at least temporarily, exacerbate the situation. If a vaccine becomes available, a large amount of global air freight and logistics capacity is likely to be dedicated to distributing it.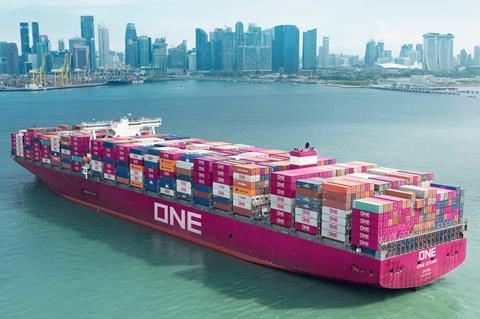 On the other hand, Reuters reported that the US import boom might run out of steam as consumers are burning through savings and layoffs are continuing. In Europe, the rising wave of new cases and hospitalisation has led more countries, including France, the UK, Belgium and Germany, to impose new national lockdown measures, which could reduce global demand and have some impacts on North America too.
At the same time, Jeremy Nixon, CEO of Japanese container group Ocean Network Express, said at a recent International Chamber of Shipping virtual event: "We are sold out. The ships are 100% full. The containers are 100% full. You can't get a container."
Relationships are key
Getting through this period will depend on strong relationships and making sure plants, shippers and carriers are all on the same wavelength. Greg Megerian at Adient said: "We're working with the plants to make sure they're aware. That's the first thing. We are going to see delays. We know it and we're going to do what we can to make sure everyone's prepared for that."
Megerian said that it was important that manufacturers and providers worked together to avoid short-sighted decisions in price negotiations.
"It's important to not just look in the short term but look in the long term and understand those relationships. I caution on short-sightedness," he said. "It needs to be a partnership. It needs to go both ways, we'll have these negotiations and we're not trying to just stick our forwarders with any kind of increases as well, so we'll get into those discussions."
"We're working with the plants to make sure they're aware. That's the first thing. We are going to see delays. We know it and we're going to do what we can to make sure everyone's prepared for that" – Greg Megerian, Adient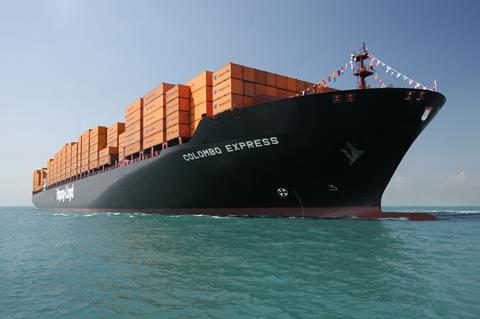 Sources at a number of North America-based automotive manufacturers have confirmed that they are accepting higher operational costs for logistics right now as a necessity to avoid disruption to their plants or to customers. Some companies have even gone so far as to suspend request-for-quotation (RFQ) and tender processes for logistics because current prices and capacity are so distorted.
Jim Monkmeyer, president of transportation at DHL Supply Chain, told Automotive Logistics that he agreed on the importance of partnerships in logistics. "It's where relationships pay off and we can reach out to some of the big carriers that we work with on a regular basis to say: 'what do we need to do to keep you, we want you as the provider, but we can't afford to pay spot market prices. We can't afford to make carrier changes. Let's sit down and, and work things out.'"
He added that in times like these, carriers have full control and will take care of those clients that treated them well when things were different.
"The last 90 days have been unique to my career in terms of the challenges that we've had and not just the pricing, the capacity issues and the stress on the market," said Monkmeyer.
Move away from JIT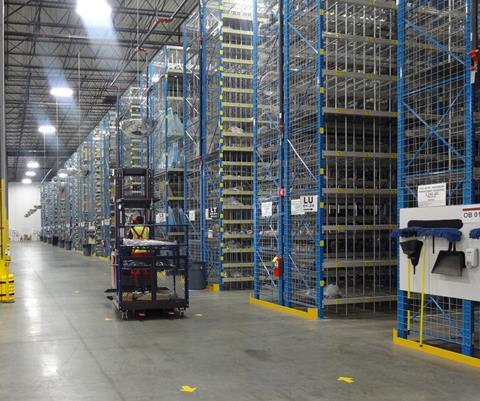 For some automotive manufacturers, the current situation has called into question aspects of lean inventory management strategies. As many manufacturers face the prospect of supply chain disruption, or the high costs of flying in parts to avoid shutdowns, some logistics managers might have wished they were carrying higher inventory levels rather than working to just-in-time (JIT) delivery principles.
Ironically, however, it is in part the attempts by OEMs to do just which has contributed to capacity issues in the automotive sector, according to Joe McCabe, CEO and president at AutoForecast Solutions. He said that manufacturers are trying to prepare for potential new production shutdowns by building up stock, so that they can restart production instantly, rather than ramp up gradually.
"The last 90 days have been unique to my career in terms of the challenges that we've had and not just the pricing, the capacity issues and the stress on the market" – Jim Monkmeyer, DHL Supply Chain
He said in the first Automotive Logistics Livestream Hour of November that manufacturers are asking suppliers to overbuild, not just to catch up from earlier shutdowns but so they can stockpile parts and go back to producing cars at a 100% capacity instantly. He said: "The ramp-up is going to kill [the] business model long-term."
Such an inventory approach carries its own risks and costs, and goes against many of the supply chain principles that have guided the industry for decades. But these are indeed unprecedented times.