US finished vehicle haulier Jack Cooper reorganised its business under Chapter 11 proceedings last year and exited the court process on November 1. In an exclusive interview Victoria Johns talks to CEO Mike Riggs about the company's 'picture-perfect bankruptcy' and why Jack is definitely back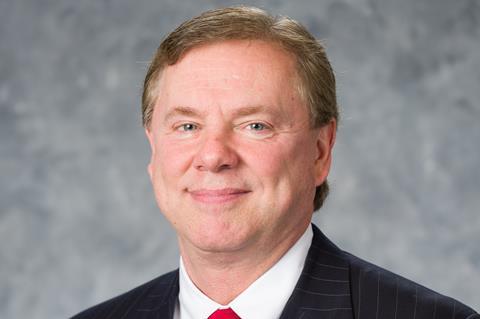 Q. Why exactly did you decide to file for bankruptcy?
Last year we ran into an issue with a teamster (labour union) underfunded pension. We've been making our payments on time every time for 40 years, but the pension fund was underfunded and heading for an almost certain insolvency. That event would have cost the company billions.
The main pension fund got to the point where it was losing about $2.5 billion a year in cash and it only had $10 billion left. We were operating under the premise for some time that it was going to get rescued by the federal government, but in this partisan environment, as well as the fact that there are hundreds of underfunded pensions out there, the chances of getting a trillion-dollar bailout on unionised, underfunded pensions in this congress were zero. So, we had to face facts - our pension fund was ultimately going to go insolvent.
We asked our lawyers what this inevitable insolvency meant for Jack Cooper. They told us that sometime in the next four or five years, the fund is going to go under. There would be an assessment of as much as $2.5 billion of liability assessed and on top of that there also would be an annual penalty payment of $30 million, which would go on for perpetuity.
Dead man walking
We met with all of our employees and told them this isn't going to work, "we're a dead man walking". I didn't know where it was going to go from there, but there was only one route that we could take, and that was to run it through a bankruptcy restructure. Last summer, we filed and it was a very short in-and-out process thanks to a vote by the union that was 68 per cent in favour, 32 per cent against. We won the union vote on the first round. We had no objections from lenders, customers or unsecured creditors. It was a picture-perfect bankruptcy, almost a pre-pack.
Q. How has the company benefitted from the bankruptcy?
As of November [2019], we exited bankruptcy, and it was a watershed event for Jack Cooper. We're a 90-year-old company, which started in 1928 and have had contracts and revenues with General Motors (GM) for 90 years. We now believe we're positioned for the next 90 years because we've permanently extinguished that $2.5 billion and it will never come back. We have also permanently avoided the penalty payment of $30m. We've worked out an arrangement with our lenders to contribute $400 million in debt to equity. We have delevered [decreased the debt of] the business by $400 million.
We've completely got rid of the billions in pension liability and frankly are now off all of the distressed supplier lists. When people ask why we filed for bankruptcy, I say there was simply no alternative. Without the bankruptcy we would be a dead man walking. Now we've delevered and extinguished all those risks. At the end of the bankruptcy as the judge is asking are there any objections, he paused for 30 seconds - the most uncomfortable wait of my life. There was no hearing, none. The gavel went down, and the judge approved the sale. It was fantastic. I never thought something like this was possible. I have never been involved in a bankruptcy before - ever.
Q. What's the next phase for Jack Cooper?
When I bought the company in 2009, it was a little bit like the minnow swallowing the whale because I had a $28m company and Jack Cooper had $150m of revenue. Mr Cooper asked me if I wanted to buy the business because he wanted to sell it as a family-run, family-owned company. That year GM filed for bankruptcy, Chrysler filed for bankruptcy and the auto industry fell in half. It was the closest thing we've had to the great depression in my life time. We've had our ups and downs, but that was our hardest year ever.
Now, however, we have grown to 2,500 employees and $500m of revenue. GM is still our largest customer, who we have been working with for 90 years. We have 40 locations and are transporting new Corvettes, Escalades, SUVs, and others. We are generally sole vendor and the only supplier that delivers their vehicles other than the railroads. A lot of the cars get delivered longer distances by rail. Typically, car hauls are for destinations from the plant that are 300 miles or less, but we are now seeing some of that extended. We're being asked to bid for 400 and 500-mile trips, but typically it's 300 miles and under and everything over and above that would go via railroad.
Usually, our contracts with customers are three to five years, but we are now working with one of our clients on an evergreen contract. We've had the business so long that we're exploring ways to have a five-year contract, so that we can automatically roll into a new a five-year contract at the end of every five years.
The big step for us now is to re-fleet. We've got somewhere between 1,400 and 1,500 trucks and are planning on replacing a third of them by next summer. It's a much more fun time. Our five-year plan is to double our growth and get to $1 billion and 5,000 employees. We have the balance sheet, cash, liquidity and frankly extinguished all these guillotines that were hanging over the company's head. It's magic how much more fun it is to run the business. Jack is definitely back.
For more detail on Jack Cooper and other US car hauliers, see our forthcoming report: In it for the long haul