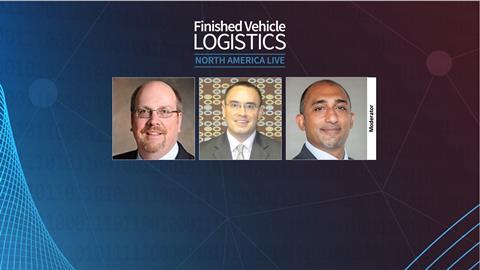 New partnerships and consolidation are set to reshape the North American rail network at a time when railcar availability, speed of service and the use of sustainable transport remain critical for carmakers across the region. In this session, rail and road experts discuss the potential impacts of this changing network, the shift to flexible railcars and how technology and collaboration can improve planning and service.
Featuring:
Jason Kuehn, Vice President at Oliver Wyman
Jon Samson, VP of Conferences at American Trucking Association
Moderated by Neemish Ladwa, Head of Product and Marketing, Automotive Logistics and Ultima Media
This session was held on June 23 during the Finished Vehicle Logistics North America 2021 Live virtual conference.
Watch more on-demand videos and content from the Automotive Logistics Spotlight series.