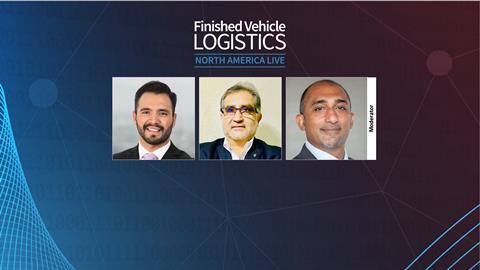 Having the right network plan and design is key to success but new technology is enabling outbound teams to reduce costs, improve performance, reduce emissions. In this panel, Renault Mexico and Horizon Auto Logistics present a case study demonstrated how integrating and sharing data across the supply chain can yield significant benefits – and play a role in the French car brand gaining market share in Mexico.
Featuring:
Alfredo Riquelme, Finished Vehicle Logistics Manager at Renault Mexico
Luis Eduardo Zurita Arceo, Director of Commercial at Horizon Auto Logistics
Moderated by Neemish Ladwa, Head of Product and Marketing, Automotive Logistics and Ultima Media
This session was held on June 23 during the Finished Vehicle Logistics North America 2021 Live virtual conference.
Watch more on-demand videos and content from the Automotive Logistics Spotlight series.