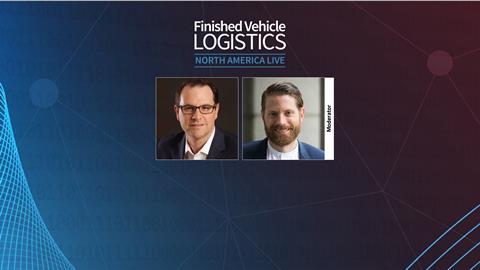 The North American automotive industry continues to lose vehicle production in the face of the semiconductor shortage, which is reducing output even as new and used vehicle demand continues to rise. Carmakers and their suppliers are reprioritising production and accelerating output wherever they can to gain back lost volume. Cooperation will be key across the supply chain both to get production back on track, as well as to manage rising electrification.
AutoForecast Solutions's Joe McCabe provides the latest forecasts for North American new vehicle demand and production, assessing the outlook for electrification across the region, and analyses OEMs' global platform production strategies.
Featuring:
Joe McCabe, President and CEO at AutoForecast Solutions

Moderated by Christopher Ludwig, Editor-in-Chief, Automotive Logistics and Ultima Media
This session was held on June 22 during the Finished Vehicle Logistics North America 2021 Live virtual conference.
Watch more on-demand videos and content from the Automotive Logistics Spotlight series.