Acertus has launched a new transport management system (TMS) that providers shippers with real-time GPS tracking, digital inspection data, automated reporting and custom data visualisation.
The US-based finished vehicle service provider said the platform is powered by machine learning and is connected with its transport network enabling location transparency on vehicles moving through the outbound supply chain. The system complements Acertus' provision of vehicle transport, storage, maintenance, title, registration, and compliance services.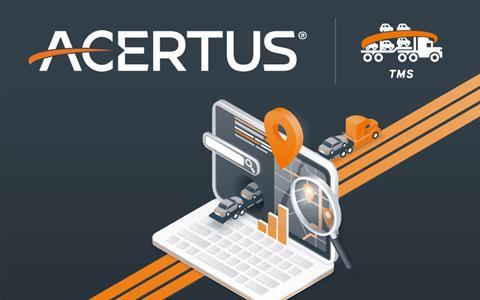 "Modern-day technology makes it incredibly easy to track the products we order online throughout the delivery process, yet there are still significant blind spots when it comes to shipping cars," said Trent Broberg, CEO of Acertus. "Our new TMS drives the industry forward by empowering shippers with real-time vehicle visibility, modernising the process and eliminating guesswork."
According to Acertus, the TMS connects shippers to the largest multimodal transport network of carriers and haulaway drivers in North America. It streamlines the process of vehicle shipment by providing instant quotes, single and multi-VIN ordering, standard and expedited shipping rates, and API connectivity with existing operating systems.
Last month Acertus bought transport and remarketing services provider RCG Logistics. Acertus said that buyout enabled it to extend its product offerings with salvage and repossession, providing services to additional VIN types, including motorsports, recreation vehicles, and other oversized transport, regardless of condition.