Car trading platform Auto1 Group has opened a vehicle-distribution centre in Hemau, Germany that is being supported by a yard management system (YMS) provided by logistics software specialist Inform.
Auto1 operates trading platforms for the online purchase and sale of used cars across Europe. Divisions of the company include wirkaufendeinauto.de and associated sister brands, Autohero, and Auto1.com. The company reports that is sold 450,000 vehicles through those channels in 2020.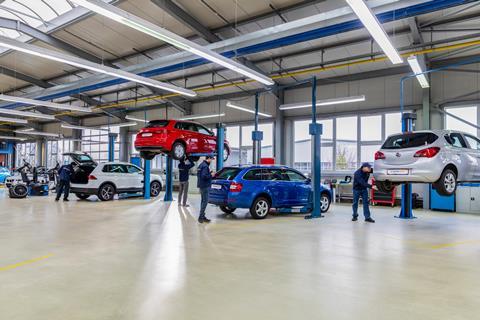 The 35,000 sq.m Hemau facility, which is located near Regensburg in Bavaria, is the first in-house centre for reconditioning used cars intended for the Autohero channel specifically, according to the company. It has capacity to process 16,000 used vehicles annually. Those buying used cars through the centre also benefit from free delivery of the vehicle anywhere in Germany directly to their front door or optionally to a convenient pick-up location.
The Inform digital YMS, which was implemented at the site within just two weeks, enables dispatchers and planners to track exactly where a particular vehicle is at any given time and identifies at what stage it is in the work schedule. That includes interior fabric refurbishment and cleaning, electronics testing, paint and damage repair and powertrain diagnostics.
"Usually, vehicles have to be moved and parked several times inside a yard," said Hartmut Haubrich, director of vehicle logistics at Inform. "This is where companies can leverage significant efficiency gains by means of an optimised operation. Transparency is a cornerstone for cost savings and reducing turnaround times. One example is that vehicles can be parked in an optimal sequence close to a car wash or workshop."
Inform's system is able to calculate optimised scheduling sequences in real time, taking company-specific planning parameters into account, and automatically assign tasks to suitable resources.
"Full capacity utilisation, short lead times, flexibility and operational robustness are key for us," said Karol Niznik, vice-president of logistics and production at Auto1. "Inform's yard management system is a powerful tool that helps us to achieve those goals."