BMW has signed an agreement with ICL Systems for IT and business support in Europe.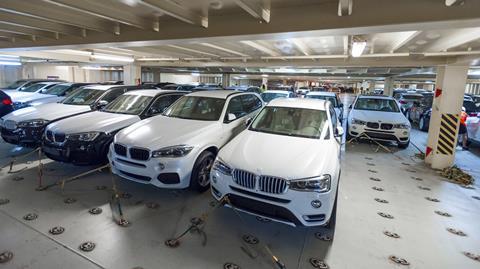 Using BMW's existing technology, ICL Systems will manage adjustments to vehicle routes, handling of special transport, maintenance of master data, as well as ensuring that BMW vehicles are prioritised for transport when required.
"The automotive manufacturer wants end-to-end real-time visibility across the entire vehicle logistics [process]," said Rudolf Luttmann, managing director of ICL Systems Europe. "Our core competence is to optimise relevant vehicle logistics and transport management processes, and drive the digitalisation of the finished vehicle supply chain."
This is the first contract to be announced since ICL Systems expanded its business into Europe from the US, with the launch of ICL Services Germany. The division, started its operations late last year, providing European carmakers with a comprehensive range of vehicle logistics management services.

ICL's software makes it possible for vehicle manufacturers to connect with all logistics providers through a centralised, fully managed hub, providing good visibility in the outbound supply chain. ICL said the carmaker will be able to better track assets, make route adjustments and accommodate special transport requirements, as well as providing auditing of multimodal services.
Learn more about ICL Systems in the forthcoming summer digital edition of Automotive Logistics and Finished Vehicle Logistics magazine