Russia has become the top destination for Chinese vehicle exports, rising almost 500% year-on-year. But vehicle logistics modes, cost and capacity are a challenge, leading to new delivery methods, including cars in containers.
Russia's deepening economic and political isolation from the West has dramatically reshaped its automotive logistics industry in much the way it has the country's geopolitical alliances. With no Western, Japanese or South Korean carmakers operating in Russia, and sanctions barring legal European imports to the country, most volume, capacity and investment have now shifted to China. During the first half of 2023, the value of Chinese finished vehicle imports to Russia shot up 543% compared with the same period in 2022, to $4.6 billion. In unit terms, Chinese exports rose nearly fivefold, reaching 325,800 units.
The growth has made Russia the world's largest importer of Chinese finished vehicles. In the first half of 2023, nearly 70% of imported vehicles to Russia came from China, compared to 10% in 2021, according to estimates by the Russian Customs Service. Top-selling brands include Chery, Great wall's Haval and FAW. Meanwhile, Chinese growth in Russia continues to accelerate, with exports to Russia surpassing the $1 billion mark in June, rising 20% month-on-month from May.
Chinese finished vehicle exports to Russia should surpass 500,000 units this year, according to Sergei Burgazliev, an independent automotive consultant. He suggested that volumes could rise further next year, "since there are practically no alternatives to Chinese brands in Russia now." Chinese brand market share has risen from 10% to more than 40% in just the past year, and some experts believe these OEMs will take over the market almost entirely, as domestic brands struggle.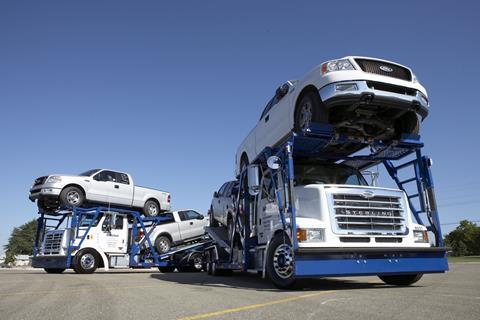 Chinese OEMs are ramping up their efforts to penetrate the Russian market as it becomes an essential part of their international growth strategies, says Sergey Lukonin, head of the Chinese economics and politics sector at the Centre for Asia-Pacific Studies under the Russian Academy of Science. Chinese brands have benefited from the exit of Korean and Japanese carmakers, largely overcoming the prejudices of many Russian customers, which hampered their sales in the past, he says.
Exports are likely to perk up in the coming months as more Chinese luxury brands and electric vehicles enter the market, Lukonin says. In Europe, where Chinese exports have also grown, OEMs have targeted more upscale models and especially EVs. The average price of a Chinese car imported to Russia in 2023 stands at $12,433, versus $27,180 in Belgium and $29,453 in the UK, according to the data from the Chinese customs department.
It's a growth that requires changes to the routes and transport modes that China's carmakers use to reach Russia, especially as sanctions from Europe, the US and Japan severely limit traditional ro-ro shipping options. In Russia, the boom in imports has spurred growth by road and rail transport, especially at a time when domestic Russian OEMs continue to decline, with sanctions weighing on their supply chains. But there are questions over whether Russia's logistics and customs clearance capacity will keep up with demand.
The growing vehicle export numbers do not include automotive kits, according to Burgazliev, although China has also become Russia's primary supplier of automotive components and spare parts, with imports of material at $179.2m in June. Burgazliev notes that several Chinese carmakers are also reportedly considering opening new, localised assembling capacities in Russia. There has been reporting to suggest that a former Volkswagen plant in Kaluga, in the Russian enclave bordering Poland, would assemble Chery models. Up to now, few official details have been confirmed.
Vehicle logistics switch to sea and rail
Finished vehicle logistics from China to Russia are more complicated than meets the eye. Ro-ro and pure car and truck carrier (PCTC) shipping options are extremely limited since trade with Russia is so restricted for global shipping lines. Instead, there are three principal ways of delivering finished vehicles from China to Russia and Belarus. By road through Kazakhstan, by rail, or shipping cars in containers.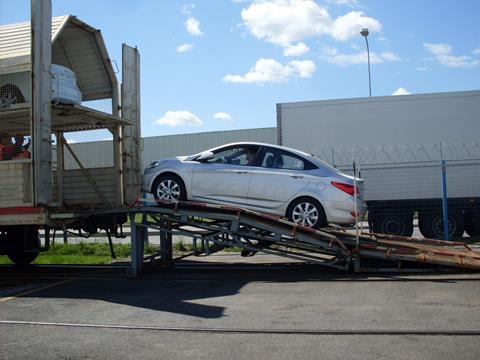 Some imports are still handled by automotive carriers through Kazakhstan. The problem, however, is that the logistics costs on this route vary largely depending on the season. Every autumn, for example, the China-Kazakhstan border is hit by traffic jams, which increase delivery times and costs. Currently, the price of delivering one automotive carrier with seven finished vehicles from China ranges between $10,000 to $12,000, according to Svetlana Orlova, head of the container department at Minsk-based logistics company RTL Alliance.
Last year, the route through Kazakhstan was the main way of supplying the Russian market with Chinese finished vehicles. This year, however, services are pivoted to ocean. Since early 2023, the cost of delivering a 40ft container from China dropped from $12,000 to $8,000 after cargo carriers diverted supplies from rail to seaports.
That has made the eastern port of Vladivostok the main gateway for Chinese finished vehicles in Russia, says Mikhail Urbanovsky, a Vladivostok-based automotive blogger. "Ships are regularly calling Vladivostok Sea Trade Port and Pacific Logistics, originally built for regular delivery of automotive components from Japan and Korea for the Sollers plant," Urbanovsky explains, adding that before the sanctions, this facility in Vladivostok assembled Toyota, Mazda and Ssangyong brands. Today, it is reportedly planning to begin semi-knockdown kit (SKD) assembly of a Chinese brand, whose name has yet to be identified.
Vladivostok is the main way for delivery to Russia for Chery, including its sub-brands Exeed and Omoda. After customs clearance, finished vehicles go to railway terminals for onward delivery to the European part of Russia.
"Other brands, with localised capacities in Russia, also import components through Far Eastern seaports," Urbanovsky says, citing Haval, which delivers containers with components to its Tula plant.
Russian Railways RZD reported a 90% year-on-year rise in containerised deliveries of vehicles and automotive components in the first six months of 2023, reaching 207,200 TEU, citing China as the main source of growth
However, Great Wall faced capacity issues and delays when importing finished vehicles through Primorsk seaport in the Baltic Sea. As a result, it redirected some cargo to the Far East port of Vanino in Khabarovsk Krai, which had not handled containers for 20 years.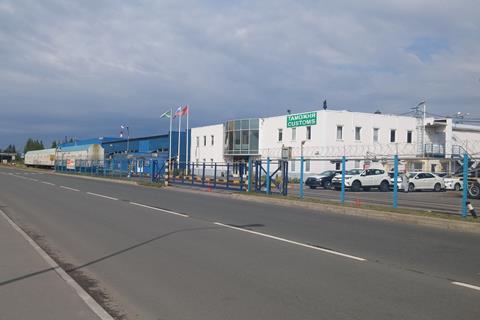 Deliveries of finished vehicles from China by rail are also booming, according to the press office of the Russian railway monopoly RZD. The company reported an increase of 90% year-on-year in containerised deliveries of vehicles and automotive components in the first six months of 2023, reaching 207,200 TEU. It pointed to a rise in volume from China and a lack of alternative to rail delivery because of a lack of automotive carriers and ro-ro ships.
Currently, the share of finished vehicle transport in mesh wagons – which are specialised to carry vehicles – and containers is approximately equal. Mesh wagons have certain benefits including faster and easier loading, and 30% lower delivery cost, according to RZD. However, they travel at slower speeds, which is crucial since the distance between Vladivostok and Moscow is more than 9,000 km.
Loading into containers is longer and more complicated, but the transport speed is much higher, RZD added.
In the first quarter of 2023, deliveries of automotive goods from China to Russia by rail shot up by 76% against the previous year, thanks to infrastructure expansion and a rise in pass-through capacity of the border terminals, RZD said. Russia and China also took steps to ease customs clearance. The Russian railway company expects volumes to keep growing, to some extent owing to a new agreement it signed with a Chinese logistics company to handle exports.
No other alternative
The overall outlook for the Russian automotive industry remains gloomy, with its domestic industry liable to be fully taken over by Chinese carmakers. "Objectively speaking, the Russian automotive industry is dead," says Sergei Aslanyan, an independent automotive analyst, explaining that all Russian models were outdated and had been struggling with components shortage since sanctions were imposed. This past spring, Avtovaz was forced to halt assembly lines following parts shortages.
Aside from China, Iran was the only country that expressed interest in exporting finished vehicles to Russia. These plans, however, have not been realised largely because of quality concerns, says analysts. "Iran is the only country that makes cars worse than Russia," Aslanyan says.
China's growth in Russia continues virtually unabated, meanwhile. In June 2023, Avtovaz launched the assembly of the FAW Bestune T77 under the Lada model at a former Nissan plant in St. Petersburg. Such cooperation with Chinese brands is likely to increase in 2024. In the meantime, Avtovaz continues to struggle assembling its conventional models because of a lack of Western components.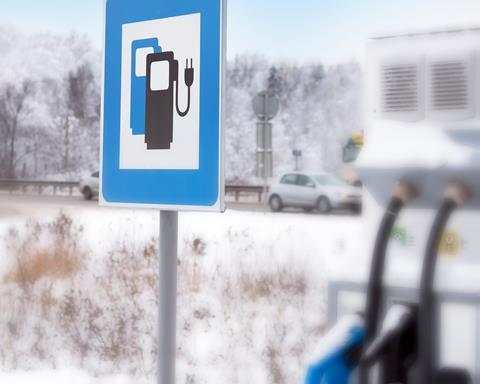 Will Chinese EV exports spark growth in Russia?
Chinese exports to Russia would have grown much stronger if Russia had higher demand for EVs, according to local analysts. In the first quarter of 2023, EV sales on the Russian market nearly doubled but from a very low level, reaching only 1661 units, according to Moscow-based think tank Avtostat. China is already playing an increasingly important role in this niche.
Before Russia invaded Ukraine, Tesla was the leading EV brand in Russia, with a market share close to 33%. This year, nearly a quarter of sales are for Evolut, a Russian brand under which local car company Motorinvest assembles Chinese Dongfeng models at a plant near Lipetsk.
The second most popular EV in Russia is the Volkswagen ID.4, which is still imported from Europe through various parallel import schemes. It is not clear whether any shipments come from China, though occasional reports indicate that Chinese companies are involved in the parallel import of some models to the Russian market. Volkswagen Group is not involved in the shipment to or selling of any of its vehicles in Russia.
Nearly 40% of customers surveyed by Avtostat in a recent opinion poll said they were not ready to consider purchasing EVs, citing poorly developed infrastructure, in the first place, a lack of charging stations in the country.
In 2022, the Russian government rolled out ambitious plans to expand EV production and sales. Andrey Belousov, first deputy Prime Minister, said that in 2023, Russia should manufacture 18,000 EVs compared to only 2,000 last year. In 2024, he added, this figure was slated to jump to 36,000 units.
Much of this EV production in Russia could be secured by local assembly of Chinese models. For instance, the recently revived Soviet brand Moskvitch is an SKD assembly of Chinese finished vehicles. The flagship Moskvitch 3 is a licensed copy of the Sehol X4 or JAC JS4. Moskvitch was expected to assemble 50,000 finished vehicles in 2023 and 100,000 finished vehicles next year, 20% of which are expected to be EVs.
But volume has been nowhere near these levels. During the first four months of 2023, Moskvitch produced only 3,000 finished vehicles.
A source in the Russian automotive industry indicates that Moskvitch is primarily a political venture that hardly covers its costs. The source claims that these examples could discourage Chinese automotive companies from investing in new capacities in Russia "since miserable demand means the money could be eventually lost, plus there are always sanction risks that need to be reckoned with."