Well established as a global inbound logistics provider, DHL Supply Chain is also refining its services to the outbound sector as end customers choose to use the vehicles they drive in different ways.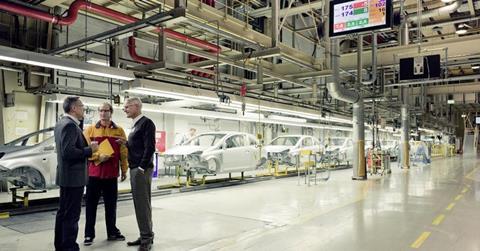 People are not necessarily looking to own their cars these days, with a growing (usually urban) customer base preferring the vehicle as a service rather than a possession that sits idle for more than 80% of the time.
The automotive market is responding by offering a range of options for car users. Leasing and rental options from fleet operators and dealers are well established. There is also now a trend for sub-rental, where a customer hires a car for just a few hours from a growing range of providers.
However, the growth and success of these burgeoning mobility services depend on the finished vehicle logistics underpinning the delivery, collection and inspection of the cars or vans being deployed.
DHL Supply Chain is well-known globally for its inbound logistics services but it also provides prestige finished vehicle logistics to the higher end leasing and rental markets, applying strategies and technologies developed for the inbound side of the business to the outbound side, where applicable. Customers include Aston Martin, Jaguar Land Rover and Lotus.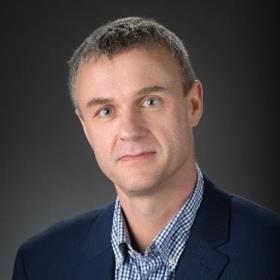 Now the company has identified a competitive advantage in providing complementary services for another emerging mobility trend that it is keen to exploit.
"We are seeing a trend between leasing and rental that we are calling 'lental', where cars are being owned for a number of months," says Michael Martin, vice-president of global sector development for automotive at DHL Supply Chain. "It is that lental space where we are starting to see the competition."
Dealer-centric service
The monthly subscription model for car use is growing. Well-known providers such as Avis, Sixt+ are offering this, and this is opening the market for additional transport and logistics services.
"We are seeing a trend between leasing and rental that we are calling 'lental', where cars are being owned for a number of months. It is that lental space where we are starting to see the competition" – Michael Martin, DHL Supply Chain.
DHL Supply Chain has experience moving and maintaining vehicles for fleet rentals and making sure that those vehicles are in perfect condition for delivery to the end user through a range of pre-delivery inspection services.
"What we are experimenting with now is how we can take the principles we have developed and take them to consumer-direct," he says.
Mike Bristow, managing director of manufacturing logistics, DHL Supply Chain, takes up the point: "What becomes a big opportunity for a lot of the OEMs is the whole topic of direct selling to customers. This is not something that has been talked about. Traditionally, a lot of the OEM sales would go through the wholesale market through to dealers and then to end customers. Now there are a lot of trials and opportunities to think about how an OEM can sell direct through to a consumer in the same way that you would buy a refrigerator or a television. That is a market shift."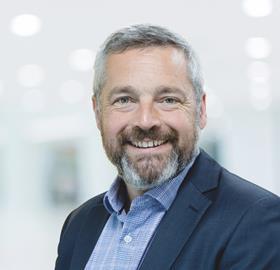 That is not to say DHL aims to circumvent the dealership, which remains central to the service on offer. Rather, the service provides additional capacity in an omnichannel environment to get the vehicles turned around and delivered more quickly and in good condition.
"We are supporting the brand and the dealerships through our operations," affirms Martin. "We are not looking to replace them, we are looking to complement and strengthen their value proposition."
In terms of the use of equipment, facilities and personnel, it is a case of coordinating existing DHL assets with third parties depending on the type of service required by the customer.
"For instance, we do very specialised deliveries in the UK for VIP customers [for which] we have [dedicated] assets and we will deliver those vehicles with dedicated trained staff from DHL," explains Martin. "[But] there may be other types of deliveries where we can use partners and coordinate other resources, so it is a blended solution that we provide."
In terms of that trained staff, DHL is focused on investing in people, and the company says it has stepped up the expertise in its leadership teams.
"Whereas a lot of organisations are coming out of the pandemic and contracting, we are going the other way in terms of leadership and brain power" – Mike Bristow, DHL Supply Chain
"It is so important to get that balance right within the team," says Bristow. "Whereas a lot of organisations are coming out of the pandemic and contracting, we are going the other way in terms of leadership and brain power."
Training is important, and Bristow points out that the company is currently working with Coventry University to prepare its employees for the latest developments in the digital environment, which is now central to logistics.
"That digital environment and landscape has been fascinating to be involved with and it is what we see as important going forward," says Bristow.
Digital visibility
Digital tools provide greater visibility in the outbound supply chain, which is often seen as lacking in technology compared to the inbound side of the business. That is now changing.
Carmakers want a clear view at every stage in the process of getting their cars from the factory to the customer. It is a common priority across the industry. That visibility now includes different delivery channels, whether to the dealer for sale or through the growing number of different hire schemes.
"What we are developing as a value proposition is a number of visibility tools to offer the OEMs choices for how they can manage vehicle flows to the customers," says Martin. "It's about how we can give them better visibility and how we can actually organise the efficiency of vehicle yards."
That is important at a time when growth in electric vehicles (EVs) means those yards are often full of vehicles that have different handling requirements according to their powertrain, including maintenance and battery charging.
DHL is developing a number of digital technologies to organise those yards more effectively and to make the stakeholders in those yards more productive, according to Martin: "We see that being a value-added service… providing visibility through digital tools to create efficiencies within the yard space; that's where we can really make a difference."
The company is working with supply chain and logistics software company ProAct in the provision of these yard management visibility tools. ProAct offers a range of on-demand digital tools designed to manage finished vehicle deliveries from manufacturer to market efficiently.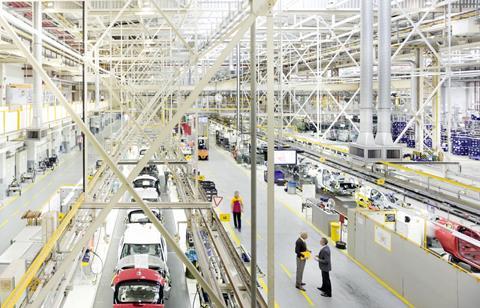 "Where our skill comes in is that we can leverage these tools and integrate them with our Oracle Transport Management platforms and in-house systems to create an integrated solution," says Martin.
In terms of personnel, the digitalisation of tools appeals to the generation of employees the company is training through programmes such as the one mentioned above with Coventry University. Martin points to yard management as an example of where the company is applying digital tools to create more efficiency and grow the business with the existing workforce.
"More volume with the teams we've got has got to be the mantra, rather than a contraction of a workforce," adds Bristow.
He admits that the driver shortage is a big issue across industries but says that manufacturing and automotive have been relatively protected from staffing issues for the time being compared to other retail sectors.
Optimisation for carriers
DHL is not just providing greater visibility for customers in the UK. In October last year, the company started working with Manheim Logistics in North America to help process and transport used vehicles through its auction locations.
"They have reached out to DHL to use our visibility and optimisation tools to create efficiencies for the carrier networks, and to give them visibility," explains Martin. "It is about carrier optimisation, getting the visibility, reducing damage – all the values that we have had for inbound we are starting to give those principles to outbound. It is an interesting market."
Manheim Logistics manages approximately 10m vehicle moves each year through its Ready Logistics and Central Dispatch brands. DHL Supply Chain is now applying its logistics engineering expertise and advanced technology to support Manheim Logistics' movement of vehicles to dealers and commercial clients.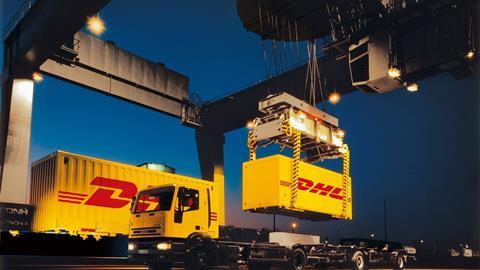 DHL is using the company's Global Control Tower in Detroit, and its logistics support teams across the US to provide greater visibility on inventory flows and optimise vehicle moves. DHL is also integrating its transport management system and in-house applications to provide more efficient and transparent shipping processes, supporting order management and vehicle verification.
Greater efficiency in outbound deliveries through better visibility has become more important in the wake of the pandemic disruption, but the necessary scrutiny of supply chain dynamics through the crisis has also revealed the inefficiency hidden by busier, more lucrative times, according to Martin.
That is something Manheim's owner Cox Automotive has identified in North America. Smaller vehicles carriers found themselves in trouble when volumes dropped, and there has been a lot of consolidation in the transport sector since.
"Being able to make efficiencies and make those carriers more profitable is actually better for everybody," says Martin. "You are basically taking waste and inefficiency out of the supply chain. It allows people to survive."
According to Martin, the more granular the detail on vehicle status from factory gate to customer, the greater the ability to optimise and improve the customer experience. Even if difficulties arise, as they have done during the pandemic and, in the UK post-Brexit, communicating with customers is key in delivering services for an increasingly sophisticated market that embraces new mobility trends.