The Association of European Vehicle Logistics (ECG) and international non-profit Smart Freight Centre have published the first harmonised methodology to account for greenhouse gas (GHG) emissions from ro-ro operations.
The project was initiated by ECG in February this year, with ECG members in the ro-ro sector contributing their experience in emissions accounting. The new methodology is aligned with existing international standards regarding carbon account for the logistics industry and will allow shipping lines to have a reference guide which will support them and car manufacturers in their decarbonisation journey, according to the ECG.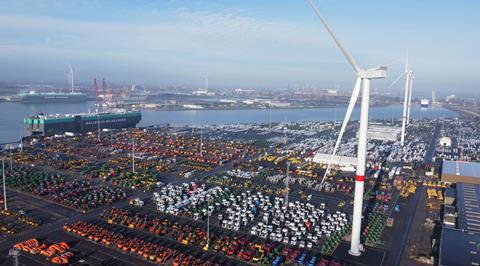 Ro-ro participants in the project included Danish shipping line DFDS, Italian firm Grimaldi Group, Toyota Group's Japan-based Toyofuji Shipping, United European Car Carriers (UECC) and Norwegian company Wallenius Wilhelmsen.
"There was no standard methodology for ro-ro operators before and everyone has been doing things differently," said Mike Sturgeon, executive director, ECG. "We have now reached a key milestone which will allow our ro-ro members to use a single methodology to calculate and report emissions."
Christoph Wolff, CEO, Smart Freight Centre said: "A unified and transparent GHG accounting and reporting methodology within the ro-ro sector is expected to trigger an increase of reporting and to lay a foundation for a more structured collaboration on GHG emission reduction initiatives."
The ro-ro firms involved provided feedback that the methodology should not solely rely on cargo mass as the unit for quantity of freight in the calculation of transport activity and emissions and asked for a set of transport operating categories (TOCs) specific to ro-ro sea transport to reflect sector-specific terminology. The TOCs are key to enable cargo owners to select the most accurate emission intensity for the transport and apply it in their footprinting. The TOC categories that apply to the automotive logistics industry are vehicle carriers, which are multi-deck ro-ro ships designed for the carriage of empty cars and trucks, and container/ro-ro cargo ship, a hybrid of a container ship and ro-ro cargo ship. These categories will be used to determine how the emissions released in tonnes per km are calculated.
Other guidance in the methodology includes starting the reporting period on a calendar year basis, so the data collected will represent the past calendar year's operational data and remove any seasonal fluctuations.
It is hoped that the suggested methodology provides more clarity for logistics providers when calculating emissions, something which the sector has been calling for in recent years.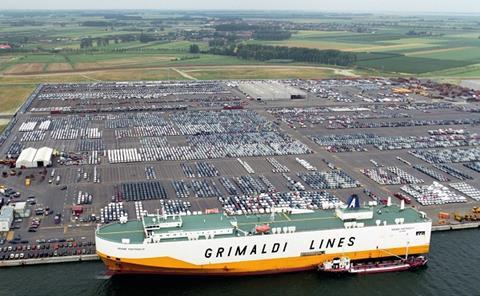 The guidance on accounting for ro-ro emissions will be updated regarding emissions factors in the fourth quarter of this year. The ECG has suggested that in future updates it will aim to involve a third-party verification scheme and introduce tracking of ro-ro industry averages over time to relate to international targets.
The ECG said the project is part of a wider effort towards harmonisation of emissions accounting in automotive supply chains. The ECG has been working with the German Association of the Automotive Industry, alongside other European car manufacturers, since the beginning of the year to develop a methodology for inbound and outbound automotive logistics emissions. The results are expected in the third quarter of this year.
This week, the ECG welcomed the European Commission's proposal to extend the length of loaded trucks used in finished vehicle logistics, which would allow logistics firms to move vehicles more efficiently across the continent.