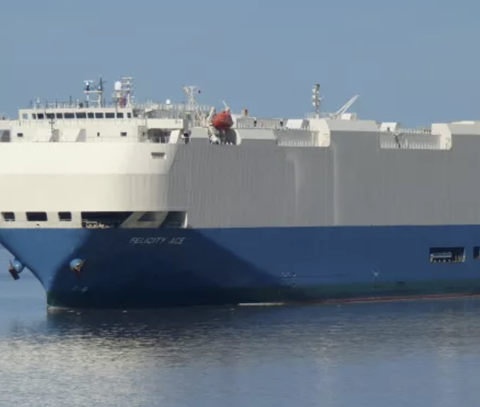 The pure car and truck carrier (PCTC), which was operated by Mitsui OSK Lines (MOL), was en route to the US east coast port of Davisville from the German port of Emden with around 4,000 new VW Group vehicles aboard, including those from VW brand, Audi, Bentley and Porsche. On February 16 fire took hold of the vessel and quickly spread through the cargo decks. The crew was forced to abandon the vessel because of the ferocity of the blaze but all were rescued safely.
A salvage team reached the vessel on February 25 and was able to board the vessel for an initial survey. The boat was then towed by salvage craft, accompanied by tugs, to a safe zone south of the Azores.
However, at 09:00 local time on March 1, the vessel was reported to have sunk, having listed to starboard.
No oil leaks were reported prior to the sinking but there is now an environmental risk. MOL Ship Management (Singapore) said it was working with the salvage team and local authorities from the Azores "to find an early solution to this incident".