DHL Inside Track has secured a new multi-year contract with Ford Fleet Management to organise the preparation and transport of leased vehicles in the UK.
Ford Fleet Management is a joint venture between Ford and ALD Automotive that offers medium- to long-term flexible leasing and fleet management for light commercial vehicles (LCVs) and cars.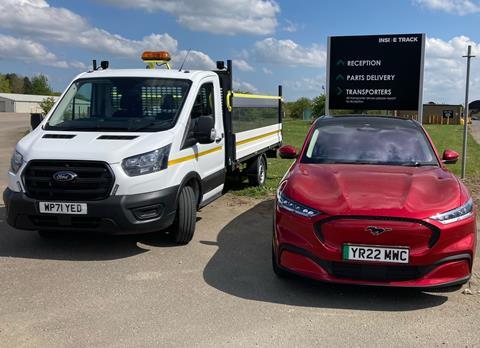 The new contract will see Inside Track, DHL's supply chain's specialist automotive sales business, become responsible for bookings, vehicle preparation and delivery to Ford customers, as well as for collection and 'in-life' refurbishment.
Inside Track will also host nearly the entire logistics process online as part of Ford Fleet Management's strategy to streamline its customers' businesses.
The joint venture will be operated out of a dedicated fleet management facility in Alconbury, Cambridgeshire, where Inside Track has the infrastructure necessary for Ford Fleet Management to enable a true 'plug-and-play' solution.
"We chose Inside Track partly because of its finished vehicle, fleet automotive and direct-to-consumer experience but also because it felt like a partnership right from the start," said John Wright, MD of Ford Fleet Management.
"We have ambitious growth plans and we're confident the team has the capability and capacity to help us achieve them."
The partnership puts Ford closer to its corporate and business customers by utilising ALD's fleet management expertise. ALD has access to Ford's connected data which helps maintain vehicle uptime, particularly crucial for LCV fleets.
"As well as being able to provide a specialist facility and an experienced team that knows the finished vehicle and fleet industry inside out, we're pleased to be able to leverage our B2C e-commerce experience to change fleet leasing for the better," said Jim Cleary, head of DHL Inside Track.
Last year, Inside Track was awarded a new three-year contract to manage fleet management and technical services for BMW.
This new service includes fleet administration, valeting, preparation and refurbishment of vehicles using the latest techniques to optimise repair times.