Logistics provider Gefco is testing an autonomous robot to park finished vehicles at its vehicle distribution compound in Nanteuil-le-Haudouin, France.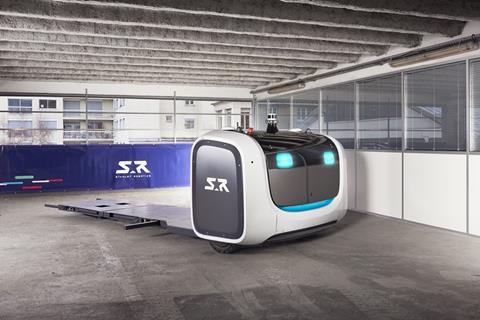 The battery powered robot, called Stan, is provided by Stanley Robotics, and can receive orders, detect and lift cars, and then park them just a few centimetres apart.
"One of Gefco's ongoing priorities is to innovate and adopt new technologies," said Gefco France president, Vittorio Battaglia.
Two Stan robots will be tasked with moving and parking used cars on around 100 dedicated parking spaces during the pilot trial. They will then remove vehicles on command and make them available in lines for an operator to load onto car carrier trucks.
The point is to establish if the robots are compatible with Gefco's vehicle logistics processes at its compounds. Accordingly, several different examinations using various scenarios on a large number of cars will be carried out. They will take place in a zone dedicated to robots and closed to non-authorised personnel to comply with safety standards.
The pilot will also examine the integration of software and operational tools.
Last year, outbound logistics services provider Tramosa began using robots for vehicle yard management in Creutzwald, France.
Stanley Robotics supplied Tramosa with mobile robots for the movement of vehicles at its outbound logistics compound.
Stanley Robotics said that using the robots to move cars to the shop for accessorisation or repair, and to move them to and from loading areas for receipt and onward haulage to dealerships, allows staff to concentrate on value-added technical services, such as accessorisation, maintenance, repairs and pre-delivery inspection (PDI).
The use of robots to move cars will also mean better space management within the compound and will help to reduce damage.