The continuing need for accurate tracking of vehicles in the outbound supply chain became more of a critical issue last year as assembly plants ramped up production after the Covid shutdowns. Demand for new cars remained strong throughout the crisis, which shrank available inventory 32%, from 3.8m to 2.6m when plants were shut or operating on restricted schedules and according to new safety protocols.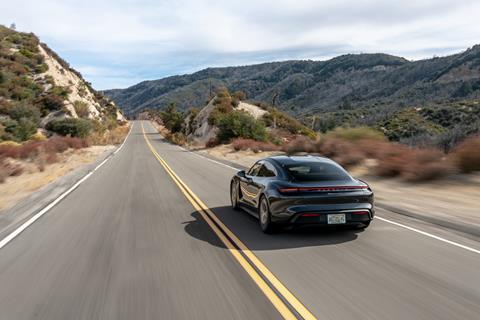 The premium sector was no exception. Howard Chang, senior manager of North American vehicle logistics and port operations at Porsche Cars North America, told delegates at last week's Automotive Logistics and Supply Chain North America Live conference that sales picked up sharply after the production shutdowns and its customers were not shy about wanting their cars quickly.
The carmaker delivered 57,300 vehicles in North America last year, despite the disruption caused by the pandemic, down only 7% on the previous year and up in the fourth quarter by 6.4% to 17,560.
Meeting that demand put pressure on Porsche to know exactly where its vehicles are so that its vehicle logistics team could keep both dealer and end-customer informed.
"This has always been a challenge for Porsche because it is a premium brand that always tries to deliver a premium service and experience," said Chang. "One of the challenges we have always had, not only for our planning but for satisfying demand at the dealership, is getting accurate ETAs."
To do so Porsche reached out to ICL Systems, one of North America's leading providers of finished vehicle supply chain services (now also in Europe), with a request for a system that standardised all of the data it could gather.
"[We said] can you be our middleman and build a system that standardises all of the data requirements and collect it for us so?" said Chang. "[That way] we can use it to help plan, inform our customers and our dealers, and most importantly provide that Porsche experience that is expected of us."
According to Brian Hook, vice-president of sales, marketing and products at ICL, working with Porsche it was able to enrich data received from the truck carriers providing more accurate tracking at different points in the delivery schedule.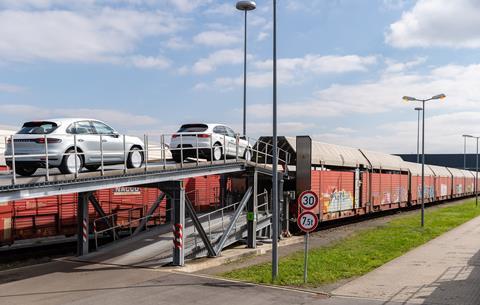 "We know the vehicles that are assigned to [each] truck through our release and built-into-load process," explained Hook. "Then, as we see the trucks headed to the port, we can also give [Porsche] reports that show whether there is enough capacity in the network to meet their demand. If there isn't [they] can take proactive measures to add capacity to the network or make alternative plans in terms of getting those vehicles to the dealerships in a timely fashion."
Once the vehicles are loaded on to the trucks ICL can track them on route to the dealership, providing continuous ETAs for the vehicle logistics team at Porsche, who can then decide on what sort of message they want to communicate out to the dealers to ensure satisfaction.
The enriched data ICL receives from the carriers also gives Porsche information to help with damage analysis of the vehicles, vehicle position on the truck, and make-up of the loads. ICL provides analytics to help Porsche see where damage is occurring and help prevent it.
"To meet customer demand and operate an optimised supply chain, and minimise damage, we think it all starts with good information that is complete," said Hook. "And to achieve that you have to be flexible and use the information to solve real business problems."
Lighting the dark spots
According to Hook, logistics providers do a good job of collecting information but there are challenges to doing so and more often than not those providers do not have systems that operate in real-time. That leaves dark spots in the supply chain. Knowing a vehicle's location is one thing but knowing why it is there is another.
"You first need to identify where the dark spots are and where those challenges are in the supply chain, and then work proactively with the OEMs and the LSPs to offer solutions to shine a light there," said Hook. "There is always room for improvement in any type of manual process."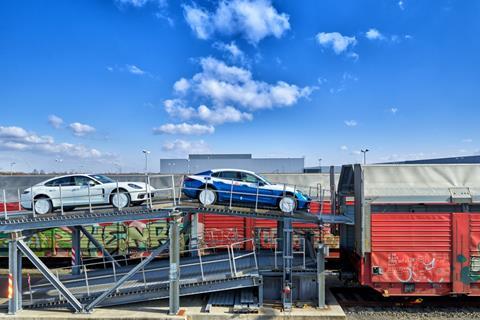 For ICL it pays to be flexible and comprehensive in the way information is gathered from the different sources and the company has developed mobile apps to do so.
"Our main impetus behind developing these is really to provide better info for our customers and ourselves as well," continued Hook. "If we can collect the information and we know it is accurate and timely then we don't have to manage it to the same extent as we might have to otherwise."
ICL is aiming to automate processes with tools built on AI and machine learning, so that it can not just collect carrier data for static reports for Porsche to interpret, but develop a system that can automatically suggest alternatives, from which Porsche can choose based on its own intelligence and then automate the suggested alternatives for a load or route, or delivery schedule. Hook said ICL was keen to integrate predictive capabilities for its customers and allow them to choose the best course of action.
The use of new technology is something Porsche is also eager to adopt, as a means to enhance what Chang called 'old school knowledge'.
"We have to merge those two because there are a lot of 'what if' cases in our world," he acknowledged. "There are a lot of things going on with our customers that AI can't understand…[.] "Give us the tools and the red flags and let us know things can happen. [Then] I have people on the ground that I trust who will have to make those day-to-day decisions based on the facts."
Porsche sales figures

Model

Full Year

Q4 (Oct-Dec)

2020

2019

2020

2019

911

8,840

9,265

2,438

2,944

718

3,447

3,880

1,491

677

Taycan

4,414

130

1,517

130

Panamera

3,870

6,625

751

1,609

Cayenne

18,092

19,001

5,939

4,670

Macan

18,631

22,667

5,424

6,476

Total

57,294

61,568

17,560

16,506