Tesla has reported transport capacity problems in its vehicle production and delivery update for Q3 of this year.
The company delivered a total of 343,830 vehicles, out of total production for the quarter of almost 366,000. Tesla said its delivery volumes were skewed toward the end of the quarter because of regional batch building but also said that as its production increased it was becoming increasingly challenging to secure vehicle transport capacity "at a reasonable cost" during the peak logistics weeks.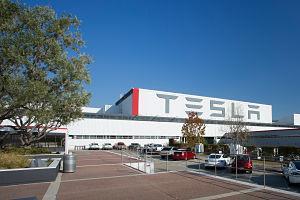 "In Q3, we began transitioning to a more even regional mix of vehicle builds each week, which led to an increase in cars in transit at the end of the quarter," said the company in a statement. "These cars have been ordered and will be delivered to customers upon arrival at their destination."
Tesla makes three of the top ten most popular EVs in North America at its Fremont plant in California – the Model Y, Model 3 and Model S.
Production and deliveries are up on Q2, when Tesla delivered just short of 254,700 vehicles. As with other carmakers, the EV maker cited ongoing supply chain challenges and factory shutdowns that were "beyond its control".
As widely reported, vehicle production continues to suffer from a shortage of key components, including semiconductors. According to data from analyst AutoForecast Solutions, North America is predicted to lose 538,000 units this year because of delays in the delivery of semiconductors.
Tesla has previously battled the need for more outbound transport capacity. In 2018 it cited delivery logistics as one of its top priorities and started building its own car carriers. The carmaker also introduced a door-to-door services called Tesla Direct to help cope with strong demand for the Model 3. However, North America is suffering an acute shortage of haulaway drivers, a situation made worse by the exodus of talent from the sector over the Covid pandemic.
Carmakers in the US are also currently facing difficulties in securing capacity on the rail network.