Volkswagen and Audi have begun shipping Mexican-made cars headed for the US from the Pacific coast port of Lázaro Cárdenas to California.
The port represents an additional port of exit for the Volkswagen Group, providing a further shipping option as well as an alternative to exporting to the US by rail.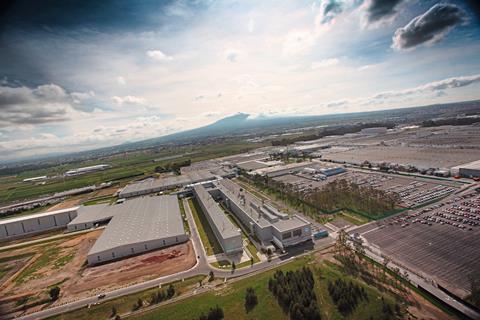 Susanne Lehmann, Volkswagen's director for production in the North American Region, said in a LinkedIn post: "Today we started our shipments from the Port of Lázaro Cárdenas to California – making transports faster, cheaper and safer! All this was done with a huge team of transport and handling companies, port authorities, customs agents and a cross-functional team at Volkswagen and Audi. Thanks to all supporters for this huge success!"
Audi manufactures the Q5 SUV in San José Chiapa, while VW has one of its largest global production locations in Puebla, assembling a wide range of models. Up to now, neither carmaker had been using the port of Lázaro Cárdenas for export to the US. Audi has used the port to export vehicles to Asia, while Volkswagen has used the Pacific coast port of Acapulco for Asia exports.
Volkswagen and Audi have not yet responded to a request for comment on the reasons for adding this new port of exit. However, the VW group has tended to be a substantial user of rail to ship cars north from Mexico, moving cars via Nuevo Laredo to Houston, Texas and via Juarez to San Diego, California, as well as between the plant in Puebla and Veracruz. Due to the already strained rail capacity, Audi said back in 2016 it was looking at shipping operations from Lázaro Cárdenas to the US west coast.
One potential factor may be the rail blockades that have been disrupting supply chains inside and out of Mexico since July, and are still ongoing, with Maersk reporting delays moving cargo to the Port of Lázaro Cárdenas earlier this month.
The Puebla plant is also preparing to start production of a new model, the Taos compact SUV, which is due to be unveiled later this month and which will launch in the summer of 2021.
Volkswagen's Susanne Lehman spoke at the recent Automotive Logistics and Supply Chain Live conference – view her full session on-demand here.
For more on Audi Mexico, read our recent digital edition featuring Patricia Bernstein, head of ramp-up management at Audi Mexico.