A rail blockade in the Mexican border state of Sonora is affecting operations at Ford's Hermosillo stamping and assembly plant, as well as hitting imports and exports to and from the United States, according to the carmaker.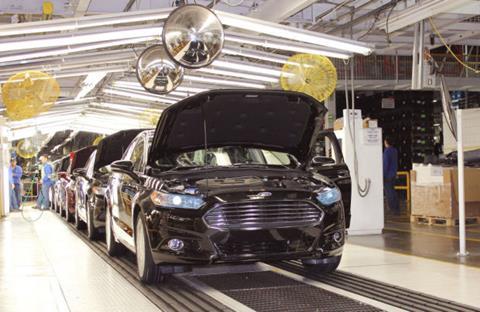 Members of the local Yaqui indigenous community, who are demanding the government fulfil social development commitments, have blocked railways used to move automotive parts, as well as steel, from Sonora to the US. This has prevented the passage of 15 trains carrying about 150,000 tons of cargo, causing losses of more than $3.4m, according to the Mexican Railroad Association (AMF). The blockade has hit both the Mexicali-California and the Nogales-Arizona border crossings.
A Ford spokesperson confirmed that the rail network block at the Guaymas municipality in Sonora had affected operations at the Hermosillo plant.
"At Ford of Mexico, we are committed to the country, and particularly to the state of Sonora despite the difficult circumstances we experienced today. For this reason, we constantly work to fulfill our previous commitments thanks to the great production capacity we have in Mexico. Currently, we are facing a situation that is foreign to us, in which imports and exports have been affected."
The rail blockade is also affecting exports from Hermasillo via the port of Mazatlan to the south of the state.
Ford's stamping and assembly plant in Hermosillo manufactures various Fusion models and the Lincoln MKZ for markets, including Mexico, the US, Latin America and Canada, as well as in South Korea, Africa, and the Middle East. Since 2012, the annual output of the factory has been 38,000 MKZs and 260,000 Fusions.
The OEM announced it would be building the redesigned Transit Connect in Hermosillo in 2021. At the moment, the vehicle is being manufactured in Valencia, Spain, but Ford is said to be keen to move production to Mexico to meet the North American requirements of the new free trade agreement between the US, Mexico and Canada (USMCA), which includes higher local content of material for sale in North America.