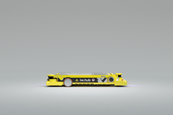 BMW Group has founded a subsidiary called Idealworks to supply autonomous robots to the logistics sector, including companies outside of the automotive industry. The subsidiary, which is based in Munich, Germany, and currently has a team of 30, takes its name from the acronym for industry-driven engineering for autonomous logistics (Ideal).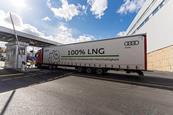 Audi has started using trucks powered by liquified natural gas (LNG) to deliver parts to its Neckarsulm factory in Germany. The carmaker said the two trucks would replace conventional diesel vehicles and save up to 20% of CO2 and around 85% of nitrogen oxides.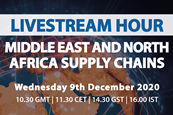 Join this Livestream for the latest insight on vehicle demand, production and trade across the Middle East and North Africa automotive supply chains, plus insights with General Motors' head of purchasing and supply chain for the Middle East, Sulaiman Pallak. Wednesday December 9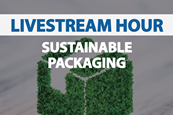 This Automotive Logistics Livestream Hour episode focuses on efficiency and sustainability in automotive packaging, featuring packaging experts John Ferry from EV startup Lucid Motors and packaging consultant Rodney Salmon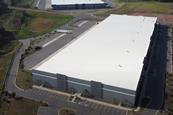 Arrival, the start-up that plans to build electric commercial vehicles in what it calls 'microfactories', has announced its first US production location in York County, South Carolina. It has also raised $118m from funds managed by BlackRock.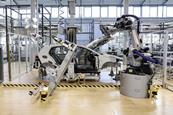 In switching its Zwickau and Dresden plants in Germany to the production of exclusively electric vehicles based on the MEB platform, Volkswagen is outsourcing a higher share of the assembly of large parts of the vehicle to nearby suppliers than it previously had with ICE-based platforms.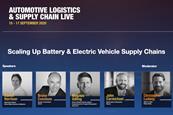 Sales and production for electric vehicles are growing fast, as new vehicle and battery plants come on line. In this panel discussion at Automotive Logistics and Supply Chain Live, global experts from Volvo Cars, Gefco and Maersk share insights on the logistics challenges and advantages in building efficient and nimble EV supply chains.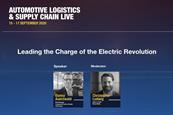 As Volkswagen Group gears up to manufacture 1.5m EVs per year by 2025, it is transforming its supply chain. Danny Auerswald, who leads the carmaker's all-electric factory in Dresden, explains how Volkswagen is transforming plants and logistics to meet its electric and sustainability targets during Automotive Logistics and Supply Chain Live.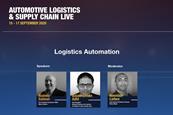 Manufacturers are looking for opportunities to automate more logistics processes and operations, with significant opportunities to be found in packaging equipment. In this panel from Automotive Logistics and Supply Chain Live, hear how Ford India and Macro Plastics are exploring new systems and equipment.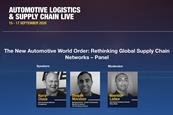 Advanced technology, changing consumer patterns, trade regulations and the coronavirus crisis have led firms like GE Appliances to revaluate their supply chains and logistics. Watch GE Appliance's Harry Chase and Tata Consultancy's Deepak Mavatoor share their expert views.