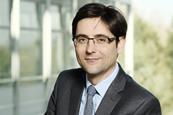 Supply chain disruptions, sustainability and digitalisation are changing how Renault manages its supply chain. Global supply chain VP Jean-François Salles explains its developing strategy in this four-part special.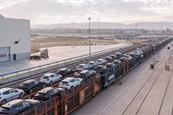 Seat will begin a new weekly rail service linking its plant in Martorell, Spain with the Volkswagen Autoeuropa factory in Palmela, Portugal this month.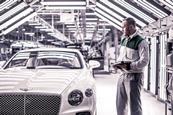 Luxury carmaker Bentley Motors has furthered efforts to reduce the carbon output from its operations at the Crewe plant in the UK and reports an 81% reduction in absolute CO2 emissions per vehicle made.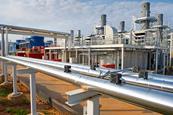 BMW is expanding its logistics operations at its plant in Spartanburg, South Carolina with a $100m new logistics centre that will be nearly 1m sq. ft (93,000 sq.m), with room for expansion.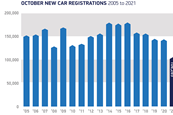 New car registrations dropped by 24.6% to 106,265 units compared to October last year, while plug-in vehicle uptake remained positive in the month before the COP26 climate conference in the UK.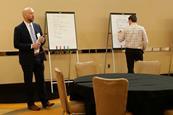 Following a workshop on sustainable EV supply chains at ALSC Global, Chep's Sean Maguire discusses the challenges that the industry faces in maintaining sustainable supply chains whilst ramping up EV production, including managing varying cycle times and the importance of creating open forums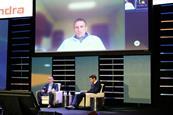 Logistics and packaging providers are working increasingly with new start-up and traditional OEMs to meet the needs of EV supply chains. Executives from Ryder and Orbis share insights on the ongoing changes, challenges and opportunities.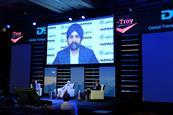 Executives from Automotive Parts Manufacturers' Association (APMA) of Canada, SEA Electric and DSV discuss how electrification and digitalisation are changing supply chain requirements, including new partnerships, innovations and technologies to future proof growth and ensure efficiency.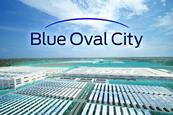 Together with South Korean battery maker SK Innovation (SKI), Ford is investing $11.4 billion on new plants, which aim to significantly increase regional battery supply and production capacity.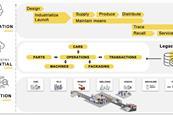 Renault is revamping IT systems in supply chain, moving to real-time tracking and integrating industrial data with, supporting AI solutions and the rollout of mobility services, according to Jean-François Salles