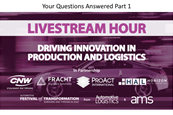 Following our popular Livestream Hour edition focused on digitalisation in supply chain and logistics, Bart Huthwaite, principal for automotive and transportation at EY, rejoins Christopher Ludwig to address audience questions on topics including digital twins, industrial IOT, trade wars and changing production models.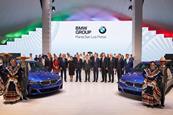 Automotive Logistics hears from Karl Friedrich Koch, vice-president, production control, BMW Mexico, about the vehicle-maker's new plant in the country – which has a logistics operation that leads the way in terms of Internet of Things tracking technology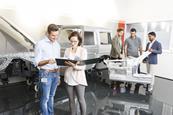 As OEMs look to reduce production costs and manage more complexity, automotive suppliers will face challenges. But with more EV models in the pipeline, many have the opportunity to grab a larger piece of the pie both for manufacturing and supply chain management.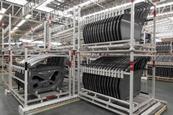 As OEMs and automotive parts suppliers see their margins decline, cost pressures are going to increase on logistics operations and service providers further down the supply chain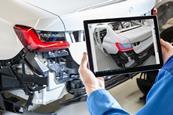 A computer-based tool for process planning, quality checking, monitoring systems and a wide range of other uses, digital twinning is increasingly making its presence felt across the automotive industry. In essence, this is a version of something in real life, such as a piece of machinery, a production line or a supply chain operation, which is recreated on a desktop computer or a tablet. Digital twins are now used across manufacturing and warehouse operations to manage material flow, complete the order-to-delivery process and make efficiency and quality improvements in vehicle production.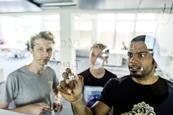 Over the past two years, Volkswagen's central Group IT division, led by CIO Martin Hofmann, has been expanding staff numbers, investment and digital projects across the group's business processes, and working more closely with brands like Audi, Porsche and Skoda. In the first of a multi-part article special on Group IT, we explain the evolving shape of the organisation.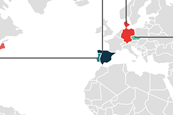 Volkswagen Group IT has opened or expanded global IT and software centers, with growing significance across the company's IT research and operations. Check out a map of their key locations and functions.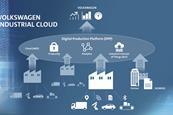 Volkswagen Group's landmark project with Amazon Web Services will help to connect all its global factories, and eventually the supply chain as well. At the core of the project is a drive to establish a standard software stack that will transform the way production IT is developed and implemented across Volkswagen locations.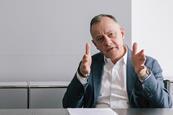 Martin Hofmann, chief information office of the Volkswagen Group (pictured, right), explains how the carmaker is transforming its IT system backbone and legacy infrastructure across manufacturing, purchasing, supply chain and engineering – and how Volkswagen is now able to attract top software talent.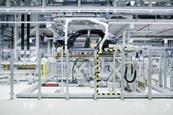 Tooling and conversion of automotive plants are significant costs for OEMs as they invest in electrification, which some may struggle to afford, according to a new report by Automotive from Ultima Media.