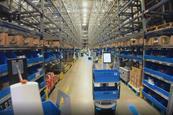 Robotics have enabled major productivity gains in manufacturing, but as the technology becomes more affordable and labour gets harder to find and more expensive, it could start to play a bigger role in logistics, too, helping workers do their jobs more safely and quickly.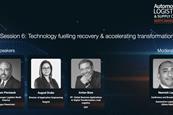 Executives from tier one supplier Magna, 3PL DSV and automation specialist Seegrid outline how automotive manufacturers are accelerating the digitalisation of the supply chain in the wake of the Covid crisis.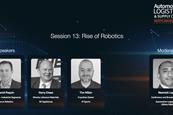 What can automotive logistics learn from other industries when it comes to automation and robotics? Experts from Locus Robotics, GE Appliances and i9 Sports compare notes on how robotics can help efficiency as well as those working in logistics.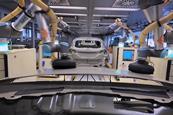 Experts from BMW, Ford, Symbio Robotics and Cosmo Tech discussed how artificial intelligence (AI) and automation in automotive production need fast ramp-up times and adoption by employees to succeed. High-quality data and use of simulation are also key.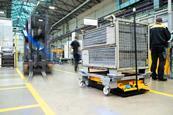 Parts supplier Continental is developing its own automated guided vehicle (AGV) for the movement of heavy parts in its production facilities. Autonomous AGVs are currently being trialled at plants in Zvolen (Slovakia) and Frankfurt am Main (Germany), and moving material for brake production. They can carry loads of more than a ton.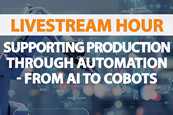 This Livestream Hour episode discusses how automation and AI can support automotive manufacturing with technology leaders from BMW and Ford, together with systems and software specialists.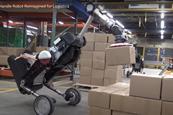 Hyundai Motor Group is buying an 80% stake in robotics provider Boston Dynamics, worth $880m to develop and commercialise robotics, with applications ranging from component manufacturing to smart logistics.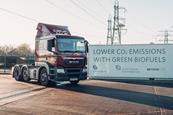 Prestige carmaker Bentley is now using vegetable oil to run the trucks it uses to transfer inbound parts to its assembly UK plant in Crewe from its storage depot in Winsford. The carmaker has installed a 34,000-litre hydrotreated vegetable oil (HVO) tank at the Crewe site to fuel ten trucks with the recycled oil. It is also using the facility to fuel more than 20 smaller on-site security vehicles and delivery vans.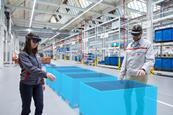 Audi is using 3D holograms to better plan production logistics processes at its vehicle assembly plants. The use of augmented reality technology removes the need to produce prototypes of equipment or containers, making planning more cost and time efficient, according to the carmaker.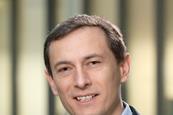 BMW's project leader for logistics innovations and industry 4.0, Marco Prueglmeier, has left the carmaker to found an innovation consultancy called i2Market. The aim of the company is to provide industry with software development, robotics, automated warehousing, artificial intelligence and simulation.