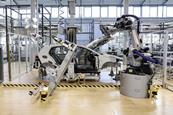 In switching its Zwickau and Dresden plants in Germany to the production of exclusively electric vehicles based on the MEB platform, Volkswagen is outsourcing a higher share of the assembly of large parts of the vehicle to nearby suppliers than it previously had with ICE-based platforms.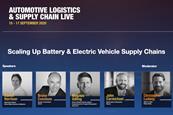 Sales and production for electric vehicles are growing fast, as new vehicle and battery plants come on line. In this panel discussion at Automotive Logistics and Supply Chain Live, global experts from Volvo Cars, Gefco and Maersk share insights on the logistics challenges and advantages in building efficient and nimble EV supply chains.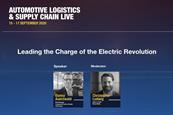 As Volkswagen Group gears up to manufacture 1.5m EVs per year by 2025, it is transforming its supply chain. Danny Auerswald, who leads the carmaker's all-electric factory in Dresden, explains how Volkswagen is transforming plants and logistics to meet its electric and sustainability targets during Automotive Logistics and Supply Chain Live.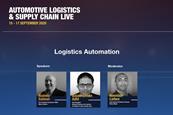 Manufacturers are looking for opportunities to automate more logistics processes and operations, with significant opportunities to be found in packaging equipment. In this panel from Automotive Logistics and Supply Chain Live, hear how Ford India and Macro Plastics are exploring new systems and equipment.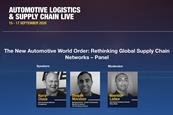 Advanced technology, changing consumer patterns, trade regulations and the coronavirus crisis have led firms like GE Appliances to revaluate their supply chains and logistics. Watch GE Appliance's Harry Chase and Tata Consultancy's Deepak Mavatoor share their expert views.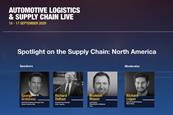 In a panel discussion held during Automotive Logistics and Supply Chain Live, leading experts and decision makers unpick the immense operational, market and trade changes happening across North America and how companies like Honda and Carter Logistics are adapting their processes and networks.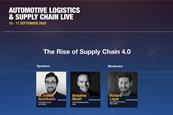 Location and tracking technology can help firms manage returnable automotive packaging more effectively than ever. At this special session of Automotive Logistics and Supply Chain Live, IT experts from Alps Alpine and Sigfox detail exciting new systems.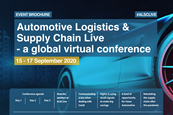 The first Automotive Logistics and Supply Chain Live virtual conference is here, with more than 70 speakers and 30 sessions. Read this overview for insight into the key topics and theme, including electric vehicle and battery supply chains, sustainable supply chains, digital transformation and supply chain resilience. Featuring interviews and keynotes from leading carmakers, tier suppliers, logistics providers and supply chain and trade experts.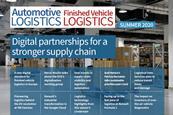 Collaboration between the automotive, logistics and the tech sectors is growing by the day, with the coronavirus crisis accelerating digitalisation across the supply chain. Our latest digital edition explores systems standards and tech innovations, including new communication protocols for vehicle logistics in Europe, and a range of new supply chain technology at Renault-Nissan-Mitsubishi, Audi México, VW Zwickau, Seat Martorell and Renault F-1.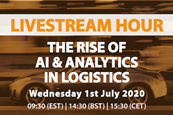 In this episode of the Livestream Hour, we discuss the technology and processes that are accelerating more connected, data-driven supply chains, and the greater role they will play in the post-coronavirus automotive industry. With special guests from Volkswagen, research institute Fraunhofer ISST and tech startup SYNAOS.