Russian vehicle maker Gaz has warned employees that it could soon move to a four-day working week because of the introduction of US sanctions combined with the continued downturn in the Russian light commercial vehicle (LCV) market.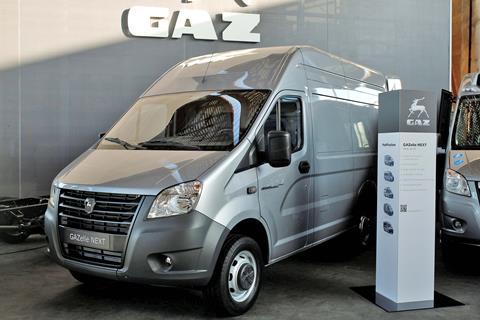 Gaz is looking at introducing the shorter working week from October 21 this year until April 20 next year. By doing so it said it aimed to avoid job cuts and ensure that capacity utilisation remained stable.
US sanctions affecting businesses owned by Oleg Deripaska, including Gaz, are slated to come into force on 8 November 8 this year following a year of threats and disruption. Deripaska was as one of seven Russian businessmen and 12 companies targeted by the US in early April 2017 in response to what it deemed "malign activity" by Russia.
At the same time the Russian LCV market is going through hard times. According to Russia's state statistical service, Rosstat, sales totaled 112,000 in 2018, 3% up as compared to the previous year, but far below than 174,000 achieved in the pre-crisis 2012. The market was projected to gradually recover to sales of 136,000 by 2023, according to market analyst PwC but the outlook has dimmed in the first half of the year as sales slumped a further 8% with a further decrease deemed very likely.
Gaz leads the Russian LCV market. In 2018, it sold 49,100 LCVs on the domestic market, accounting for 44% of total sales.
Earlier this year, Gaz said it could be forced to cut production by 40% if the US sanctions are introduced. Daimler, along with a number of first tier suppliers, have already ceased their cooperation with the Russian vehicle maker, while VW said cooperation will be stopped as soon as the sanctions are introduced, according to Deripaska.
In April this year Gaz asked the government for almost 30 billion rubles ($468m) in support so that the sanctions would not ruin its business. Then in June it asked the government for a further €100m loan to develop its projects in Cuba, Russian Deputy prime minister Yury Borisov told the Russian press.
Gaz opened assembly lines for its vehicles in Cuba in November 2018. Speaking at the time, Borisov said that Gaz aimed not only to meet local demand for LCVs in Cuba, but also to establish some export supplies to neighbouring markets in the Caribbean. No further information about production performance has been given since then.
Gaz has expressed some lofty ambitions for its exports out of Russia. It said it wanted to sell every second vehicle it made outside Russia by 2020. Last year it exported vehicles to 45 countries from Russia, beginning with supplies to The Philippines and Morocco.
Deripaska recently told workers that the Russian government was ready to allocate 240 billion rubles ($3.8 billion) to support parts imports for the domestic automotive industry in the wake of withdrawal by several tier one suppliers. That followed an announcement by the Russian Industry and Trade Ministery in August. This state aid is due to be allocated not just to Gaz, but to the entire Russian automotive industry. With this support, he added, Gaz would be able to create 30,000 additional jobs. Preparation is underway but further details have yet to be shared.