CH Robinson has appointed Dave Bozeman as the logistics company's new CEO and member of the board of directors.
Bozeman was most recently the vice president of the Ford Customer Service Division and of the Enthusiast Vehicles branch of Ford Blue, where he was also responsible for service parts logistics. Bozeman takes over from Scott Anderson, who had been serving as interim CEO since January this year. Anderson will continue in the role until June 26th, when Bozeman joins, and will work with him and remain a member of the board of directors to ensure a smooth transition.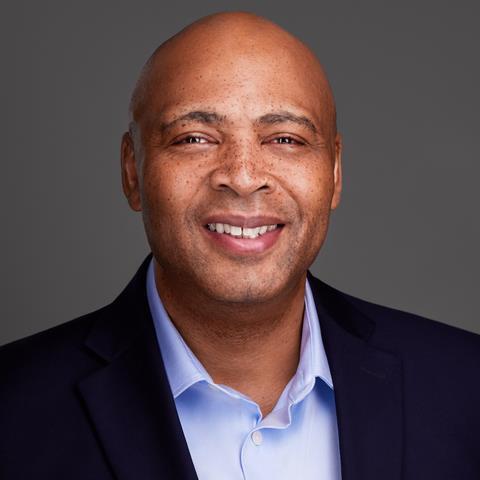 In his new role as ceo, Bozeman will work alongside the management team to "accelerate the next phase of sustained growth and success", he said.
With more than 30 years of experience, Bozeman has extensive knowledge of logistics, having previously served as vice president of Transportation Services for Amazon. Here he led supply chain optimisation for customer delivery across Amazon's global operations. He also built and launched global transportation businesses covering digital freight shipping, air transport and small parcel pickup and delivery businesses.
Jodee Kozlak, chair of the board of directors, CH Robinson said that Bozeman is a "seasoned executive with a strong track record of reinventing complex operating models with industry-wide impact, proven expertise in global supply chain and logistics management through various economic cycles and extensive experience leading high performing teams and cultures to drive results". She added: "Dave is the right leader to take CH Robinson's opportunities as a leading asset-light logistics provider in a rapidly-evolving and increasingly complex supply chain environment."
The news follows a trend of reshuffling in C-suite logistics roles. Last week, alongside the departure of Bozeman and vice president of supply chain Jonathan Jennings, Ford announced Liz Door as its new chief supply chain officer. She takes on the role effective today with a clear objective to improve quality, reduce costs and improve relations across the supply chain, as well as promote connectivity and digitalisation. Similarly, Renault Group appointed Denis Le Vot as chief supply chain officer at the end of last month. The carmaker said the new role combines supply chain functions across the carmaker's different business units including internal combustion engine (ICE) vehicles and electric vehicles (EVs).
Over the last few years, CH Robinson has been expanding its multimodal transport and third-party logistics services across the primary trade lines in Europe, as well as providing air, ocean and customs services through its global freight forwarding division. CH Robinson currently has $30 billion in freight under management and 20m shipments annually. The firm announced in May that it reached its emissions intensity goal two years early, exceeding its goal to cut emissions intensity 40% against a 2018 baseline by 2025. It achieved this through continued efforts to identify supply chain efficiencies and leverage renewable energy, according to the company.