Renault Group has appointed Denis Le Vot chief supply chain officer (CSCO), a new role that combines supply chain functions across the carmaker's different business units and organisations, including for both internal combusion engine (ICE) and electric vehicles (EVs).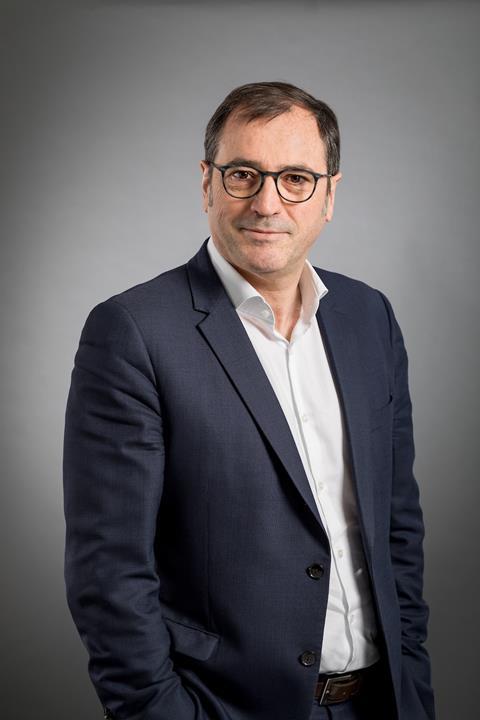 Le Vot, who has been CEO of the group's Dacia brand since 2021, will retain both positions. His appointment as CSCO is effective May 15 and he reports directly to CEO, Luca de Meo.
Jean-François Salles, currently vice-president of global supply chain, confirmed to Automotive Logistics that he will transition to a new role as vice-president of partnerships, responsible for working with key companies that will help Renault Group achieve strategic goals, for example in areas including raw materials and batteries. Salles' new role is effective June 1st.
The board level chief supply chain officer position – a role still relatively uncommon in the automotive industry – is a signal of the increasing importance that supply chain management and logistics are playing across Renault Group and its supplier partners. According to Salles, the C-suite position has been created to help the carmaker confront an increasingly severe economic, geopolitical and climate environment, and "because the supply chain is a strategic instrument to satisfy clients and generate value from an enterprise".
The CSCO will also play an important role across Renault Group's autonomous and fully fledged separate business units. In 2022, Luca de Meo announced that the company would be split into six separate units, which include: Power, for combustion engines from Renault and Dacia; a joint venture with Geely for ICE and hybrid powertrain activities, called Horse; an EV spinoff called Ampere; the premium Alpine brand; the Mobilize mobility unit; and the Future is Neutral, for recycling and circular economy.
Although these will be separate units, supply chain will remain a group function, and the chief supply chain role will oversee and coordinate activities across them, including sales and operations planning (S&OP).
More details will follow soon on the full scope of the CSCO position and the wider supply chain organisation at Renault Group. It is likely that such a position will also deepen integration in supply chain planning, order fulfilment, capacity planning, demand planning, as well as logistics and inventory management. By occupying a position at board level, the CSCO and organisation are expected to play a central coordinating role in helping to steer wider supply, manufacturing, procurement and finance decisions.
Denis Le Vot joined Renault in 1990 and has held roles in aftersales, marketing and sales across the carmaker and its Alliance partner, Nissan. He has held leadership roles in sales, marketing and strategy in Europe, Turkey and Russia, including as chairman of the Eurasia region and a member of the board of directors of Avtovaz, which Renault Group owned but has since divested following Russia's invasion of Ukraine. In 2018, he was appointed chairman of the management committee for Nissan North America, and later led the Alliance light commercial vehicle unit.
In 2021, Le Vot took the lead of the Dacia brand, whose main production is in Romania and which has grown significantly over the past 18 months. In the first quarter of 2023, Dacia sales in Europe rose 34.3% year-on-year to nearly 172,000 units. Le Vot is also a member of the Renault Group Leadership Team.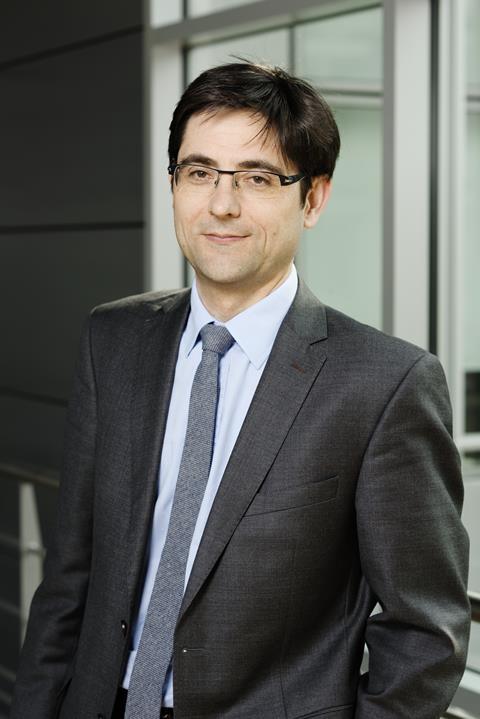 Renault's digital supply chain journey
Jean-François Salles assumed leadership of Renault Group's supply chain organisation in June 2020, guiding the company's operations through the turbulence of the pandemic and Covid-related supply shocks, as well as subsequent crises in shipping, chip shortages, the Russia-Ukraine war and, more recently, significant shortages in vehicle logistics capacity, a set of challenges that Salles referred to as the "new never normal". His tenure also followed internal changes across Renault Group and with its alliance partners, including the end of previously combined logistics engineering and operations functions with Nissan and Mitsubishi.
Despite these difficulties, Salles helped to lead Renault Group's supply chain through a period of transformation, notably in improving data sharing, transparency and predictability across operations. In recent years, the OEM has upgraded its supply chain and logistics systems, including transport, warehouse and yard management, along with order and S&OP. It partnered with tracking and analytics specialists, including Shippeo, to better capture real-time locations across inbound materials, shipments and trucks. It has also integrated Google Cloud across its operations to better capture operational and public data, combining its own supply chain data to help predict and mitigate supply chain disruptions through predictive analytics and artificial intelligence.
As a result, the Renault Control Tower has helped the OEM gain central oversight across global operations. Salles told the Automotive Logistics and Supply Chain Europe conference this past March that the control tower had helped Renault Group assess potential impacts to its supply chain of the recent earthquake in Turkey in a matter of hours, compared to manual mapping that would have previously taken weeks.
Salles told Automotive Logistics that he also expected such a digital control tower to eventually use AI to further support and automate supply chain decisions.
"We are at the stage where the predictive and diagnostic elements are very mature, and we are ready to go to the next level of automating some easier decisions that can be taken by the machine itself, and to relieve the burden on our people and our teams and make operations more efficient," Salles said.
Renault Group is now also rolling out its control tower across outbound vehicle logistics operations. It is further evolving data standards and sharing protocols. For example, the carmaker recently joined the automotive data-sharing network, Catena-X. One of its supply chain leaders, Aimé-Frédéric Rosenzweig, has also joined the organisation's management board.
In his new role as vice-president of partnerships, Salles will play a key role in working with strategic suppliers, including in raw materials with companies such as Terraframe, in battery cells with manufacturers including Verkor, and in digitalisaiton with partners including Google and Qualcomm.
"There will be many more to come in helping us to meet our strategic objectives, including in supply chain," Salles told Automotive Logistics.
Jean-François Salles joined Renault in 1996 and has held logistics, production control, plant and supply chain quality management roles. He held key European supply chain leadership for the Alliance from 2015 through 2020 before taking the lead for Renault Group's supply chain.
Watch Jean-François Salles discuss Renault supply chain digitalisation on the Red Sofa